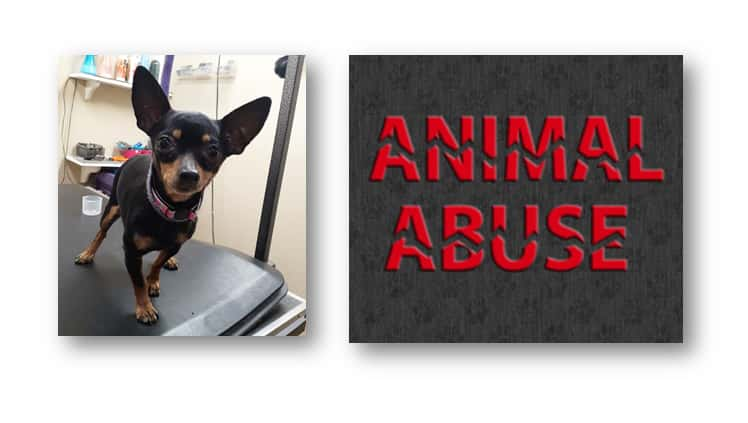 Following the death of five out of six young dogs abandoned in Allegan County, the Allegan County Sheriff's Office is asking for the public's help in tracking down the man and woman who threw them out the window of a van last week in Wayland Township.
Authorities are looking for a Silver Honda Odyssey van from the 2004 to 2006 model years spotted westbound on 124th Avenue around 4:30 Thursday afternoon, February 6th near the 400 block. Witnesses told the Allegan County Sheriff's Office yesterday that six Chihuahua dogs were thrown from the passenger window as the van kept rolling. As a result, five of the dogs died at the scene. Only lucky survivor has been named Lucky Lulu, and she is shown in the picture accompanying this story on Moody on the Market.
The suspects involved in the case are described as a white female passenger in her 20's-or-30's, very skinny, missing teeth, with blonde hair; and, the white male driver in his 20-or-30's, also very skinny and missing teeth, with dark longer hair that was described as "big curly hair."
The Allegan County Sheriff's Office is asking the public if they have any information related to the case. If anybody has pertinent information, they are asked to please contact the Allegan County Sheriff's Office at 269-673-3899 or Allegan County Silent Observer at 1-800-554-3633.