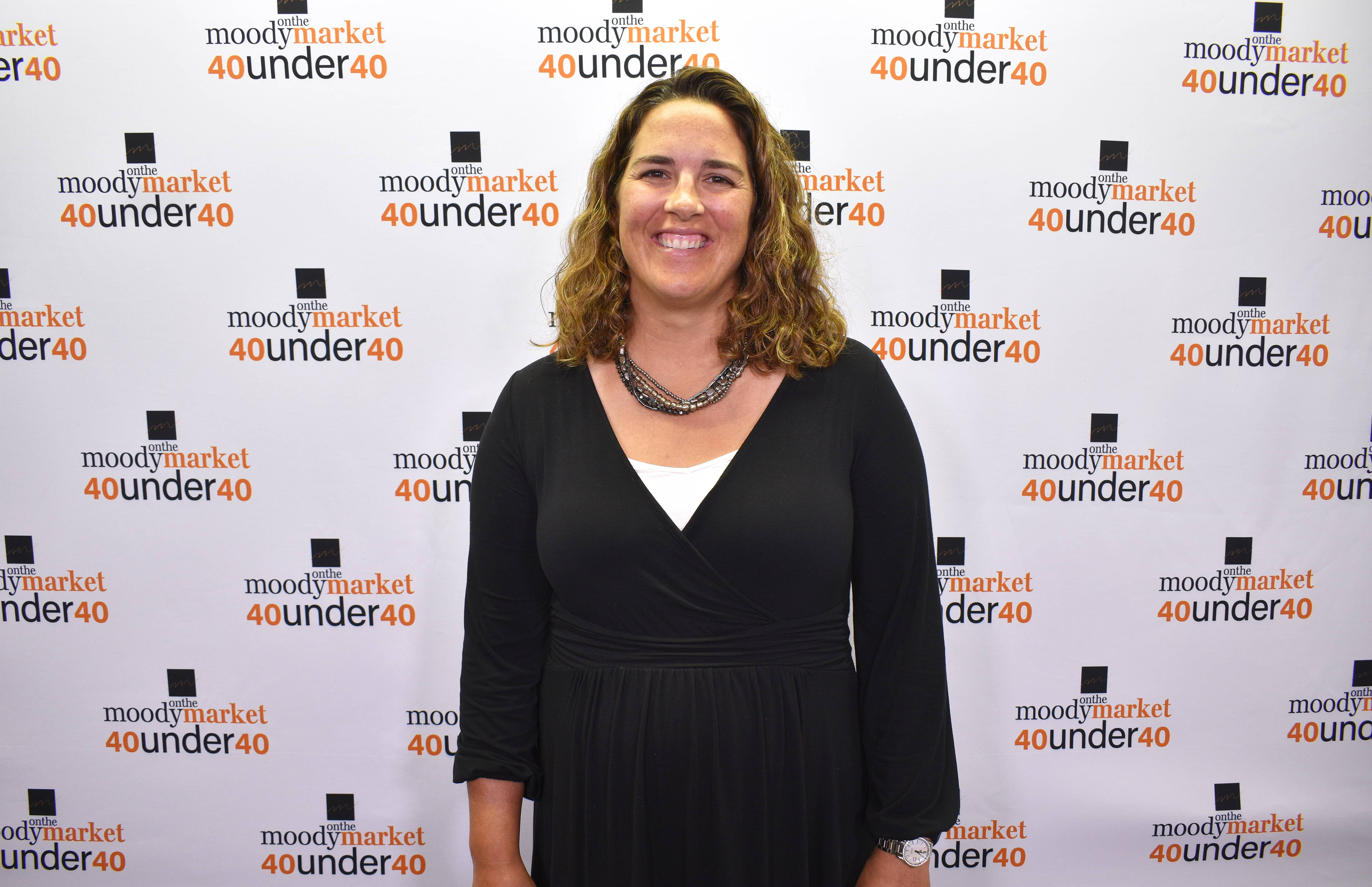 Name
Amelia Lietzau
Company/Organization
The Barton Group
What Does Your Company/Organization Do?
Commercial Real Estate, Construction Consulting, and Community Development
Age
36
Accomplishments
I currently serve as the Events Director for the Women's Council of Realtors, Southwestern. I have attended SW Michigan First's Catalyst University and completed "Leadership Kalamazoo" where the stated goal is a shared commitment to accelerating leadership and empowering our region's future. I was honored by Girl Scouts as an outstanding committee member and community liaison and was featured on the cover of the December 2019 Women's Lifestyle Magazine as a young woman leader. My awards include Mattawan Business Association Member of the Year 2018 and Realtor of the year 2020 by Women's Council of Realtors, Southwestern. I take great pride in helping to continue to grow business at my firm, The Barton Group. Outside of The Barton Group, I find joy in coaching young women in softball. Personally, I have enjoyed raising one young son, Waylon, and am excited to have another one on the way.
What else do you hope to accomplish by the age of 40?
I would like to continue to raise two boys to also make a positive difference in our world. In addition, it would be great to continue to grow our business and interact with more community members. I love making resolutions each year that push me to learn different skills. For 2022, I hope to focus on doing something new to me every week whether that be learning line-dancing, taking a French cooking class, reading a book in Spanish or anything else that allows my brain to continue to grow.
Education
Mattawan High School – 2003
Kalamazoo College, Biology Degree – 2007
Study Abroad in Ecuador 2006
Softball Player 2003-2007
Residence
Between Decatur and Lawrence, MI
Where were you born?
Kalamazoo, MI
What was your first job?
Working for a local landscape and lawn maintenance company in Lawton
Best advice you ever got?
"Play your own game" – To me this has meant being true to myself and my morals and using this to create positive change in situations. It is hard for me to be the loudest or most talkative, but I can always try to be the most prepared and care as much as possible.
Who inspires you most?
So hard! I have had so many female role models throughout my life, but my biggest inspiration would be my family. I love watching my little son grow and be curious about our amazing world. In addition, my husband's intensity about his passions and us is incredible. I am also so lucky to have 6 parents (of some sort) that let me witness so many life talents.
That one thing about you we'd be most surprised to learn.
When I was little, I wanted to be a professional football player and marry Derek Jeter.
What do you love to do in your downtime?
Coach softball, play outside, grow flowers and food, cook, eat, swim, and spend time with loved ones, including our furries.
What book are you reading now?
Michael Pollan – This is Your Mind on Plants
Volunteer activity you love the most.
Assisting with softball teams and fundraising for Girl Scouts Heart of Michigan
What motivates you to give back to your community?
Our communities are so inspiring to see all of the interesting skills and talents that people have. I love spending time developing our communities by getting to know the human stories. We all have strengths that others can use, and I am continually drawn to learning about what makes others successful. Plus, I want this area to continue to be a fantastic place to live, work and play.
What Superpower would you most love to have?
Time travel and being able to have cakes turn out fluffy every time
What has been the most eye-opening thing about the coronavirus pandemic for you, personally?
It has reminded me of what is really important; for us as a family, it has encouraged us to spend more time with those we care about. Sometimes we get pulled into meetings or calendars or the mundane details of work or socializing and I think Covid has helped us make our home and loved ones the biggest priority.
What does the honor of being named to the 40 Under 40 most mean to you?
Thank you very much for the effort to put this together! I appreciate being nominated by my partner in our business as a compliment to the impact I have on our company. In addition, it is a huge compliment to join the ranks of such amazing current and past honorees.