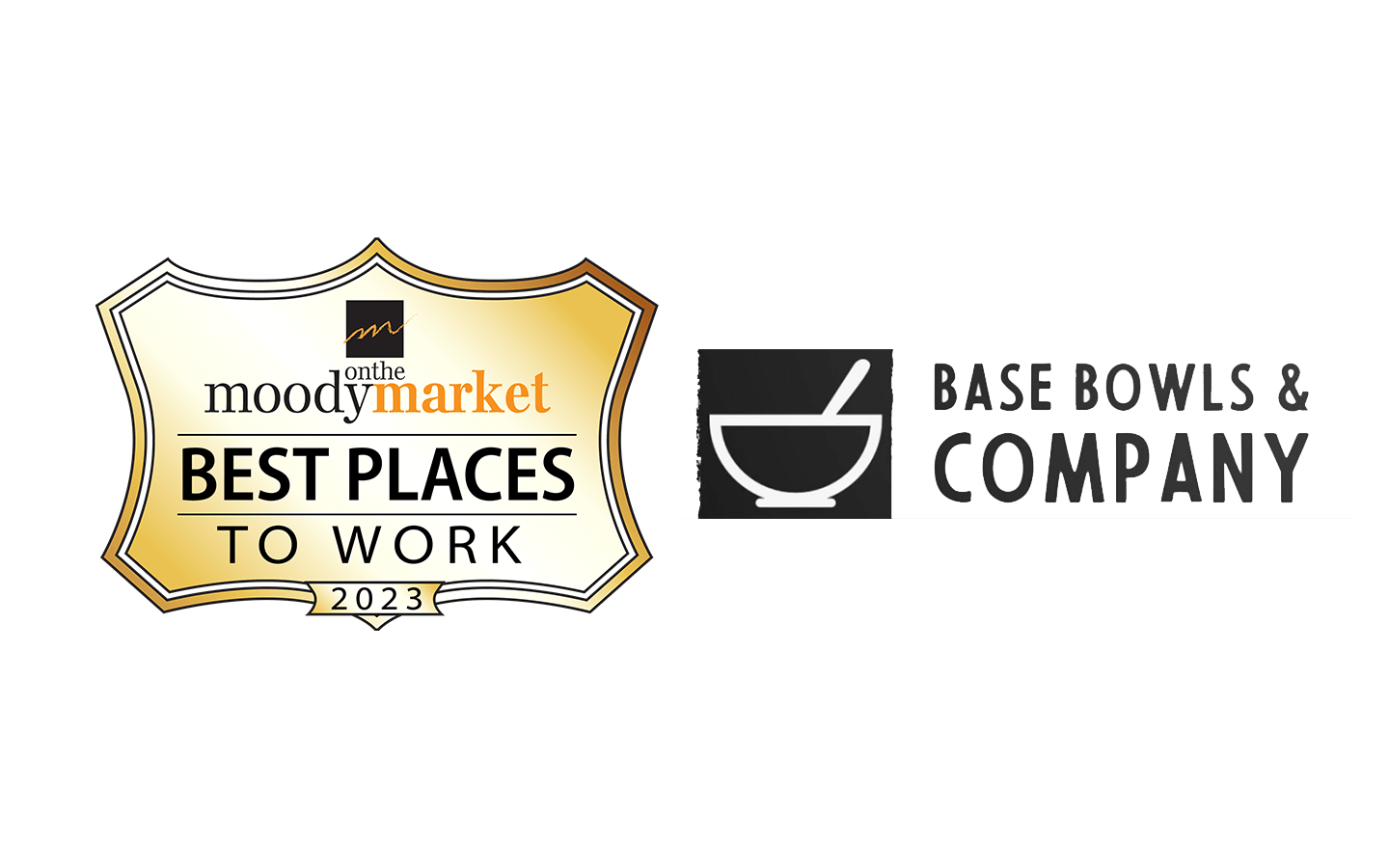 What is the name of the business you are nominating? 
Base Bowls & Company
Who are the owner(s) and/or principals in this company?
Stephanie Ott
Business Contact Information
731 St Joseph Dr
St Joseph, MI 49085
(269) 277-4539
How many people work at the company you are nominating?
Currently around 8, but it's more in the summer
Tell us the story behind the nominated company. What does it do, and what sets them apart from other companies in the region?
Base Bowls & Company is still a very new, and growing business, but they have been so influential on the community since day one. They bring the freshest and healthiest foods to our community, while making such a fun and loving environment, not only for staff but also for customers!! I would say what sets Base Bowls & Company apart from other businesses the most, is the owner, Stephanie Ott and her Fiancé Blake! They are both the most hard working companionate people, and you can feel the positive energy as soon as you walk in the door!
In your own words, why do you think this company deserves to be declared to be one of the 20 Best Places to Work in Michigan's Great Southwest?
I have worked for Stephanie at Base Bowls & Company since the very beginning, almost a year now, and I have never not felt cherished and loved and important! Stephanie's work ethic inspires me, and everything she does is for this community!! She is such a role model for young people, and is always willing to give every person a helping hand to get to where they need to do. I couldn't think of a business that deserves this award more!
What makes workers proud to say they work there, and keeps them a part of the team?
The positivity that just radiates through the business. I don't know how else to explain it, but I have never not been excited to go to work. The staff is all like one big family, where everyone truly cares about one another, and wants to see everyone succeed
Let's pretend you're writing a review for Google or Indeed. Give us your best recommendation for the nominated company that would make the rest of us wish we worked there, too.
I can't say enough good things about Base Bowls & Company. It is a small but rapidly growing business run by a very loving and ambitious owner! It doesn't feel like work being there. The owner, my boss, she's more like a friend, and the staff feels like family and I couldn't be more thankful to work for such an amazing business.
What three key words best describe why this company is a Best Places to Work caliber company?
1. Compassionate
2. Caring
3. Fun
As a Best Places to Work company "Super Hero," what are the two most magical "Super Powers" this company seems to have on a day-to-day basis? (i.e., Ability to read minds, fly, invisibility, etc) And why?
– Ability to turn someone's frown upside down.
– Ability to heal others with their super food ingredients
Tell us about the leadership of the nominated company and what they do in order to:
A] Keep spirits and motivation high? Stephanie walks into work with the biggest smile and more positive attitude every single day
B] Keep innovation and fresh ideas advancing? Stephanie listens to the people, and what they want to see next.
C] Keep communications open? Stephanie makes sure to always make everyone feel comfortable and heard!! We are always communicating not only at work but outside of work about upcoming events, schedules, and new ideas!
Explain a specific "wow!" moment in this company's history that is virtually "Hall of Fame" or "Best Practices" worthy, as an example to other companies in the region.
Stephanie, and Base Bowls & Company, have been winning award after award in this community since the doors opened, starting with Moody on the Market 40 under 40, and moody on the market bold women in business. I couldn't imagine a business, and business owner that deserves that recognition more than Stephanie at Base Bowls & Company!
Best Places to Work have a reputation for not only working hard, but also for playing hard. 
A] How does the nominated company honor or reward success? The staff is always invited to attend food shows with the owner, we are also always getting little rewards of recognition, such as coffee for the staff, or little snacks/desserts!
B] How does the nominated company socialize as a team? We all get along amazingly well! And keep in touch outside of work
C] How does the nominated company get involved in community events? Base Bowls & company does so much for the community, from going to schools to talk with the kids about healthy food options and owning a business, to catering dinner for all the people competing in blossom time. I've never seen such a new business give back so much.
D] How does the nominated company celebrate life? Everyday. I would say just the energy and attitude of the place feels like such a celebration! And makes every single customer feel that way as well, no matter what is going on in your day, walking into Base Bowls &Company will make it better!
What one thing is special about your nominated company that most people in the community have no idea actually happens there, but should be shouted from the rooftops because it's that cool?
How much the owner cares for the staff as well as the customers! How much time, and resources actually gets donated to different things, how much the owner cares about, and takes care of, everyone in the community!
Give us three employee perks or benefits that you think make the company you have nominated worthy of a Best Places to Work trophy?
1. Free meals on the clock
2. Good pay as well as tips
3. Positive work environment every single day!
Anything else you'd like to mention about this company, its' leadership, etc?
I have worked at a lot of places in this community and others, and I have never worked at a place so amazing!