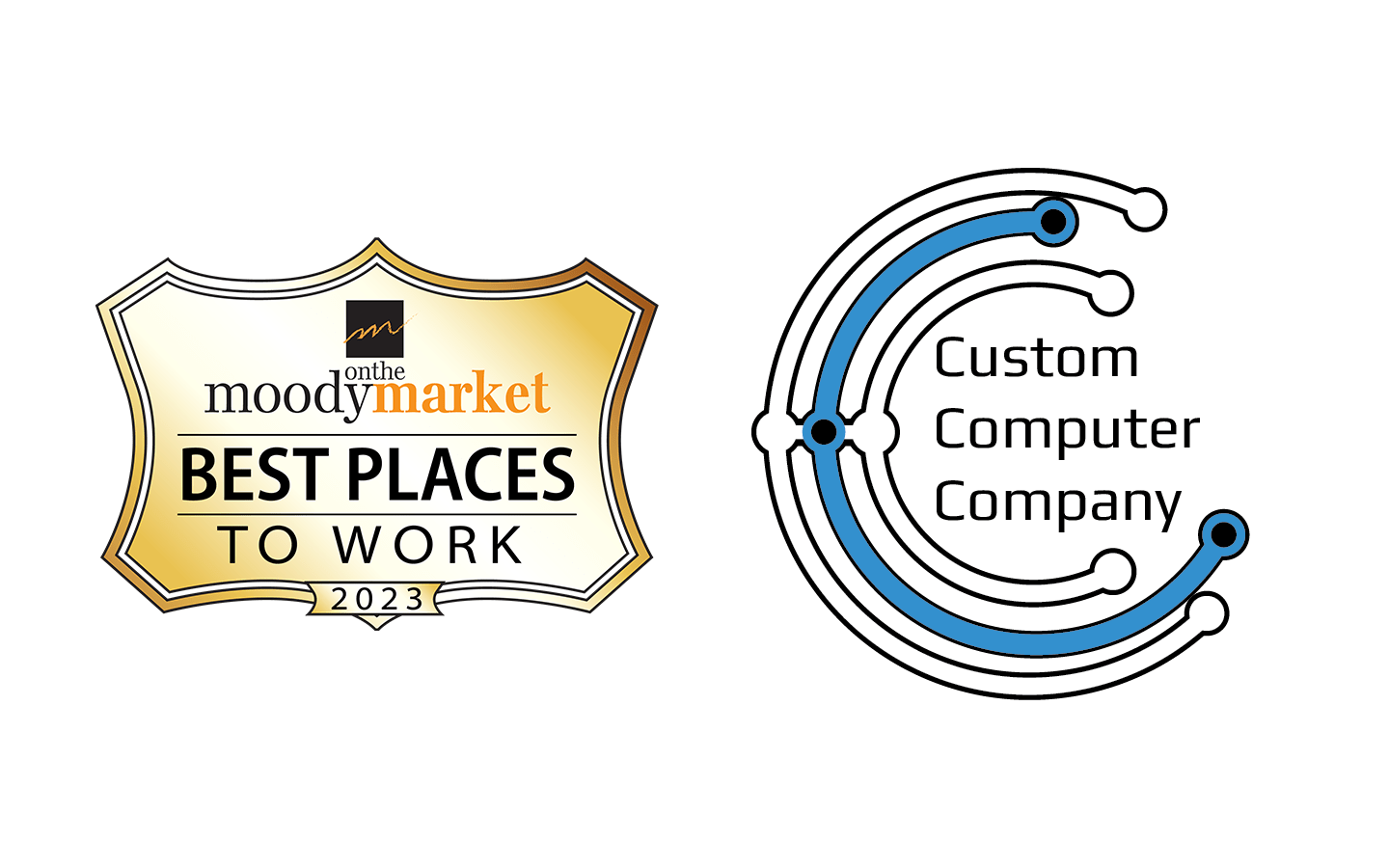 What is the name of the business you are nominating? 
Custom Computer Company
Who are the owner(s) and/or principals in this company?
Michael Reed
Business Contact Information
303 N 3rd St
Niles, MI 49120
5743830663
How many people work at the company you are nominating?
8
Tell us the story behind the nominated company. What does it do, and what sets them apart from other companies in the region?
Custom Computer Company is an IT company that launched in 2015 and had been growing continuously and staffing more people. The leadership has been amazing and I (nominator) have been with the company since the start!
In your own words, why do you think this company deserves to be declared to be one of the 20 Best Places to Work in Michigan's Great Southwest?
Michael has helped train and send each member through certificate courses along the way. Whether its helping get the team qualified and certified for big jobs or hands on training and being patient as everyone continues to get better everyday. We also support EVERY restaurant in SW Michigan and promote them with professional posts on a daily basis. Which is also a plus because a lot of lunches are on the boss!
What makes workers proud to say they work there, and keeps them a part of the team?
The turnover has been minimal! The team has grown and are all friends today. The two guys that are no longer with us was one- moved away and the other found a job after the business flooded in 2018.
Let's pretend you're writing a review for Google or Indeed. Give us your best recommendation for the nominated company that would make the rest of us wish we worked there, too.
Custom Computer and its team have a Google like atmosphere that is continuously growing learning new things and having a great time while doing it. Whether its a local IT contract or flying to Key West for a camera install, they do it all!
What three key words best describe why this company is a Best Places to Work caliber company?
1.Honest
2.Determined
3.Fun
As a Best Places to Work company "Super Hero," what are the two most magical "Super Powers" this company seems to have on a day-to-day basis? (i.e., Ability to read minds, fly, invisibility, etc) And why?
– Multitasking! Multiple tickets and requests a day and having the ability to navigate and dispatch perfectly!
– Patience! Ability to show customers what to do, how to do it or why something happened with grace
Tell us about the leadership of the nominated company and what they do in order to:
A] Keep spirits and motivation high? Good bonuses and continued Employee benefits
B] Keep innovation and fresh ideas advancing? Always getting the best tools and training no matter the cost
C] Keep communications open? We all speak to each other everyday on multiple platforms and the owners office is always open!
Explain a specific "wow!" moment in this company's history that is virtually "Hall of Fame" or "Best Practices" worthy, as an example to other companies in the region.
2018 flood closed the business with a total loss. Michael (the owner) had jobs scheduled the next day and showed up to do them. The customers were blown away. When asked why he is there when his business is underwater he told them that there is nothing he can do with the physical business at that time, and the customers still need service. We never lost a customer while rebuilding the business
Best Places to Work have a reputation for not only working hard, but also for playing hard. 
A] How does the nominated company honor or reward success? Other than the standard bonuses we have gone to events such as Adam Sandler live
B] How does the nominated company socialize as a team? Always open communication to vent growth opportunities as well is stressful items. We always step up for each other
C] How does the nominated company get involved in community events? Michael just did the River essence polar plunge and raised the most money. He also self funded a community center for two years
D] How does the nominated company celebrate life? Family first, never a question if someone needs a personal day. Take care of yourself and your people
What one thing is special about your nominated company that most people in the community have no idea actually happens there, but should be shouted from the rooftops because it's that cool?
Always being honest no matter what the cost. Discounts to churches and nonprofits. Showing kindness and connecting with other business owners to grow together
Give us three employee perks or benefits that you think make the company you have nominated worthy of a Best Places to Work trophy?
1. Company Lunches
2. Paid training and classes
3. Paid time off
Anything else you'd like to mention about this company, its' leadership, etc?
Michael is a ambassador for the Chamber of Commerce, T-ball coach and entrepreneur. Working for CCC can be stressful like any job but its always navigates properly!