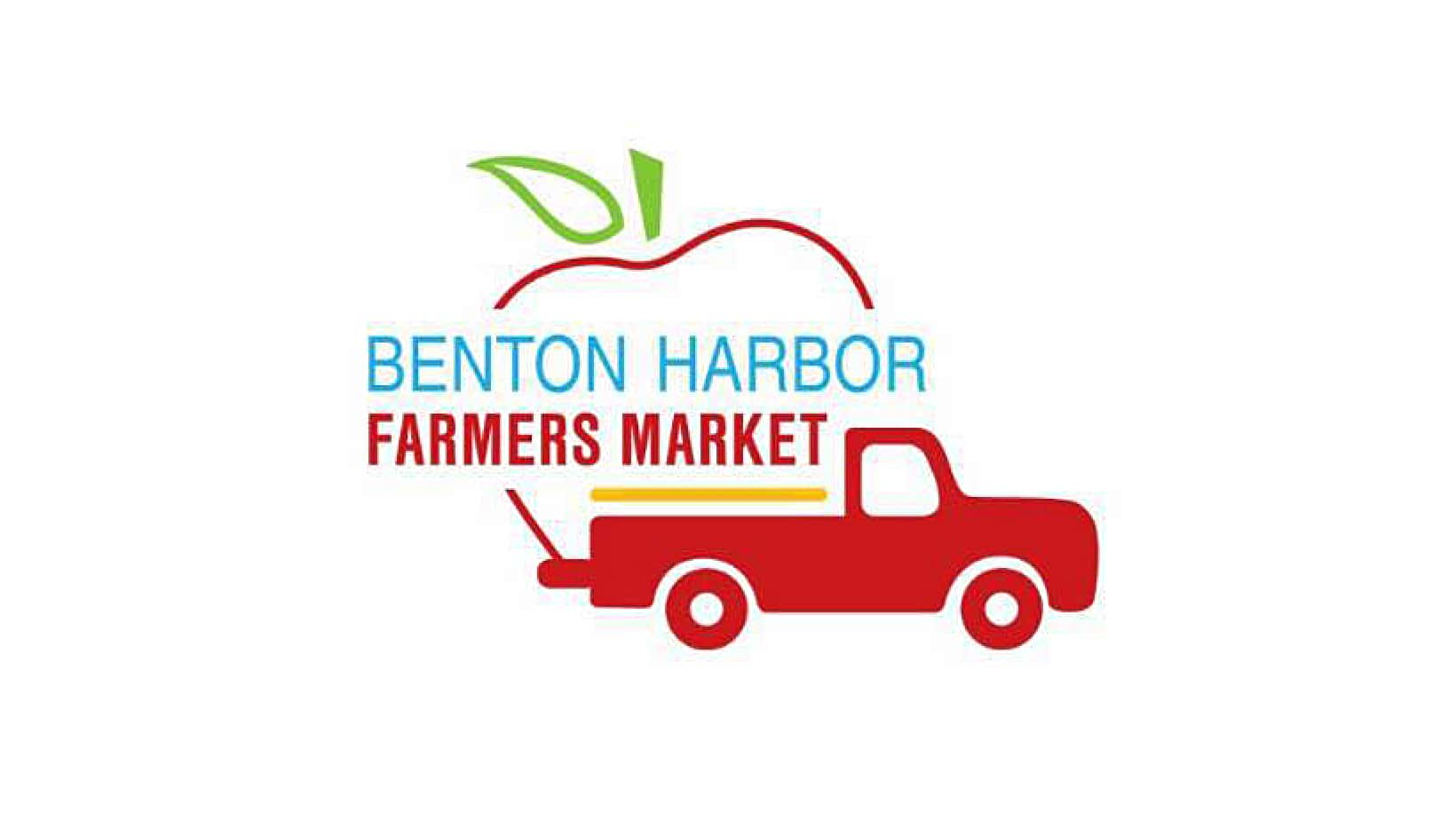 The return of fresh fruits, vegetables and more to the Benton Harbor Farmers Market is on schedule to debut this Wednesday, June 23rd according to the Berrien County Health Department.
The new season for the market gets underway, anchored in the pavilion and beyond at Dwight P. Mitchell City Center Park in downtown Benton Harbor and slated to run every Wednesday into the fall from 10am until 3pm each week.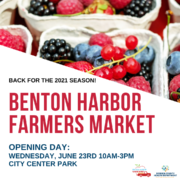 The Berrien County Health Department made the formal announcement this morning, saying that each week from opening day through September 15th, the market will offer a wide variety of locally-grown and affordable fresh fruits and vegetables. Thanks to the rate of COVID-19 cases remaining low in Berrien County, face masks and social distancing will not be required, however there will be a hand washing station available at the market.
The market will continue to welcome the use of Bridge Cards (EBT), Senior Project FRESH, and WIC Project FRESH coupons that can be used to purchase qualifying items in addition to accepting cash. Again this year, the market will provide Bridge Card holders an opportunity to double their spending power with the Double Up Food Bucks program.
Vendors at the market will provide fresh fruits and vegetables, homemade baked goods, farm products, and artisan crafts. There will be special events and programming for people of all ages, including exercise classes and story time for kids. You can follow the Benton Harbor Farmers Market on Facebook to stay up-to-date on weekly events and for a preview of the products that will be available throughout the market season.
Nicki Britten, Health Officer for the Berrien County Health Department, says, "The Benton Harbor Farmers Market has been an important part of our community for many years and provides a direct link between the agricultural community and people who value fresh, local produce," and adds, "With family friendly events, new partnerships with area organizations, and even more vendors, this year's market is going to be bigger and better than ever."
The Benton Harbor Farmers Market is operated by the Berrien County Health Department and supported by grant funding from Be Healthy Berrien through the United Way of Southwest Michigan. New vendors are welcome and encouraged to contact the Berrien County Health Department for more information. You can find additional information about the market and how to become a vendor at http://www.bchdmi.org.