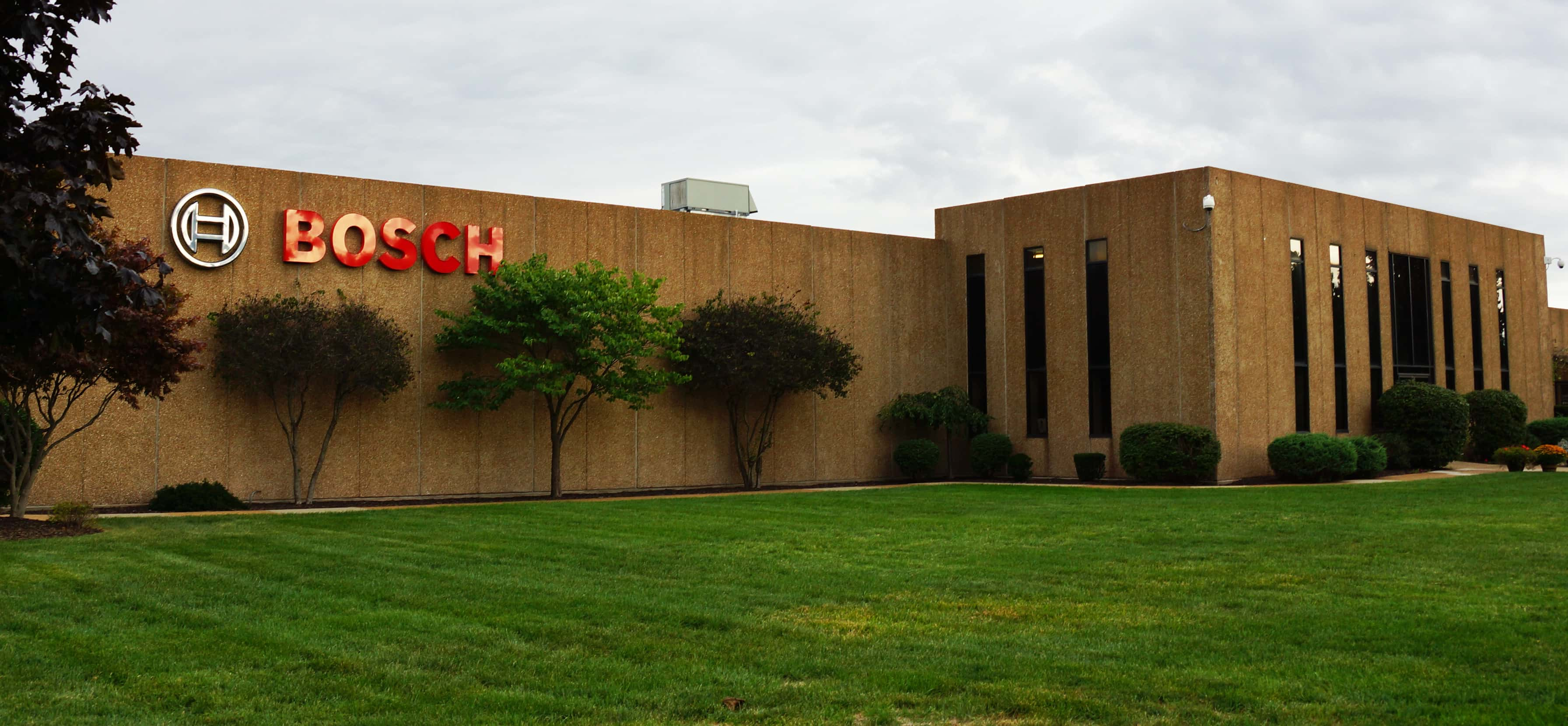 Knowing the critical nature of science, technology, engineering and math to filling the skilled trades gap, Bosch is once again stepping up to the window to help local educators offer a summer camp focusing on the cores of STEM learning at Southwestern Michigan College.
The Bosch Community Fund's board has awarded a $5,850 grant enabling SMC in Dowagiac to continue offering a STEM summer camp in early August of 2019. Last summer's camp consisted of four workshops — one each for Science, Technology, Engineering and Mathematics — for 230 students from across Michigan's Great Southwest entering grades 4-through-6.
The STEM camp's hands-on activities stress a number of issues including:
Problem-solving
Collaborative teamwork
Critical thinking
Communication
Creativity
In the summer of 2018, participants rotated from the Dowagiac campus's William P.D. O'Leary Building chemistry lab, where they concocted colorful slime from baking soda, glue, contact solution, glitter and food coloring, to the Barbara Wood Building computer lab, where they also learned about 3-D printing and drones.
Andrew Dohm is STEM Advisor for Southwestern Michigan College. He says, "This grant will allow us to continue to offer our STEM summer camp that we have hosted here on campus the last two summers at no charge to participants." It was Dohm who wrote the grant which Bosch funded. He adds, "The plan will be to build on what we have already established and continue to offer area students access to this great opportunity."
Dohm is a Physics & Mathematics Instructor at SMC. He tells us, "The camp has a proven track record of attracting students from a large geographic area, getting them onto campus and into our labs and classrooms and getting them excited about STEM."  Dohm holds a mechanical engineering degree from Michigan Technological University and worked as a Chrysler Corp. production supervisor before entering the teaching profession.
Dohm assigned budding engineers to design a scaled-down version of Curiosity, a $2.5-billion, car-sized rover launched on November 26th, 2011, to explore Gale Crater as part of NASA's Mars Science Laboratory mission. NASA choreographed a perfectly-timed sequence to take advantage of a seven-minute window from the top of the thin atmosphere to the surface of the Red Planet in a descent, braking from 13,000 mph.
Dohm will be the first to tell you, "Real engineers are faced with problems. They identify constraints and come up with a solution," and adds,"They had to slow it down so it would land gently and not damage sophisticated electronics."
His "astronauts" were marshmallows in plastic-cup capsules. Teams were tasked with building a lander to keep them cushioned inside when dropped from a meter above the table using a kit of tape, straws, mini-marshmallows, a cardboard square and folded index cards.
At the 2017 STEM camp, Dohm applied engineering principles to roller coaster design. Bosch has been an active participant in the skilled trades gap discussions and has readily stepped up with foundation dollars to help advance the efforts to recruit students into manufacturing trades and beyond.