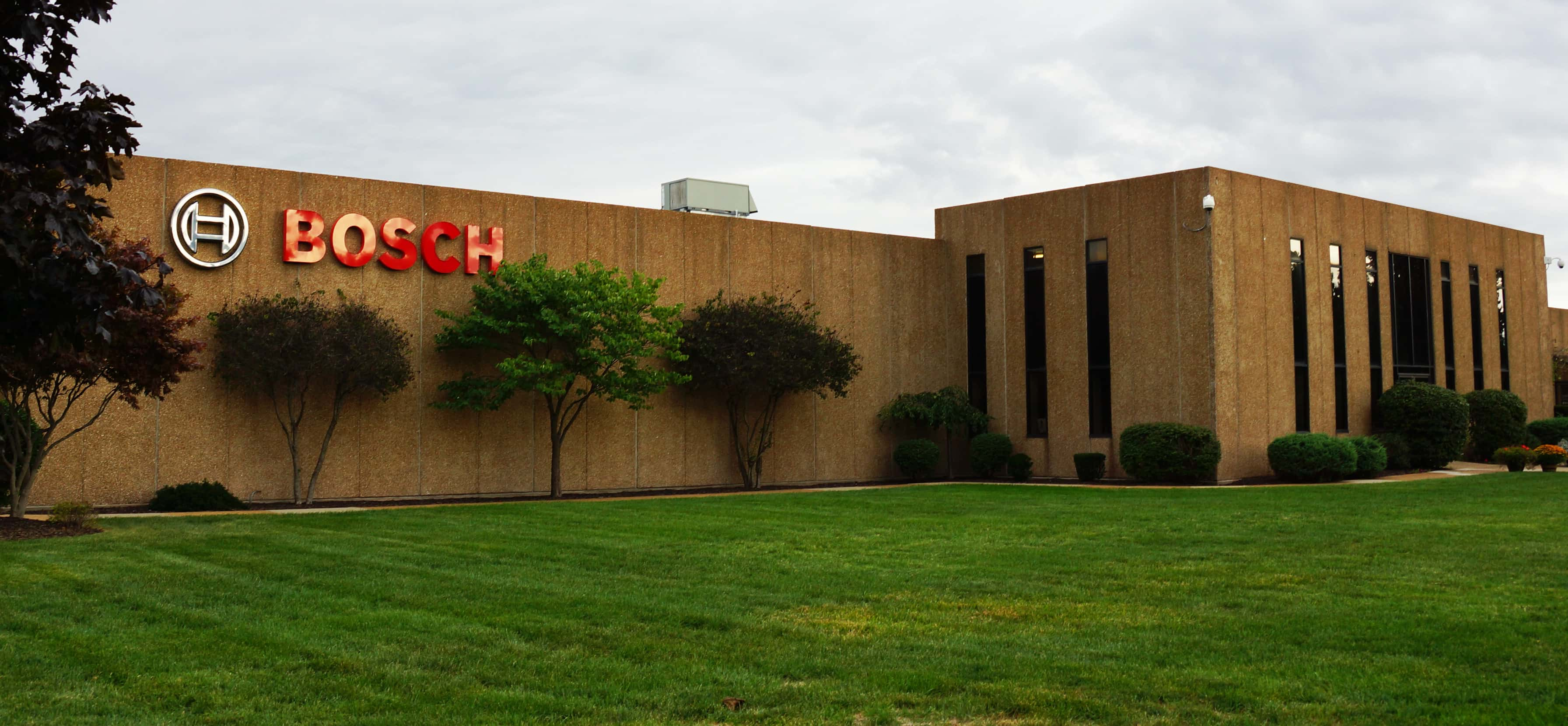 Recognizing that leasing space in one town when you have excess capacity in another nearby, the team at Bosch has consolidated operations into a single center on Red Arrow Highway in St. Joseph, eliminating the need for their Assembly Technology Service Center building in Buchanan.
That Assembly Technology service center, previously in leased space in Buchanan, is now located in the Bosch Group facility on Red Arrow Highway at Maiden Lane in St. Joseph.
Last month Bosch Rexroth completed the move to 3737 Red Arrow Highway a short run from the I-94 interchange at Stevensville. That places the Assembly Technology Service Center conveniently within four hours of 62-percent of Rexroth's installed conveyor customer base.
Company officials say that Rexroth's Applications, Service, Engineering and Product management experts are now in the same location, as well, allowing them to collaborate more closely with customers and to respond quickly to customer needs.
According to Bosch Group leaders, the fully equipped technology and service center is fully operational, offering on-site service for the company's TS Assembly Conveyors, VarioFlow plus and heavy-duty conveyor gearboxes. With the new location, customers are able to test their applications close by directly at the facility.
It was a logical choice, with a 3,200 square-foot lab area and 1,700 square feet of office space, giving Rexroth's Assembly Technologies business the room needed to host on-site customer training and to expand the conveyor system build areas as customer needs arise.
As a center of excellence for the company's assembly technologies, the facility offers technical and product support, and is equipped with resources for on-site assembly and installation assistance, preventive maintenance and Rexroth's popular conveyor "tune-up" service. Additionally, the technology center continues to provide state-of-the-art field service and repairs, end-user installation and maintenance training while providing expert support to customers for the care of Rexroth's assembly conveyor product offerings.
In addition to St. Joseph, Bosch Rexroth also has technology-specific service centers located in the following communities:
Bethlehem, Pennsylvania
Fountain Inn, South Carolina
Hoffman Estates, Illinois
Columbus, Ohio
Houston, Texas
Dallas, Texas.
Rexroth's headquarters in Charlotte, North Carolina also act as the service center for linear motion technology. As before, customers needing service can call Rexroth's service hotline at 800-Rexroth (739-7684) to be directed to the appropriate service center location or to locate a nearby distributor.
As one of the world's leading suppliers of drive and control technologies, Bosch Rexroth ensures efficient, powerful and safe movement in machines and systems of any size. The company bundles global application experience in the market segments of Mobile Applications, Machinery Applications and Engineering, and Factory Automation.
With its intelligent components, customized system solutions and services, Bosch Rexroth is creating the necessary environment for fully connected applications. Bosch Rexroth offers its customers hydraulics, electric drives and controls, gear technology, and linear motion and assembly technology, including software and interfaces to the Internet of Things. With locations in over 80 countries, more than 30,500 associates generated sales revenue of approximately 5.5 billion euros ($6.2 billion) in 2017.
To learn more, you can visit online at www.boschrexroth-us.com.
Having established a regional presence in 1906 in North America, the Bosch Group employs nearly 34,500 associates in more than 100 locations, as of December 31, 2017. In 2017 Bosch generated consolidated sales of $13.7 billion in the U.S., Canada and Mexico. For more information, visit twitter.com/boschusa, twitter.com/boschmexico and www.bosch.ca.
The Bosch Group is a leading global supplier of technology and services. It employs roughly 402,000 associates worldwide (as of December 31, 2017). The company generated sales of 78.1 billion euros ($88.2 billion) in 2017. Its operations are divided into four business sectors: Mobility Solutions, Industrial Technology, Consumer Goods, and Energy and Building Technology. As a leading IoT company, Bosch offers innovative solutions for smart homes, smart cities, connected mobility, and connected manufacturing. It uses its expertise in sensor technology, software, and services, as well as its own IoT cloud, to offer its customers connected, cross-domain solutions from a single source.
The Bosch Group's strategic objective is to deliver innovations for a connected life. Bosch improves quality of life worldwide with products and services that are innovative and spark enthusiasm. The Bosch Group comprises Robert Bosch GmbH and its roughly 440 subsidiary and regional companies in 60 countries. Including sales and service partners, Bosch's global manufacturing, engineering, and sales network covers nearly every country in the world.