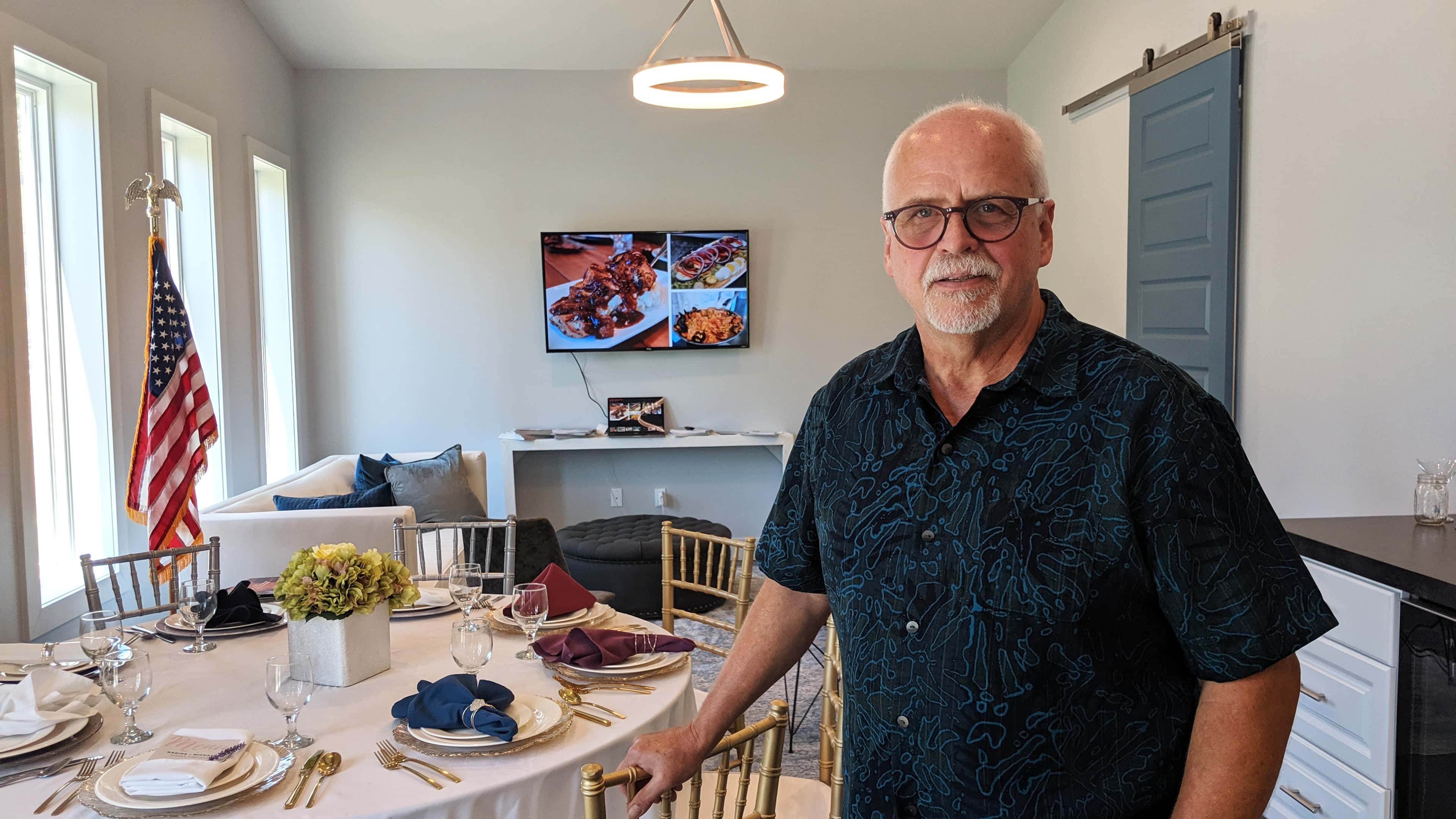 It was 20 years ago that Brett Boyd sold his New Troy restaurant, Old Mill Run, to transition into the catering business. Classic Catering & Events was born in the late 90s, and this month they're celebrating another anniversary: one year being in their newly expanded space off Red Arrow Highway in Bridgman.
Last December, the full-service catering and rental company expanded their busy operation into an impressive, newly constructed space that features an event design center and 9,000 square foot storage facility. The additional space has made work more efficient for the 50-60 staff members, allowing Classic to be even more customer-focused.
Boyd said: "We want people to feel confident that we can provide everything that we say we can. This space allows us to house everything from china and linens, tents and chairs. We're not just an exceptional talent in the culinary area to provide food, we can provide all the necessary hardware that you're going to need. Through our service, our food, and the people that care so much about your event. Whatever the occasion may be, we really are a one-stop shop."
The one-stop shop starts in Classic's event design center, where clients are taken on a 3-dimensional virtual tour of their desired venue, down to some of the most intricate details: how close tables can be together, color of linens, and even how certain china and glassworks will look on a table. Classic employs three full-time event specialists that help see an event through from beginning to end.
For Boyd, it's always been about the customer, and that philosophy has been well-adopted by everyone on staff. Boyd continues: "Whether it's a wedding, a corporate event, or even a backyard barbecue, every event is different, which makes our jobs different everyday. In many cases, we're dealing with the most important days of people's lives. We have very important jobs. So it's important that we're ready for them."
Boyd encourages anyone interested in their services to visit their website at the link below, or call their offices at (269) 465-4420. They also welcome visitors to their facility at 11137 Red Arrow Hwy in Bridgman.  Here's the direct link:
https://classiccateringevents.com/
This story is from Moody on the Market contributing writer Ryan Cheevers.