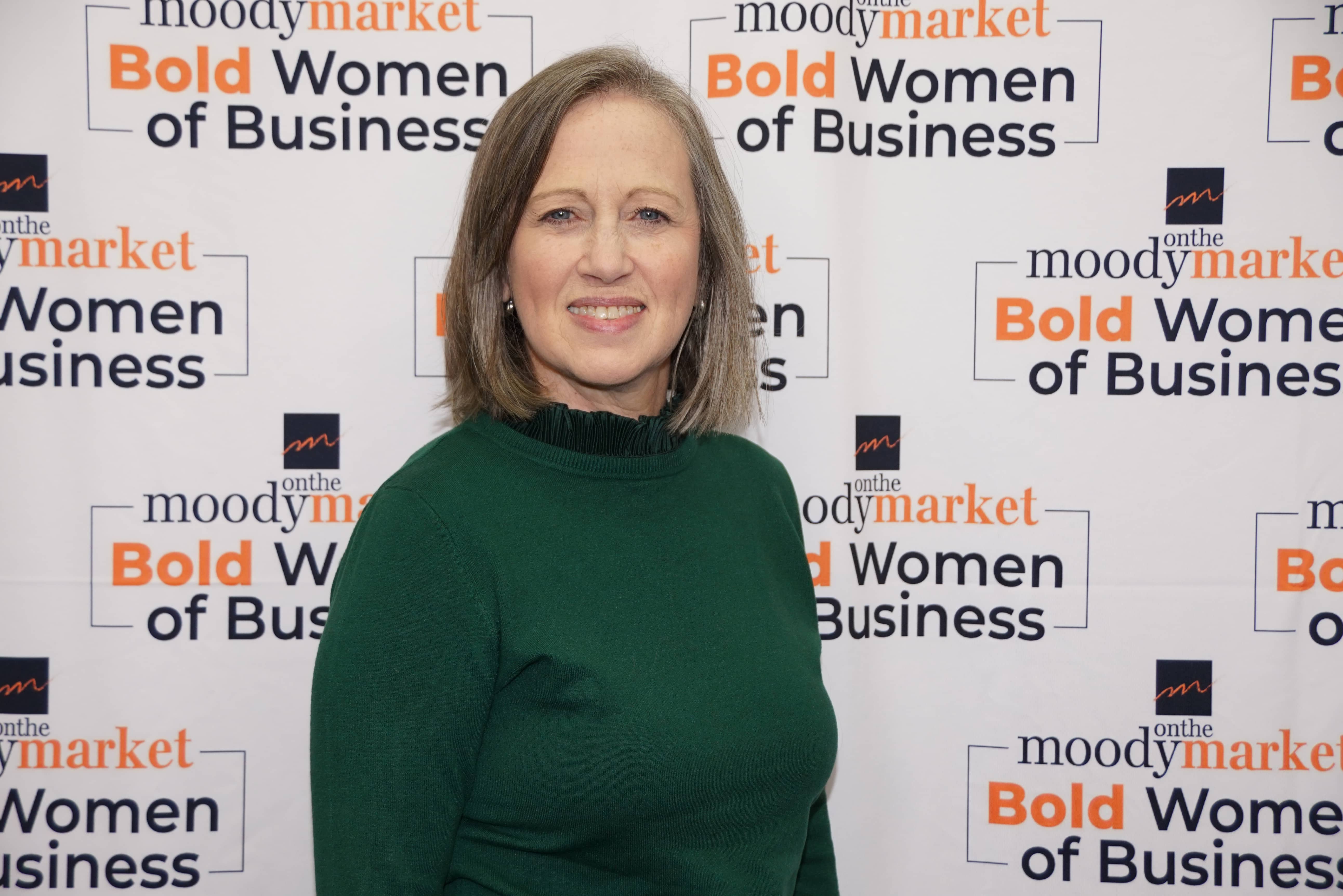 "An unstoppable force, inspiring and supporting others individually and collectively." That's the opening salvo fired by the nominator of Christine Vanlandingham, the Chief Executive Officer of the Region IV Area Agency on Aging headquartered in St. Joseph. And that was just the beginning. The nominator continued later saying, "Where others see overwhelming challenge, Christine intrepidly sees possibility and potential for collective impact and takes action, coalescing people and organizations from across Southwest Michigan and beyond." Christine is undaunted by what others see as insurmountable roadblocks, instead seeing opportunities for both her and those she leads. She has launched and led numerous projects, service lines, and movements in spaces that others avoid, owing to the inherent challenges they pose. She is not only adept at monitoring trends and forecasting future threats and opportunities, Christine artfully brings others with her as she positions her organization and the state and national Aging Network to lead the way. She has been with the agency for 20 years, and advanced to ever increasing levels of responsibility all the way to the pinnacle as CEO. A servant leader with a vision for collective impact, Christine is a fine example of a Bold Woman of Business, earning her way onto the class roster for 2022. Read on for more, including some great advice for others looking to follow in her footsteps.
Name
Christine Vanlandingham
Where do you live?
Hartford, MI
Company or Organization
Region IV Area Agency on Aging
What is your job or role there?
Chief Executive Officer
How do you think that Bold Women of Business demonstrate being bold?
Bold Women of Business demonstrate being bold by seeing the art of the possible, even in the face of significant challenges or problems that might seem insurmountable to others. Not shying away from risk, Bold Women of Business not only have a vision for the solution or desired state, but they also set bold goals, and lead with tenacity and authenticity to inspire others to join her in achieving the aim. Relentless commitment to action is a key hallmark of Bold Women of Business.
Bold women are often defined by a number of descriptors. Please choose from the following descriptors to produce the top three that you would say most exemplify your personality?
Risk Taker…Courageous…Intrepid
Please provide an example of when you feel you were at your very best in taking action on the job or in your role.
I am at my very best in taking action in my role when I am leading, inspiring and equipping others to see and reach their full potential. Casting a vision and equipping individuals and teams to achieve what might initially seem unlikely, or even impossible, are moments when I am at my best.
There are many business endeavors I'm extremely proud to have led. Many audacious goals achieved over my career that seemed quite unlikely at the outset. But the moments that stand out – the moments that will yield the longest lasting rewards — are the moments when individuals I have had the privilege to mentor shine. When they see their potential, set bold and audacious goals, and go after them with relentless passion.
Which also translates to leading, inspiring, and equipping our community to see and reach our collective full potential. Casting a vision for what our community could be in terms of being a place where people of all ages can live with dignity and independence. Where people of all ages and abilities are seen as valued members of society. Where older adults are seen as a treasure trove of wisdom, not a drain on our economy or an 'age-wave' to be feared. When I am living into that inspirational leadership space with an art-of-the-possible mindset and solutions-focused approach, I am at my best.
What's the funniest thing that ever happened on your road to success?
Oh my… there have been so many!
I seem to have a knack for the public-speaking foible. From saying the wrong radio station call letters during an on-air interview, to calling a key public figure by the wrong name (also on an open mic), I have a way of putting my foot in my mouth on air.
In both instances the in-person audience and the radio host were gracious, and we all had a good laugh at my expense. Rolling with the punches, laughing at ourselves and hitting the ground running after a mis-step is just part of the journey.
This is a great question, because it draws out the importance of being able to laugh at ourselves. Failure will happen. Especially as you're leading with bold determination. I've learned as much from my failures as I have my successes – and being able to laugh along the way, even at ourselves, is important.
Who most inspires your personal drive for success every day?
The mission of the Area Agency on Aging is so close to my heart. My personal 'why' is a passion for ensuring people have the choices and the options they need to live their best lives as they age drives me. It's that simple and it's that complex. Every day I have the privilege to lead a team of professionals dedicated to ensuring you, your loved ones, and all members of our community can age where and how they want to. That the resources and supports are there when needed, regardless of one's situation in life. When the proverbial wheels come off the bus and issues of age or disability land a family in crisis mode, this team is there helping families sort out options and, in the words of one client, "You were the first ray of hope in our family's darkest hour." What could be more inspiring than that?
A long way to say, the team at AAA, the leaders who came before me, founder Bob Dolsen and retired CEO, Lynn Kellogg, and the people we are privileged to serve inspire me toward personal success every day.
What is your best advice to women in Southwest Michigan looking to succeed, as you have, in business?
Don't try to emulate anyone else. Be you! Be the boldest version of you. Be fearless in pursuit of your goals. And if you don't already have a mentor, find a wing and crawl up under it! Throughout my career journey, I've looked to find others who are successful in ways I aspire to be and sought them out for advice. With decades of 'asking for advice' under my belt, I've never had someone tell me no. The wings I've crawled up under have helped me to grow immeasurably.
Finally, don't be afraid of failure. If you're not failing, you're likely not challenging yourself enough.
At one point in my career, I was incredibly proud of the fact that every grant proposal I'd ever written, was approved. After some reflection, I realized that if every grant was approved, I likely wasn't making a bold enough ask. I wasn't dreaming a bold enough dream, challenging funders to take bold action to solve seemingly insurmountable problems.
So, I stretched my wings. I got comfortable with potential failure and my goals got bolder. Grant proposals got more innovative, less 'safe.' The result? I'm proud to say I've had several grant applications rejected. And many, many innovative community solutions have been funded by grant makers because I was willing to step out, cast an audacious vision, and take risks.
My best advice? Be you. Set bold goals. And don't be afraid to fail. That's where innovators – and Bold Women of Business — live.
What does your selection to the ranks of the Bold Women of Business from Moody on the Market mean to you?
To be counted among the ranks of Bold Women of Business is an unexpected and deeply treasured honor. The company of the class of 2021 and being a part of the class of 2022, demonstrate the excellence in leadership in Michigan's Great Southwest and a commitment to bold action of which I'm proud to be a part. Thank you so much!