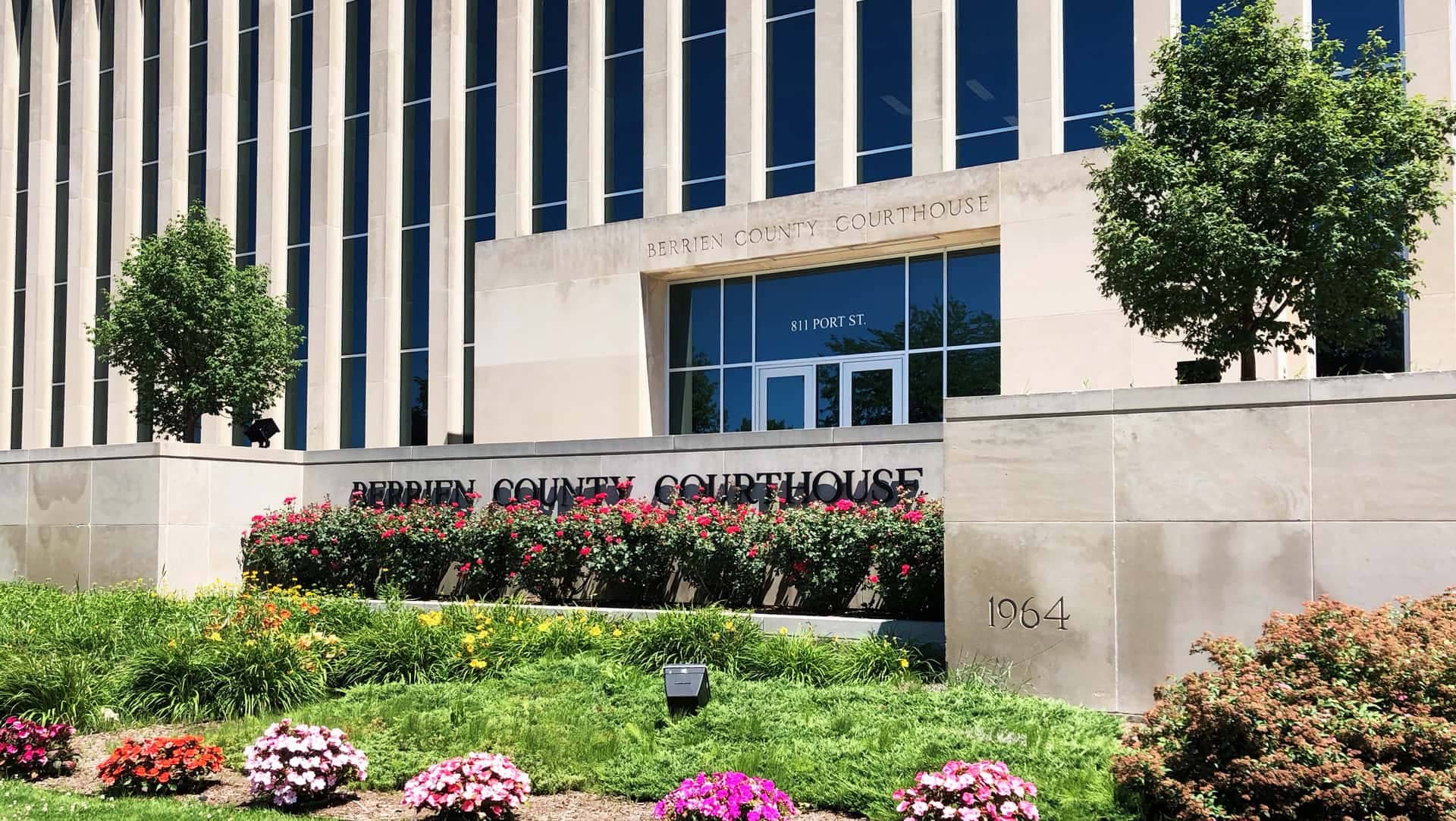 The recent surge in coronavirus cases in Berrien County is forcing the Berrien County Trial Court to move backwards in their re-opening plan, moving from Phase Three back to Phase Two starting next Monday, October 26th.
Chief Judge Mabel Johnson Mayfield and Court Administrator Carrie Smietanka-Haney, have distributed an update that says that in compliance with the Michigan Supreme Court's Administrative Orders 2020-14 and 2020-19, the Berrien County Trial Court has been following the phased re-opening plan found in the MSC's Return to Full Capacity plan. The Trial Court was able to move to Phase Three of the plan back on Monday October 6th based on a downward trajectory of cases."
However, today they tell us, "Due to the county's upward trajectory of COVID-19 positive cases over the past 14 days the Trial Court is returning to Phase Two." The noe, "This change will be effective Monday October 26, 2020."
As a result, most hearings have continued to be conducted using remote video technology through Zoom and will continue to do so.  Staff have returned to the building and have been and will continue to be available to serve the public by phone, e-mail, or mail.
The Self-Help Legal Resource Center will be open only for e-mail and phone assistance.  If you require the assistance of the self-help center, you are asked to contact them at ext. 8790 or LRC@berriencounty.org.
The court will not at this time be allowing walk-in filings. All filings must be completed by mail, drop box delivery, or e-mail.
The court says that any in-person court proceedings (which will be minimal) continue to be for parties only to limit exposure of the COVID-19 virus. Hearings are available to the public as they have been through the court video request process at the court's website and continue to be free of charge.  Jury trials will continue to be livestreamed to the court's YouTube page at this link:
https://www.youtube.com/channel/UCIK6TOjuFC4YZbrzbqrVdPw?view_as=subscriber
The Berrien Trial Court warns, "All individuals coming into the buildings will be required to complete a health screening prior to being admitted. All members of the public will be required to wear a face covering at all times while in the courthouse facilities. If any individual does not pass the health screening or is unwilling to wear a face covering, that individual will be turned away and given means to contact the court to reschedule their appearance."
Additionally, they say, "At the St. Joseph courthouse, the Trial Court will be leveraging additional technology to check-in members of the public for their hearing. A text messaging system will be utilized to inform the public of when their case is being called, so individuals are encouraged to bring their cellular devices for ease of communication. Note that cell phones and other electronic devices are now allowed into courthouse facilities effective May 1, 2020 per MCR 8.115, but no recording or photography is allowed and all devices must be silenced upon entry into the buildings. While the Niles courthouse location will not be using a text messaging system for entrance at this time, attendees are still able to bring their cellular devices to the building under the same rules. Additional information regarding the use of cellular devices is posted at each public entrance and outside of each courtroom."
The public is encouraged to visit the Trial Court's website at this link http://www.berriencounty.org/1058/Trial-Court for additional information, including how to contact each division of the court. Frequently asked questions are available on-line as well as full copies of all administrative orders.