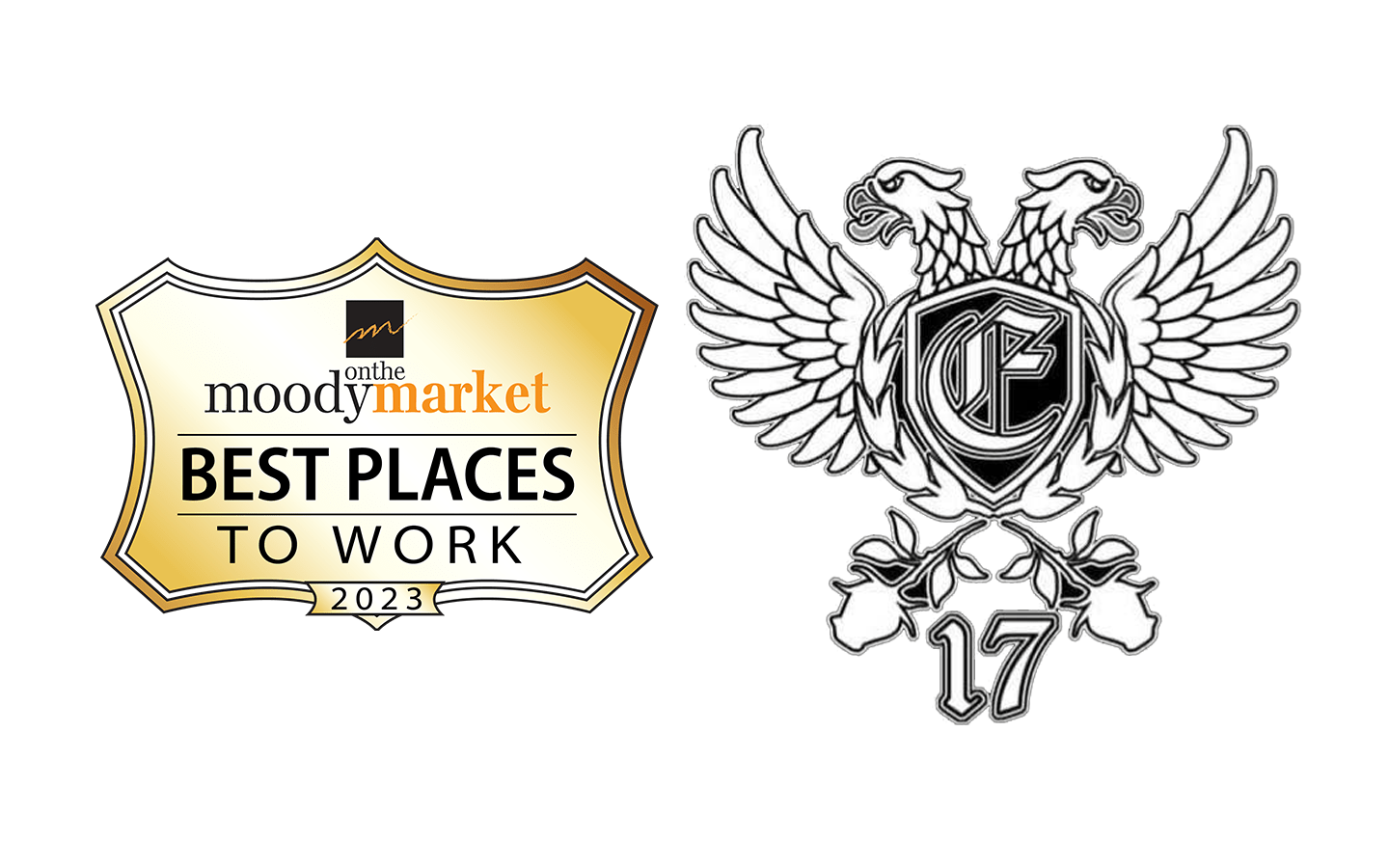 What is the name of the business you are nominating? 
Golden Eagle Tattoo
Who are the owner(s) and/or principals in this company?
Edwin Jarquin
Business Contact Information
6693 Red Arrow Hwy
Coloma, MI 49038
2296460749
How many people work at the company you are nominating?
4
Tell us the story behind the nominated company. What does it do, and what sets them apart from other companies in the region?
Golden Eagle provides high quality, sterile, and professional tattoos and piercings. What sets them apart is their caring interaction with clients and paving the way to the new age of tattoo parlors. When a client goes to Golden Eagle they don't pick a picture off the wall, they get custom pieces drawn by the artists.
In your own words, why do you think this company deserves to be declared to be one of the 20 Best Places to Work in Michigan's Great Southwest?
Golden Eagle deserves to be one of the best places to work in Michigan's Great Southwest because they are hard working people. Edwin is one of the kindest people that I've met and he makes sure his staff encounters clients in the same manner. Golden Eagle is a newer business in the area and the shops reputation has allowed it to expand in just 2 short years. Edwin, Rori, Evie, and Chris always go above and beyond to make experiences great. The 4 of them work harmoniously and really enjoy being at work together.
What makes workers proud to say they work there, and keeps them a part of the team?
A good business always starts with a good boss. Edwin is the best boss. Golden Eagle is a business that is a family. All of the artists are family there and it can be seen by anyone who walks through the door. They applaud each other, support when needed, and work as a team.
Let's pretend you're writing a review for Google or Indeed. Give us your best recommendation for the nominated company that would make the rest of us wish we worked there, too.
Golden Eagle Tattoos Do you want to be part of a team or part of a family? You get both at Golden Eagle! You're not a tattooist, you're an artist. If you have a passion to use your skills to make others feel good through art-this is the place to be. You get to do what you love while making others feel special. G.E.T. is a safe, clean environment that is changing the outdated way of thinking when someone says tattoo shop. This is a safe place for men and women alike.
What three key words best describe why this company is a Best Places to Work caliber company?
1. Honest
2. Safe
3. Sterile
As a Best Places to Work company "Super Hero," what are the two most magical "Super Powers" this company seems to have on a day-to-day basis? (i.e., Ability to read minds, fly, invisibility, etc) And why?
– Ability to read minds-they are usually given a rough idea and they turn it into a masterpiece
– Pain absorption- they can cover a scar and turn it into a beautiful flower, or a memorial peace that makes someone smile.
Tell us about the leadership of the nominated company and what they do in order to:
A] Keep spirits and motivation high? Edwin buys the shop lunch on busy days and spreads his humor around the shop
B] Keep innovation and fresh ideas advancing? The shop attends conventions for new ink and tattoo guns, The artists work together on art work and ideas.
C] Keep communications open? They sit down once a week for shop meetings, Edwin's "door" is always open if there is a problem, and they attend each other's kids birthdays and family events.
Explain a specific "wow!" moment in this company's history that is virtually "Hall of Fame" or "Best Practices" worthy, as an example to other companies in the region.
The shops entire story is a wow moment. Edwin opened his doors in January 2021 and survived even when COVID shut everyone down. He added Rori in July of 2021, and Evie and Chris in 2022. Golden Eagle continues to grow and expand clientele because of their customer service. If COVID couldn't keep this shop down nothing can. People come in knowing they will get clean and exceptional tattoos while feeling safe and welcome.
Best Places to Work have a reputation for not only working hard, but also for playing hard. 
A] How does the nominated company honor or reward success? This is a small company but all of them are there to give a hoorah when needed. They all support each other.
B] How does the nominated company socialize as a team? Attend each other's kids birthdays, cookouts, holiday meals, or even dinner at restaurants.
C] How does the nominated company get involved in community events? Golden Eagle has donated tattoos and money to local benefits for cancer patients, buy from kids school fundraisers, and some have volunteered time and talent to community play at the Box Factory.
D] How does the nominated company celebrate life? They celebrate life by just being happy! A few of the members have lost loved ones in the past year and they all realize life is too short to be anything but happy. They also like to spread the smiles to anyone who walks through the shop doors
What one thing is special about your nominated company that most people in the community have no idea actually happens there, but should be shouted from the rooftops because it's that cool?
You do not walk in and pick tattoos from flash sheets on the wall. That is a thing of the past. Each artist will talk to you and a work of art is the final product. Also, if you are getting a tattoo or a piercing the minute you make the appointment you have become family. They take the time to talk to you, make sure you understand what is going to happen, how to take care of the work once it's done, and if you need anything else just contact them. They truly care about people
Give us three employee perks or benefits that you think make the company you have nominated worthy of a Best Places to Work trophy?
1. Get to use your skills as an artist
2. Get to make others feel better about themselves or their appearance
3. Feel like you're part of a family, not just work
Anything else you'd like to mention about this company, its' leadership, etc?
Golden Eagle Tattoos is an inclusive safe place for anyone whether it is work or as a client. None of the artists or piercer allow any negativity in the shop. They are all leaders in their own way and all give back to the community using their talents.