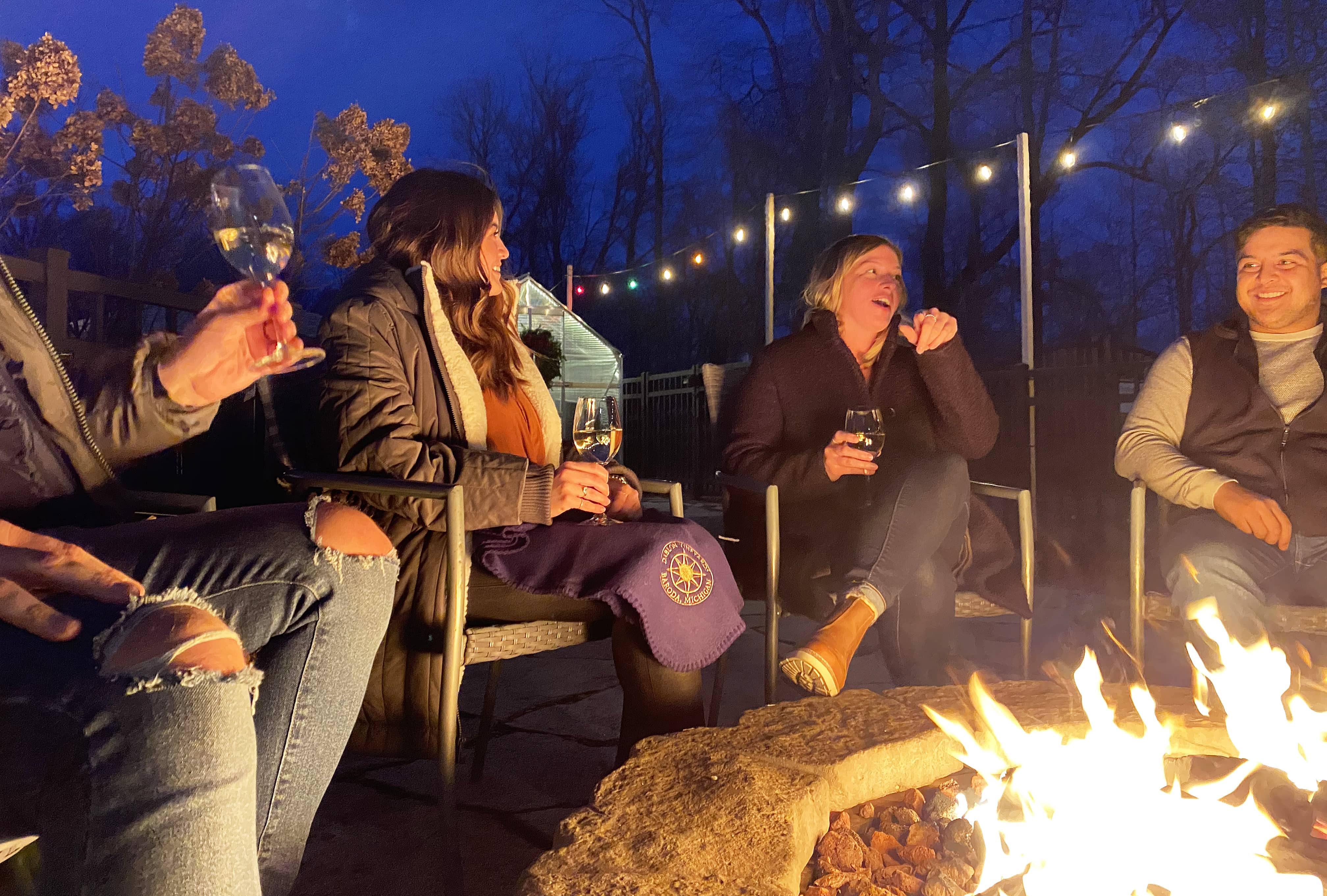 We live in Michigan and a big part of Michigan's winter weather is heading off on an adventure that can make memories to last a lifetime. As a huge thanks to their fans, the crew at Dablon Vineyards on Shawnee Road in Baroda has transformed their Outdoor Patio into a Winter Wonderland with lighting, firepits, igloos, and even a heated Outdoor Wine Bar, ready to welcome you.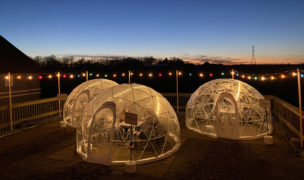 Dablon owner and operator Bill Schopf says, "Our customers have been tremendous supporters of Dablon during a challenging year and we want to offer them a protected outdoor haven where they can enjoy their family and the fellowship of our community."
The resulting transformation of the Dablon Outdoor Patio has resulted in that space now being equipped with five Igloos, three Greenhouses, and an Outdoor Wine Bar, all of which are heated.
Dablon is offering 90-minute reservations for Igloos and Greenhouses throughout each day. You are encouraged to reserve your Igloo or Greenhouse in advance to guarantee a space is available. The cost of the reservation will be applied to your wine purchase. To make a reservation, simply visit online at http://www.dablon.com. The reservation pricing is listed in the chart below:
| | | | |
| --- | --- | --- | --- |
| | Monday – Thursday | Friday – Sunday | Capacity |
| Igloo | $30 | $60 | 6 Guests |
| Greenhouse | $25 | $50 | 4 Guests |
To ensure the safety of Dablon customers, each space is cleaned, sanitized, and opened for airflow for a ½ hour between each use.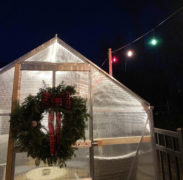 You can find Dablon Vineyards Winery & Tasting Room at 111 W. Shawnee Road in Baroda.