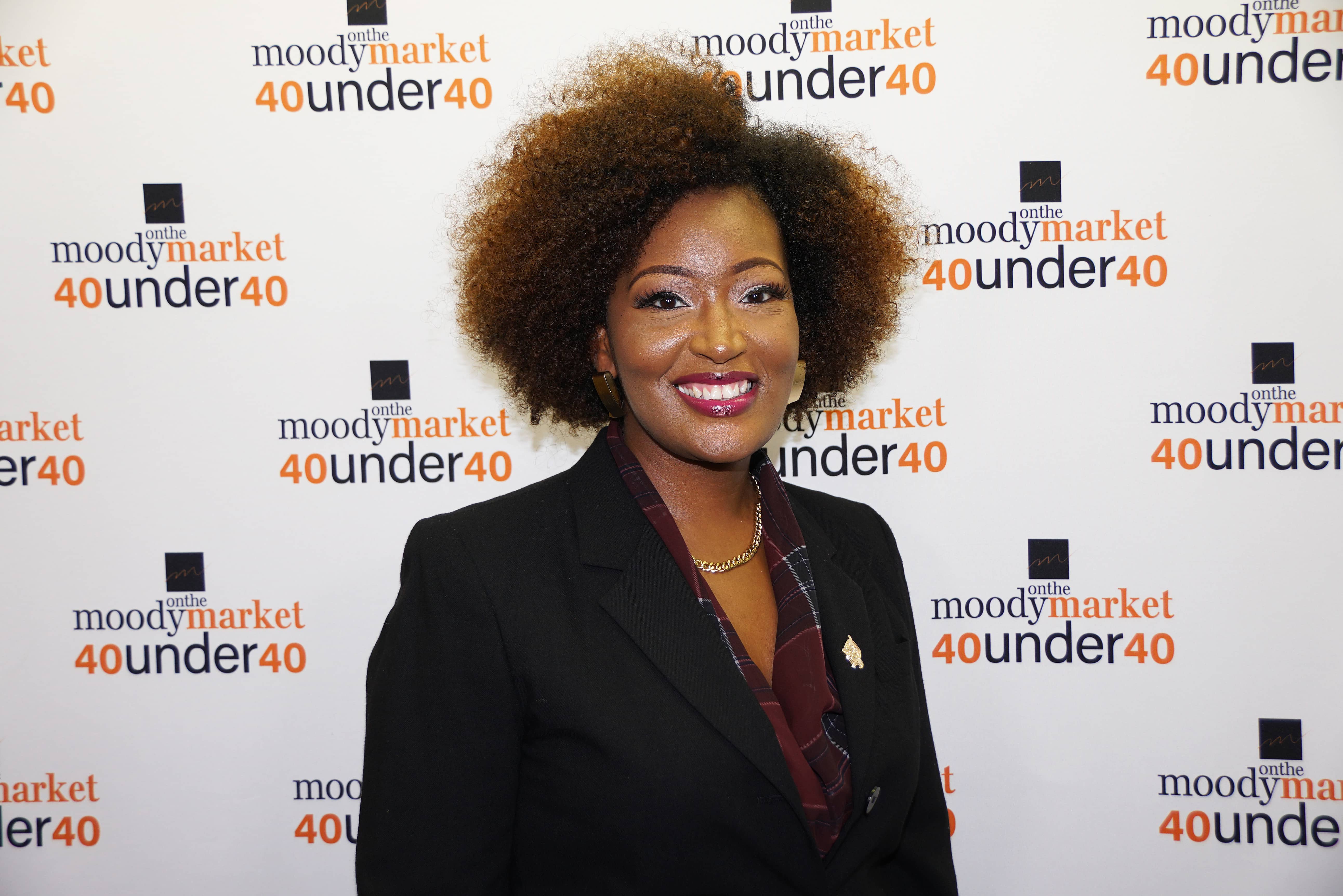 Name
Dashuna M. Robinson
Company/Organization
Benton Harbor Area Schools/ Michigan Department of Health and Human Services
What Does Your Company/Organization Do?
Benton Harbor Area Schools works to educate and empower students and the Benton Harbor community. The Michigan Department of Health and Human Services provides government assistance and supportive services to Berrien County families in need.
Age
35
Accomplishments
President and former Secretary of the Board of Education for Benton Harbor Area Schools
Wayne State University School of Social Work -Social Workers Changing the Future feature
Berrien Community Foundation Women's Giving Circle Member
Western Michigan University Alumni Bronco shout out and WMU Spring/ Summer 2020 Classnotes feature
Trustee for Michigan's Sixth Congressional District Democrats
Benton Harbor High School Black History Month Alumni Highlight
Event Planning and Facilitation: International Natural Hair Meet-Up Day, The Queen Room Empowerment Brunch, The Queen Room Trailblazers series, and Power and Politics featuring Lt. Governor Garlin Gilchrist.
Delta Sigma Theta Sorority, Inc. membership
1st Runner up to Miss Benton Harbor 2003
What else do you hope to accomplish by the age of 40?
I will have impacted the laws and policies that govern service provision within my community and state.
Education
I am a proud graduate of Benton Harbor High School and Western Michigan University. I have a Bachelor of Arts and I am pursuing a Masters in Social Work.
Residence
I am a proud resident of Benton Harbor, MI.
Where were you born?
I was born in St. Joseph, MI.
What was your first job?
My very first job was working as a Sales Associate at The Shoe Department.
Best advice you ever got?
If you are always the most educated and knowledgeable person in the room, you are in the wrong room. Always seek opportunities that encourage and support personal growth.
Who inspires you most?
My grandparents Walter and Ressie Broyles. They are the epitome of the American Dream; having relocated from Hughes, Arkansas to Benton Harbor, MI during the Great Migration, worked to purchase a home and provided educational opportunities to their descendants, ultimately supporting me in becoming a first-generation college student.
That one thing about you we'd be most surprised to learn.
The most surprising thing to learn about me is that I am an introvert. I tend to avoid the spotlight, but my leadership interests and abilities always place me front and center. I have decided to allow my light to shine.
What do you love to do in your downtime?
I enjoy spending time with my family, husband Dontrel Robinson and children Faith and Tiger Robinson.
What book are you reading now?
I am currently reading The 48 Laws of Power by Robert Greene
Volunteer activity you love the most.
I love working to empower women and families and find various volunteer opportunities to do so.
What motivates you to give back to your community?
I am committed to the uplift of all disenfranchised populations and lead in spaces that seek to accomplish such; economically, educationally, and politically. As it relates to my village, I am my community. I love them as I love myself. When I service others, I am servicing myself.
What Superpower would you most love to have?
I would most love to have the power of discernment.
What has been the most eye-opening thing about the coronavirus pandemic for you, personally?
The resilience of the American people and the power of the unity, care and concern demonstrated by the majority of our citizens and elected officials, despite political controversies.
What does the honor of being named to the 40 Under 40 most mean to you?
This is an honor indeed, because I am simply trusting God's plan for my life and how He has promised it will be used to bless others. It's amazing to be acknowledged for my heart's passion. I am committed to making a meaningful impact on the lives of as many people as I can touch and pray that this recognition provides me with greater opportunities to do so. I am excited to stand amongst the other 39 leaders who are walking the same path and look forward to the amazing accomplishments that each of us achieve by 40 and beyond.