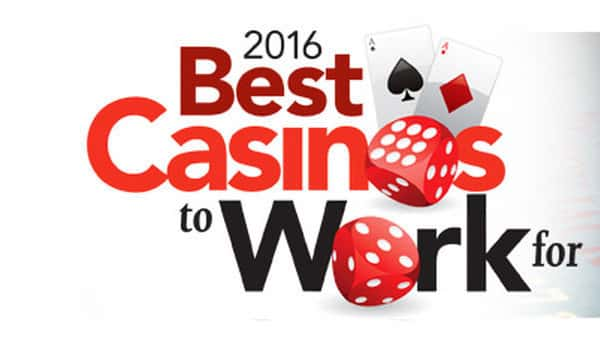 It's one thing when visitors, customers and the general public rates your company highly. It's something truly special when your employees put you at the top of the heap, and that's a great feeling today for the management team at Four Winds Casinos of New Buffalo, Hartford and Dowagiac, as they celebrate their rank among the Top Five Best Casinos to Work For in North America.
The award, delivered by the joint sponsorship of Casino Journal magazine and the Best Companies Group, is one of more than two dozen awards earned by the Four Winds Casino team for performance in 2015.
In the Best Casinos to Work For competition, employees at casinos all across the nation filled out a series of questionnaires and surveys to determine which gaming property was considered a top workplace environment. It's a special badge of pride for the Pokagon Band of Potawatomi Indians who own and operate the Four Winds properties in Michigan's Great Southwest.
Four Winds was recognized for offering a number of perks to its employees such as Quarterly Employee Appreciation Days, which includes a gift distribution, a special cafeteria menu, and cash prize raffles. Four Winds Casino also has a Quarterly Perfect Attendance Program that recognizes those employees who have achieved perfect attendance by awarding them an additional vacation day. Stress relievers at Four Winds Casinos also include an annual Halloween contest with cash prizes, jersey weekends during the football season, and a softball league.
Frank Freedman is Chief Operating Officer at Four Winds Casinos. He says today, "I want to thank employees at our three Four Winds Casinos locations for participating in this survey. We strive to provide a workplace that emphasizes quality and customer service while also rewarding exemplary employees." He adds, "This award and the 26 other awards we received in 2015 would not have been possible without the dedication and support of our management team and employees."
Four Winds New Buffalo was selected as the 9th best casino outside of Las Vegas by USA Today and the best casino of the region by the Times of Northwest Indiana. The Copper Rock Steakhouse also received Wine Spectator's Award of Excellence for the 8th consecutive year. Four Winds Casinos also won five first-place awards in Casino Player Magazine's 2015 Best Dining and Nightlife Awards in the Native Midwest category and three first-place awards in Casino Player Magazine's 2015 Best of Gaming Awards.