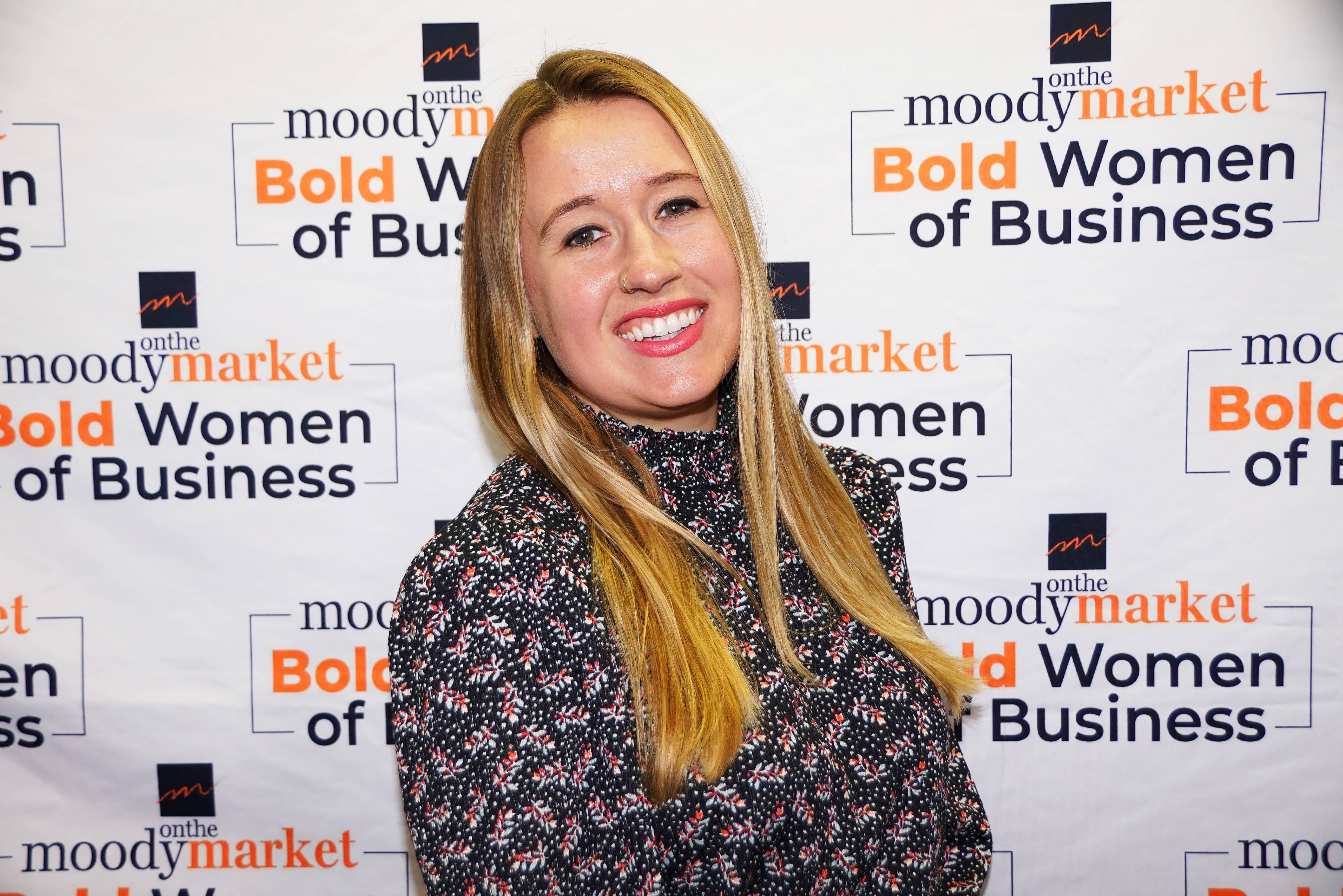 Talk about bold! According to her nominator, Gabrielle Engle helped turn the non-profit Mosaic CCDA "from a near-failed and very cash-poor entity" into a hope-filled, very promising community development association. However, the growth was anything but a cakewalk for her. She has essentially been considered the "boots on the ground" making things happen for Mosaic after bravely orchestrating a monumental move of the offices and resale store from Wall Street in downtown Benton Harbor to their new, more visible, site on M-139 while rallying 700 volunteers to help that extensive process. Along the way, she helped save 4,000 pounds of recycled items from the landfill while creating 10 new jobs in the resale social enterprise in the past year alone. Read the story of how Gabrielle walked in the shoes of many who had lost all hope or held to a bare thread of hope and believed in them, helping turn their lives around in her own bold new life of action.
Name
Gabrielle Engle
Where do you live?
Benton Harbor, MI
Company or Organization
Mosaic CCDA
What is your job or role there?
Chief Operating Officer
How do you think that Bold Women of Business demonstrate being bold?
Being a bold woman of business is demonstrated by having a resolute tenacity to keep showing up, to keep making room for others, and to keep on dreaming.
Bold women are often defined by a number of descriptors. Please choose from the following descriptors to produce the top three that you would say most exemplify your personality?
Risk Taker…Brave…Strong
Please provide an example of when you feel you were at your very best in taking action on the job or in your role.
Coming back on staff at Mosaic two years ago (like many non-profits during the first wave of Covid-19) we were forced to deal with the harsh reality that we would either need to innovate our mission or close our doors for good. After a plethora of conversations with community leaders it became clear that the mission of Mosaic was still very much alive in their hearts, too. So I, along with my brave team, set out to create a new structure for Mosaic's programs to thrive and to overhaul our flagship social enterprise for growth. Leading both non-profit organizational change and a major move and rehab of a small business during months of shutdown is not for the faint of heart. And yet, during those five months of intense project management, I saw over 700 volunteers engage in the mission of Mosaic— building reconciliatory bridges to empower those around us. I had strangers show up to our new location and write $15k and $30k checks while I was covered in dust and paint. Standing in a 30,000 sf building and dreaming on a $5k budget, we transformed an abandoned strip in our community to a beautiful store front that now resources over 50 people a month to overcome roadblocks like transportation, food insecurity, bill pay, water issues, housing, education, etc. I'm excited for the road ahead of us, we are just getting started.
What's the funniest thing that ever happened on your road to success?
Respondent skipped this question
Who most inspires your personal drive for success every day?
I am not the woman I am without the hundreds of women around me that have named my leadership and strength when I couldn't see it myself. I'm driven for success by the many women I know that have not had the privileges I've had in order to sit in the seats I do, therefore I am always looking for how I can make more room for them. Most importantly, I think of my young nieces often, and how I can make this world that much bigger for them so it might hold all of their intellect and leadership. I'm in this for the long game —for them.
What is your best advice to women in Southwest Michigan looking to succeed, as you have, in business?
Stay faithful to the little you know. My love of this community and desire to see more equitable resources and opportunities has held me here when jobs came and went. Oh, and — no one really knows what they are doing. Whether I've met with corporate executives or grassroots community leaders, we are all doing the best we can. So there is room for you to dream and fail and try again. Go for it!
What does your selection to the first ever Bold Women of Business from Moody on the Market mean to you?
I am honored that my work and efforts have been acknowledged and am humbled it has inspired even one more person in this community to make a difference. I've been the first in my family to do many things —overcoming the many barriers that I help others overcome today. I count it all joy, that I get to do this work and that it's within a community like ours.