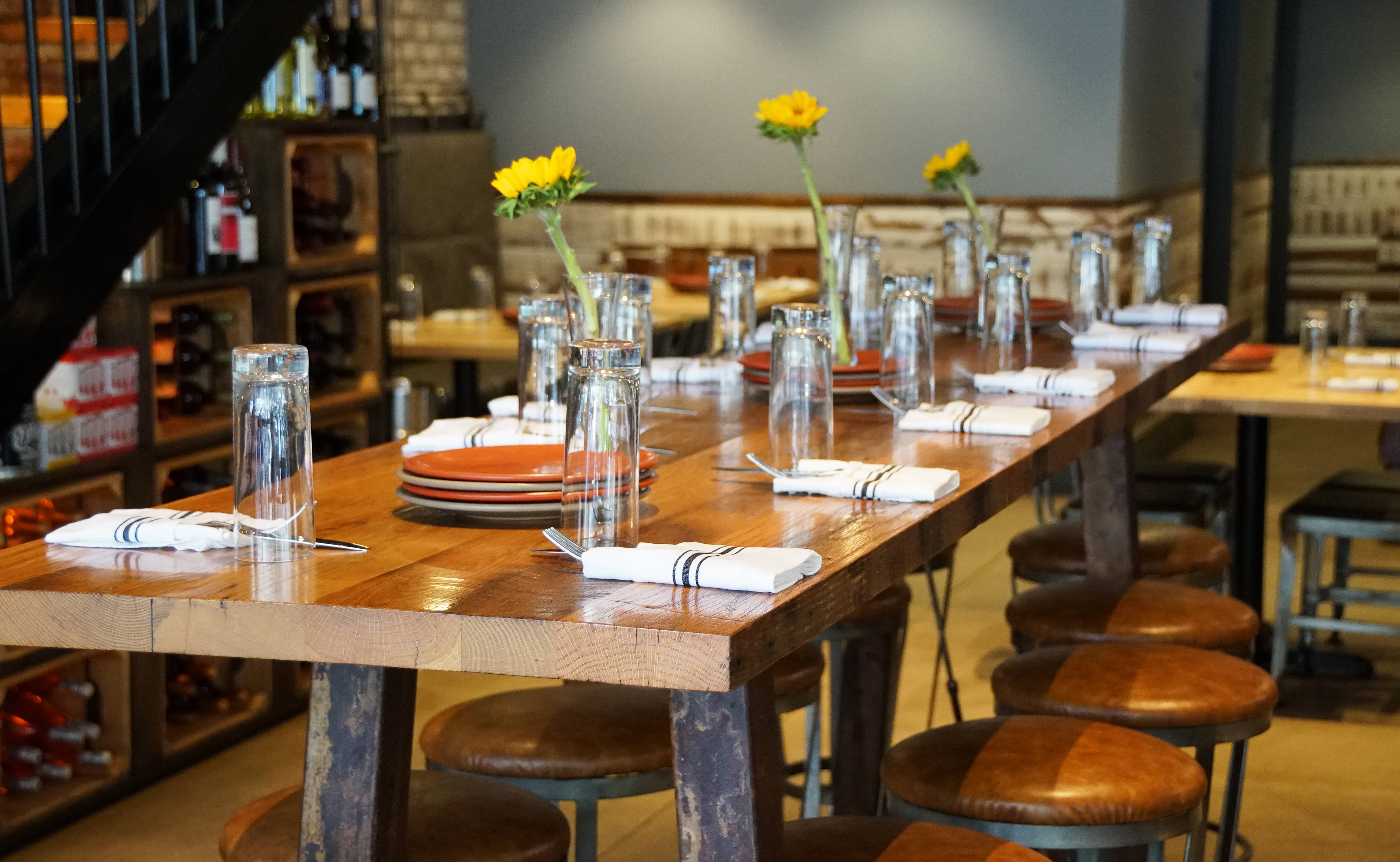 If you are among the many businesses, especially in the hospitality industry, who saw that Gov. Whitmer was holding her second press conference this week today and figured she would have something to say about the three-week closure of dine-in operations and other activities, she didn't until the Q&A portion of the event. The vast majority of her session today was regarding the state's Racial Disparities Task Force interim report as seen in an earlier report here on Moody on the Market.
When reporters queried about the possibility of either an end to the shut down or a possible extension, she still offered nothing concrete as yet, but called it "sadly possible," telling reporters, "At this juncture, everyone has to know that of course we are looking at the data every single day and trying to make decisions with the best information that we have." She added, "We also know that there is a concerning amount of activity that happened around Thanksgiving that will make this month and possibly next month with the advent of Christmas, potentially spreading events, sadly. That's why we're really encouraging people to take this seriously right now. As we look at the data, we're going to continue to look at the percent of tests that come back positive. We're continuing to work very closely with our health systems and the leadership there so that we know really how serious the impact has been on our ability to meet the health needs of people across the state. If you're looking at some of the most recent reporting you know that every health system in the state has seen growth in their hospitalizations, from where we were just a month ago, and that is very concerning for everyone in the community. As we get a few more days of information we'll be in a much stronger position to really assess if there are some things that maybe are safer to do, but if we have to make some extensions of the current pause in some way, that is sadly possible because of the just sheer volume of COVID."
Meanwhile, she talked about ways to mitigate the damage to businesses who have been sidelined, but saying, "We are continuing to pursue ways to help businesses that are a part of this pause, because of the nature of them, such as indoor, multiple households, activities that require taking a mask off like eating. It is my hope that we get this federal stimulus, and there are also efforts being done here in Lansing in hopes that we can get $100-million to help some of these businesses and unemployed workers as well as build up our apparatus to distribute vaccines." She adds, "There are other things that we are looking to see how we can alleviate the burden on these businesses, including encouraging the public to get take-out to support your local restaurant, buy gift certificates for the holiday if you're looking for gifts and want to support your local restaurant, we want to keep them afloat. While we know that congregating in enclosed spaces with multiple households is inherently dangerous we're going to doing everything we can to help them get through this tough time."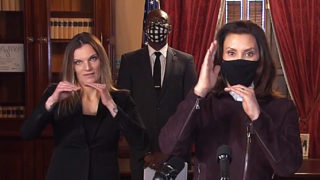 Lansing Reporter Tim Skubick followed up saying, "To be frank with the people of Michigan, wouldn't it take an incredible turnaround in these numbers for you to lift the restrictions on December the 8th…fair statement?" The governor replied, "Well Tim, really the early numbers look as though we're seeing a little bit of leveling, that's a good thing, we're on this very dramatic upward trajectory and leveling – thinking about how many beds we're using if we can level that curve, and ultimately we need to bring it down. When you look at what's happening in states all around us and you look at countries that are further ahead in this second wave, you know that actions like these have helped to bring those numbers down and that's what we're hoping for. The bottom line really is, do the masses, the people, do their part, because it comes down to individuals, all of us, doing our part and taking this seriously. We said 8 or 9 months ago that if everyone could just stay in place for three weeks this virus would be gone, and that's why here we are 8 months later with over 9,000 people having lost their lives to this virus — the equivalent of a September 11th event just yesterday — with the number of lives lost in America just yesterday. If we could all do our part right now and take this incredibly seriously, three weeks from now life would look very different. So we really are urging people to not travel for Christmas, to start to figure out how do you Zoom to stay close. How do you drop off meals so you don't combine households in enclosed settings. How can we get through this Christmas season, so next year we can do what we love to do and congregate together, but right now is a really critical time. There is a great deal of hope. I'm so inspired by the work that has happened around vaccines. It's amazing, and it's a reality that we will all benefit from in the coming months. But right now is a really dangerous moment."
So, no defined plan as yet. Stay tuned.