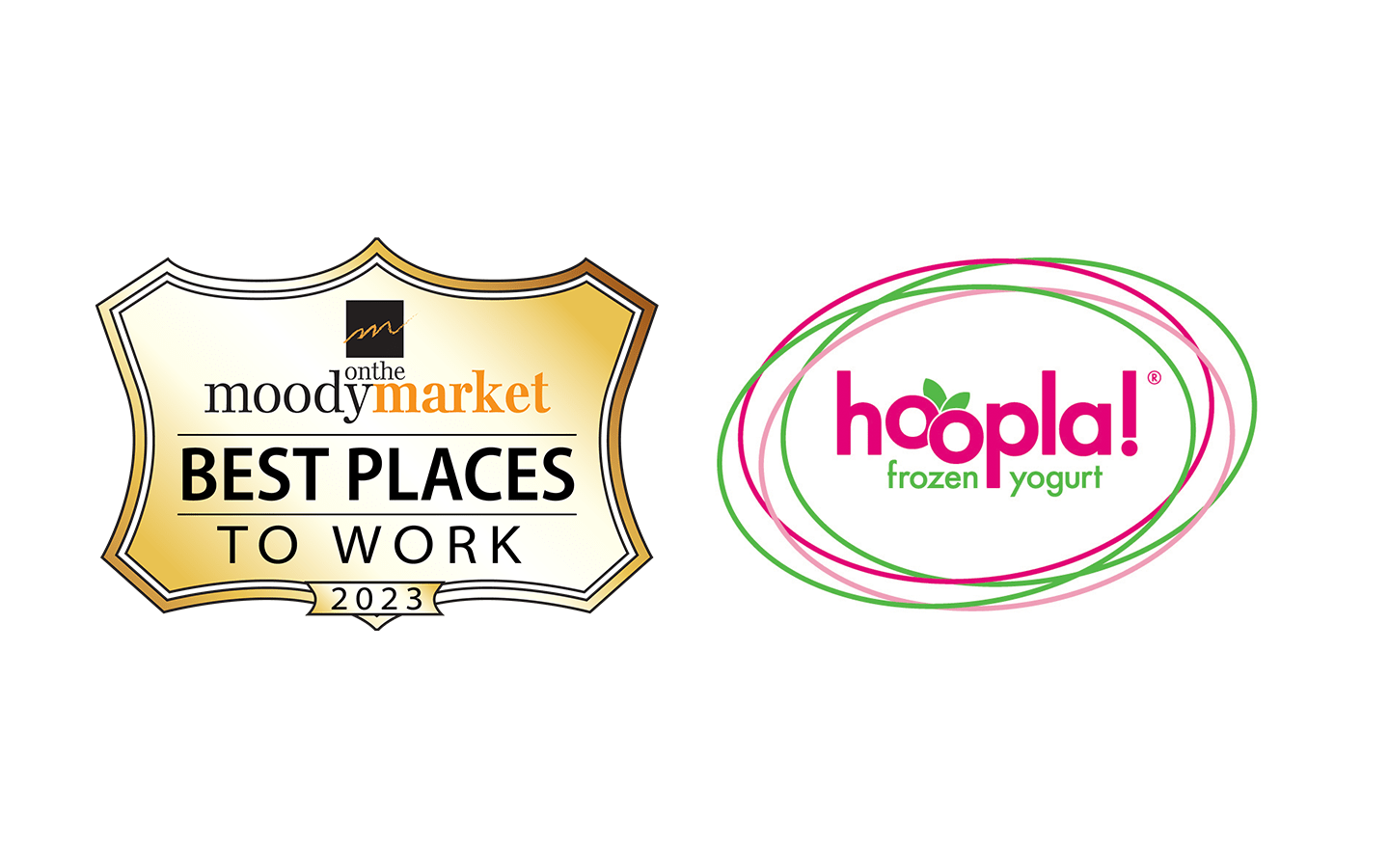 What is the name of the business you are nominating? 
Hoopla Frozen Yogurt
Who are the owner(s) and/or principals in this company?
Susie and Greg Collins, Joyce Lunsford, and Greg Molter
Business Contact Information
3260 Niles Road
St. Joseph, MI 49085
How many people work at the company you are nominating?
20
Tell us the story behind the nominated company. What does it do, and what sets them apart from other companies in the region?
Hoopla is a family-friendly small business that hires all local students from the area. The staff has grown to become more than just colleagues, but friends and family. The Hoopla staff has a close bond and has grown to create an amazing chemistry with each other. Being not only the owners daughter, but an employee for over 3 years there, I think I have every right to claim that Hoopla is hands down the best place to work. The owner Susie Collins is the sweetest and most bubbly person you will ever meet. I have yet to hear a single person that doesn't absolutely love her when they walk in. She creates individual relationships with each and every one of her staff members, and treats them as children of her own. She is the most flexible and understanding boss anyone could ask for. She understands that high school and college students are busy with academics and sports, yet she is able to accommodate everyone's individual schedules to make everyone happy. Hoopla is not just any company, it is a family-oriented local business that accommodates everyone needs and wants, like no other. I don't think that any job could get better than this!
In your own words, why do you think this company deserves to be declared to be one of the 20 Best Places to Work in Michigan's Great Southwest?
I think that Hoopla Frozen yogurt deserves to be one the the 20 Best Places to Work in Michigan's Great Southwest, because the owner/manager is the most understanding and accommodating boss that anyone could ask for. Not a single week goes by that any employee is upset about their schedule or hours, because they are able to request the hours that work best for them based on their extracurriculars. The owner having 3 children of her own, and being a local family, is always in the loop of the activities going on for students, so she is able to plan her staffing ahead to accommodate the upcoming events for teens, such as sports games, school-related events, etc. I have worked there for over 3 years, and I couldn't ask for a better job as a high school student. I have met many new people, and made tons of new friends throughout the years.
What makes workers proud to say they work there, and keeps them a part of the team?
The workers all love their boss, Susie Collins, and how understanding and amazing she is. I think the main thing that keeps each staff member a part of the team for so long is how they feel like they are going to hang out with friends rather than going to work. Hoopla feels like a second family to many employees and people love the community that is created for them.
Let's pretend you're writing a review for Google or Indeed. Give us your best recommendation for the nominated company that would make the rest of us wish we worked there, too.
Hoopla Frozen Yogurt is hands down the best frozen yogurt shop I have ever been to. The customer service is top tier and it is always very clean and put together. The atmosphere is unmatched, and it is obvious that it is a well-managed business. There is over 50 toppings and 20 flavors that rotate frequently, to accommodate everyone's different preferences. The staff is always very personable and outgoing, which is always a great surprise!
What three key words best describe why this company is a Best Places to Work caliber company?
1. Family
2. Flexible
3. Fun
As a Best Places to Work company "Super Hero," what are the two most magical "Super Powers" this company seems to have on a day-to-day basis? (i.e., Ability to read minds, fly, invisibility, etc) And why?
– Fly- Each shift flies by when your having fun with your friends/colleagues while at work.
– Indestructibility- This job helps its employees learn necessary skills for their future careers and will make them indestructible to whatever is thrown at them in the future.
Tell us about the leadership of the nominated company and what they do in order to:
A] Keep spirits and motivation high? Whenever the shop is slow, the owner, Susie Collins is always tracking sales to make sure that we stay entertained with different tasks, so we're never bored.
B] Keep innovation and fresh ideas advancing? The owners are always looking for new ways to expand and roll out new product to keep things exciting. There are new flavors and toppings frequently so customers will never get bored.
C] Keep communications open? Hoopla uses nearly every form of social media, almost everyday to market the business and keep in contact with customers. All staff members are trained on proper social skills to communicate with customers and accommodate their needs in person as well.
Explain a specific "wow!" moment in this company's history that is virtually "Hall of Fame" or "Best Practices" worthy, as an example to other companies in the region.
The most amazing aspect of Hoopla is how generous the owners are with their time and money. Hoopla donates hundreds of gift certificates and product, and does many give back nights for local groups in the community such as schools, clubs, charities, sports teams, etc. I think it is easy to say that Hoopla would help anyone in need, expecting nothing in return.
Best Places to Work have a reputation for not only working hard, but also for playing hard. 
A] How does the nominated company honor or reward success? The owner and manager, Susie Collins is constantly communicating to her employees, letting them know how appreciative she is of everyone, and what an amazing job they do. She never forgets to recognize her employees greatness, and won't her appreciation towards them go unknown.
B] How does the nominated company socialize as a team? Hoopla communicates mainly through text messages and phone calls with each other. The owner sends out daily reminders of important things to remember, and weekly updates on everything going on so no staff member is left out.
C] How does the nominated company get involved in community events? Hoopla is very involved in the local community in many ways. We participate in many giveback nights, donations for a good cause, and sponsorships of individuals and organizations to help support the local schools and individuals in the community.
D] How does the nominated company celebrate life? I think it's safe to say that just by walking into Hoopla, there's no chance you can be unhappy. Every person seems to walk out happy with there treats and experience, because after all they are surrounded by happiness, candy and frozen yogurt. What better could you ask for?!
What one thing is special about your nominated company that most people in the community have no idea actually happens there, but should be shouted from the rooftops because it's that cool?
One special thing that Hoopla has that most people don't know about is the generosity of the business. The owners gives back to the community in a plethora of ways that many people never even see. Hoopla helps people behind the scenes all the time, expecting nothing in return.
Give us three employee perks or benefits that you think make the company you have nominated worthy of a Best Places to Work trophy?
1. Friendships
2. Flexibility
3. Delicious
Anything else you'd like to mention about this company, its' leadership, etc?
By the owner, Susie Collins mainly hiring high school students, this job develops necessary life and work ethic skills at a young age, paving the way for a successful future for the young employees. This job creates a close community and develops a natural strong bond between its employees. It is without a doubt the most easy going, fun, and flexible job any high school student or teen could ever ask for!