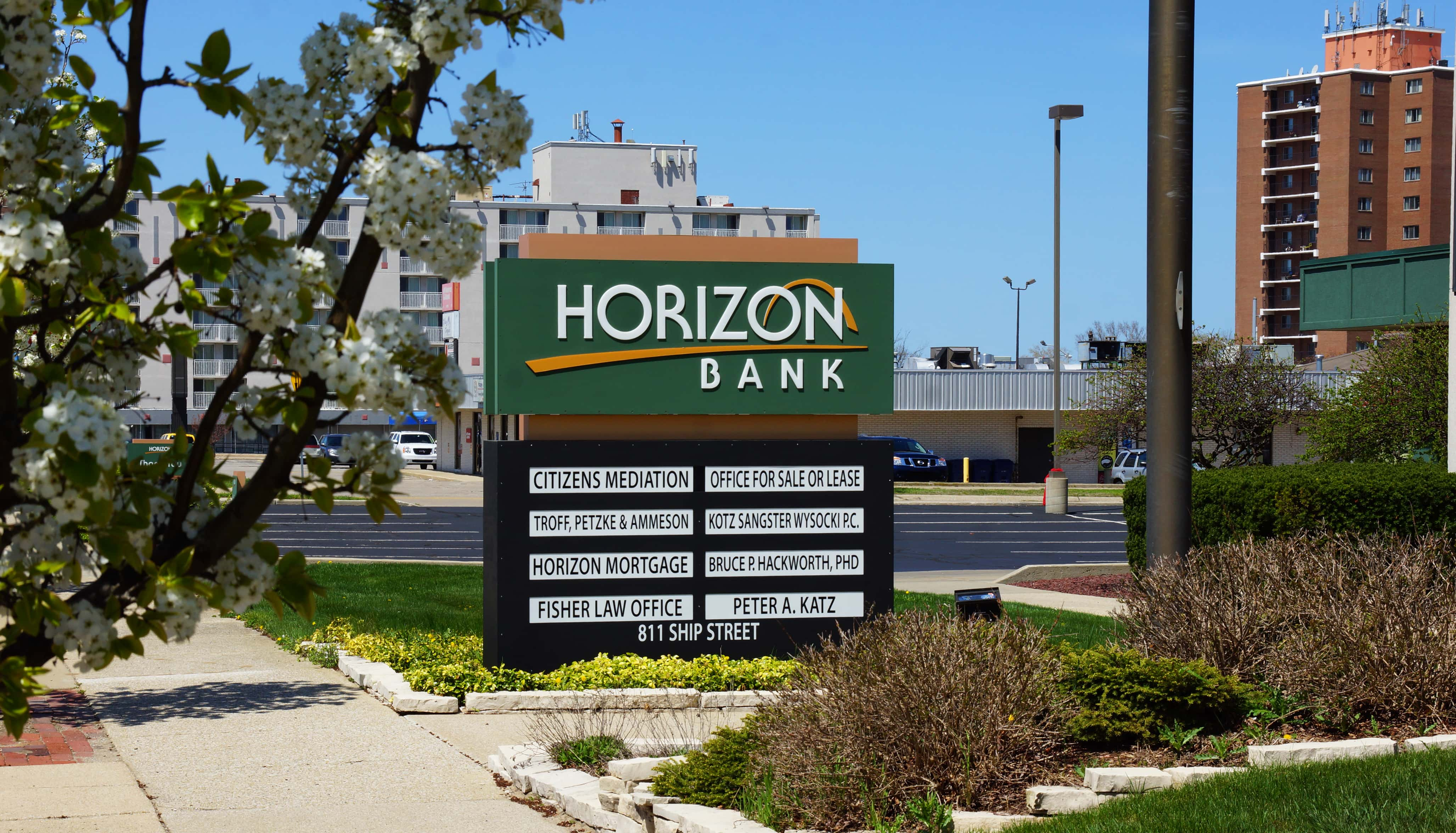 Horizon Bank, headquarterd in Michigan City, with offices in Berrien County says that it's doing well, in its 2nd Quarter report to shareholders.  Earnings per share were $0.50 cents, up from $0.33 a year ago.   Cash dividends paid were up 8.3%.
Horizon management is pleased with the results:
"Horizon achieved strong earnings in the second quarter, along with increased non–interest income, stable net interest income, lower deposit costs and strong asset quality metrics," Chairman and CEO Craig M. Dwight said. "With an improving commercial lending pipeline, and ample liquidity and capital, Horizon is very well positioned for loan growth more in line with historic levels in a recovering economy. We also continue to focus on disciplined management of our highly efficient operations and initiated plans to consolidate 10 locations this summer, reassigning employees to other open positions and investing savings into digital capabilities and opportunities in our growing Indiana and Michigan markets. We also announced the acquisition of 14 Michigan branches to extend our low–cost deposit franchise in a financially and strategically attractive transaction that is on schedule for completion during the third quarter."
Horizon said net income grew to a record $22.2 million, up 8.6% from the linked quarter and 51.5% from the year–ago period. Diluted earnings per share ("EPS") of $0.50 includes the $0.01 after–tax impact of expenses associated with Horizon's agreement to acquire 14 TCF National Bank branches, approximately $976 million in deposits and approximately $278 million in loans in a financially and strategically attractive extension of Horizon's low–cost deposit franchise in Michigan, announced in the quarter. EPS was $0.46 for the first quarter of 2021 and $0.33 for the second quarter of 2020.
While Horizon grew in Michigan with the acquisition of TCF branches, it did some belt-tightening, too, mostly in Indiana:
"As part of the Company's annual branch performance review and a third–party analysis of the Bank's retail network, Horizon's Board of Directors approved the permanent closure of nine Indiana branch locations and one in Michigan to occur on August 27, 2021."