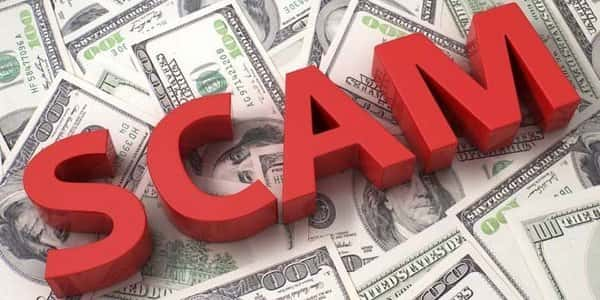 Did you ever think to yourself, if these crooks would work even half this hard at a real job they could make plenty of money to earn a comfortable living? Once again, the scam artists of the region are emerging from the woodwork hoping to simply take your money rather than earn some of their own. Indiana Michigan Power (I&M) has again received reports of a scam involving calls claiming an I&M customer faces immediate disconnection due to an overdue bill.
By now, one would hope that people realize two key things that derail every attempted scam:
Indiana Michigan Power employees NEVER call customers demanding immediate payment for anything...
Indiana Michigan Power employees NEVER disconnect service without prior, written, warning...
Utility officials say that the scam generally involves a call from someone falsely claiming to be from I&M. The callers demand immediate payment for a bill that is supposedly overdue and threaten disconnection within a short time frame.
Additionally, the scam callers often instruct the customer to buy a debit card and call a specified number to provide the debit card number. Scammers sometimes seek personal credit card or banking information from customers. Those are not now, and never have been, methods used by I&M or any other utility dealing with delinquent customers or any other customer for that matter.
The utility is asking anyone who is receiving such calls to simply hang up on the caller and then call the Indiana Michigan Power Company Customer Operations Center at 800-311-4634 to report the scam. These scams have targeted customers of a number of utility companies throughout the United States, not just the team at I&M.
As a customer, you can instantly learn the status of your bill by simply calling the Customer Operations Center or by using I&M's mobile application, available for download from iTunes for Apple devices or Google for Android devices.
Don't put up with scam artists. Hang up on them and call your utility to report what they are trying to get you do. If everyone would simply hang up, the scam would easily fade away because it would never net the thieves anything and they would give up and move on to some other crooked way to get your money.