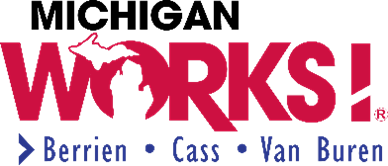 Those who face some challenges in routine job placement have a Resource and Job Fair designed for them November 17 in Benton Harbor.
Michigan Works! Berrien, Cass, Van Buren, along with community partners and employers, is excited to bring a resource and job fair to southwest Michigan residents looking for career, education, and training opportunities.
The Resource and Job Fair event will bring employers, educators, and social service organizations together for a day of exploration. The November 17 event will take place from 2-7 pm at the Ebenezer Baptist Church in Benton Harbor, located at 214 E. Britain Avenue.
"We are excited to bring this event to life with our partners at New Bethel Baptist Church, the Berrien County Prosecutor's office, and others. We strongly believe that we couldn't have picked a more important time for an event like this," said Lily Brewer, Executive Director of Michigan Works! Berrien, Cass, Van Buren. "We're here to help individuals in southwest Michigan get back to work, get individuals enrolled in training, connect them to education, and knock down any barriers that stand in their way and this event will do all of that at one time."
The event will have a variety of resources available including training, education and adult education services, barrier removal, and assistance with clearing criminal backgrounds. In addition, individuals are encouraged to arrive interview ready with a resume in hand, with the potential to be hired on the spot by local employers.
"Our office has been reaching out with information on expungements, and we are finding a number of residents who want additional services like job training and help making connections with employers.  We believe this event can help address those issues and more.  It will make us a stronger and safer community," said Berrien County Prosecutor Steve Pierangeli.
"We have a number of people in the community looking for services like help in clearing criminal records, or assistance with transportation and childcare to get a job, and this event will help all of us come together in one place to share opportunities.  We hope this is the first of several events like this," said Reverend Maurice McAfee of the Bethel Baptist Church in Benton Harbor.
Participating individuals do not need to register their attendance. Parking is available at the church and there is also side street parking.. Masks are required and will be provided.
Employers looking to have a table at the expo at no cost should contact Berrien County Business Account Manager Paul Brohman at BrohmanP@miworks.org. Cass and Van Buren County Businesses are encouraged to reach out to Director of Business Solutions and Innovation, Mark O'Reilly at  OreillyM@miworks.org. For more information or general questions, visit www.miworks.org. Individuals can also call or text DiAndre at (269) 210-3880.
Michigan Works! of Berrien, Cass, Van specializes in educating, training, and employing individuals of all ages. We work with local businesses to find out what keeps them up at night and help them tackle the most pressing challenges they may face, including attracting and retaining talent. For more information, visit www.miworks.org