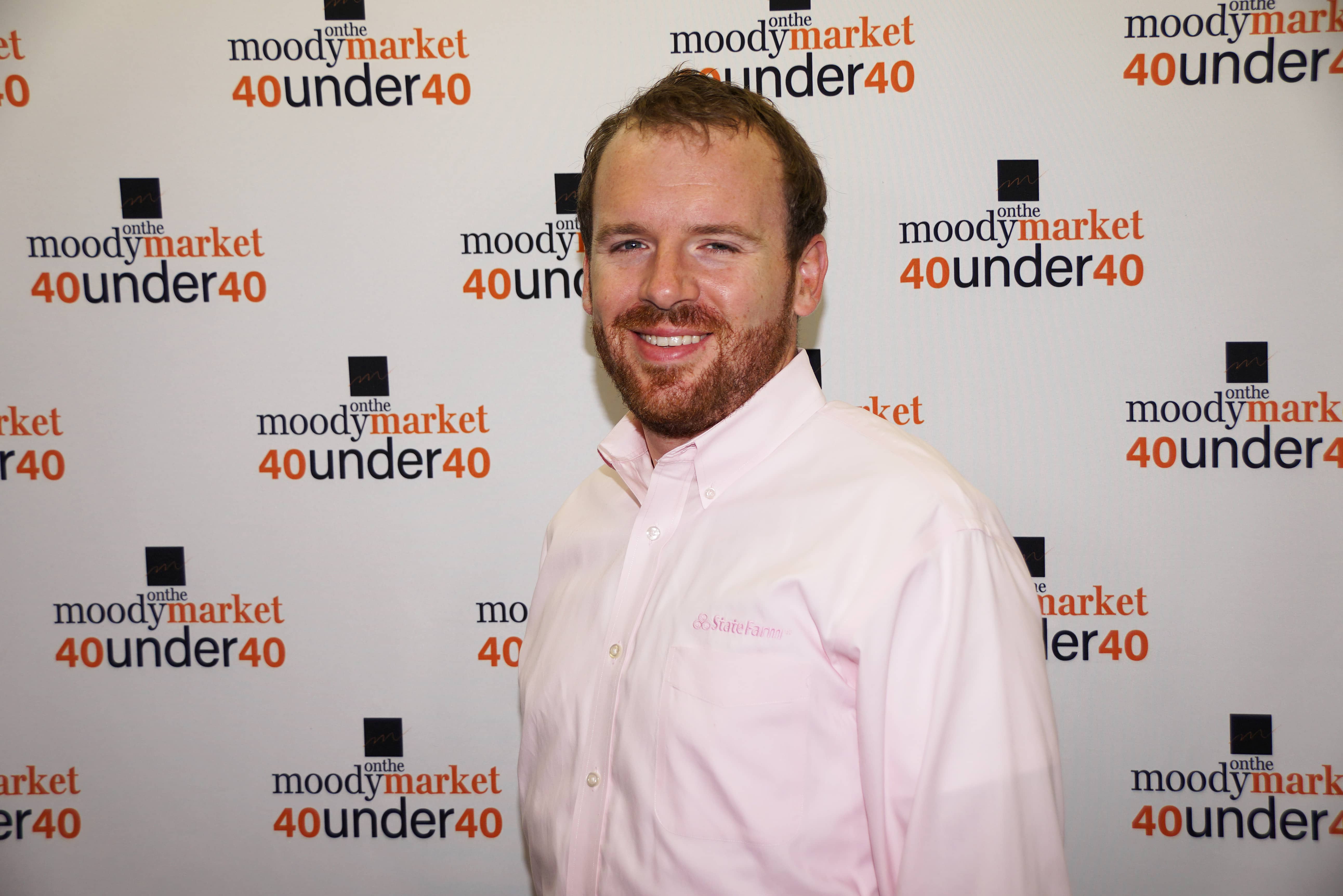 Name
Jonah McDonough
Company/Organization
Jonah McDonough State Farm
What Does Your Company/Organization Do?
We protect people from what goes wrong, so they can invest in what goes right!
Age
36
Accomplishments
We started our insurance agency 5.5 years ago with zero customers, and now it's a thriving business in our community. I love that people trust us to protect what matters most to them, and I'm super proud to be able to provide employment to a stellar team.
I'm also super proud of the journey my family has taken. We hit some bumps in the road years ago and am just super thankful for where we are now.
What else do you hope to accomplish by the age of 40?
I have a few other business ideas that I'd like to get off the ground. If I can get one launched by the time I'm 40, I'd be thrilled.
I also have a few book ideas that I'd like to write. I'd like to have one published by then.
I promised my son that we'd get an old Volkswagen bus in the next few years and go on an epic adventure just the two of us. I intend to keep that promise. 🙂
Education
Bachelors from Anderson University (Family Science & Entrepreneurship)
Residence
Stevensville
Where were you born?
Wheaton, Illinois, but I spent most of my growing-up years in Seymour, Indiana.
What was your first job?
Dough boy for Day's Family Pizza in Seymour, Indiana. Their cheesy breadsticks were legit.
Best advice you ever got?
"Ne oublie" is a Gaelic phrase the means "Don't forget."
Don't forget where you come from.
Don't forget how far you've come.
Don't forget that it's all part of the journey.
Who inspires you most?
My wife Sara homeschools our 3 kids, navigates the extra medical appointments for our oldest who has some extra needs, and has turned our house into a home that is full of warmth and love. She's amazing. 🙂
That one thing about you we'd be most surprised to learn.
I was formerly the mascot (Swoop) for the South Bend Cubs. It was…sweaty (and lots of fun!).
What do you love to do in your downtime?
I love playing board games with my wife. She's a tough opponent! Some of our favorites are Catan, Azul, and Wingspan.
We also love taking our family to one of the many awesome beaches in our community.
What book are you reading now?
"Long Walk to Freedom" by Nelson Mandela & "Harry Potter and the Goblet of Fire" by JK Rowling
Volunteer activity you love the most.
We've done a few things now where we have surprised people in our community by bringing them treats from local businesses. It's been a super fun way to give back to our community and lift people's spirits. Plus purchasing the treats from a local business is a major bonus too.
What motivates you to give back to your community?
The relationship between a community and a business should be symbiotic. You trust us to protect your assets and income. We do that really well, but we know there are a lot of great companies you could choose to do that with. So we give back to our community to say "Thanks for choosing us."
And plus, it's just really fun to give back.
What Superpower would you most love to have?
Shape shifting would be pretty sweet. Who wouldn't want to turn into something like a salt shaker?
What has been the most eye-opening thing about the coronavirus pandemic for you, personally?
It's so easy for us to demonize each other. We need better forums and spaces to have actual conversations with each other.
And our nurses and teachers need some major raises.
What does the honor of being named to the 40 Under 40 most mean to you?
We have some phenomenal people in our community (below and above 40).
We've worked hard to create a business that you love insuring with and working at. Thank you for the recognition with this honor. It's a great encouragement to keep running hard!