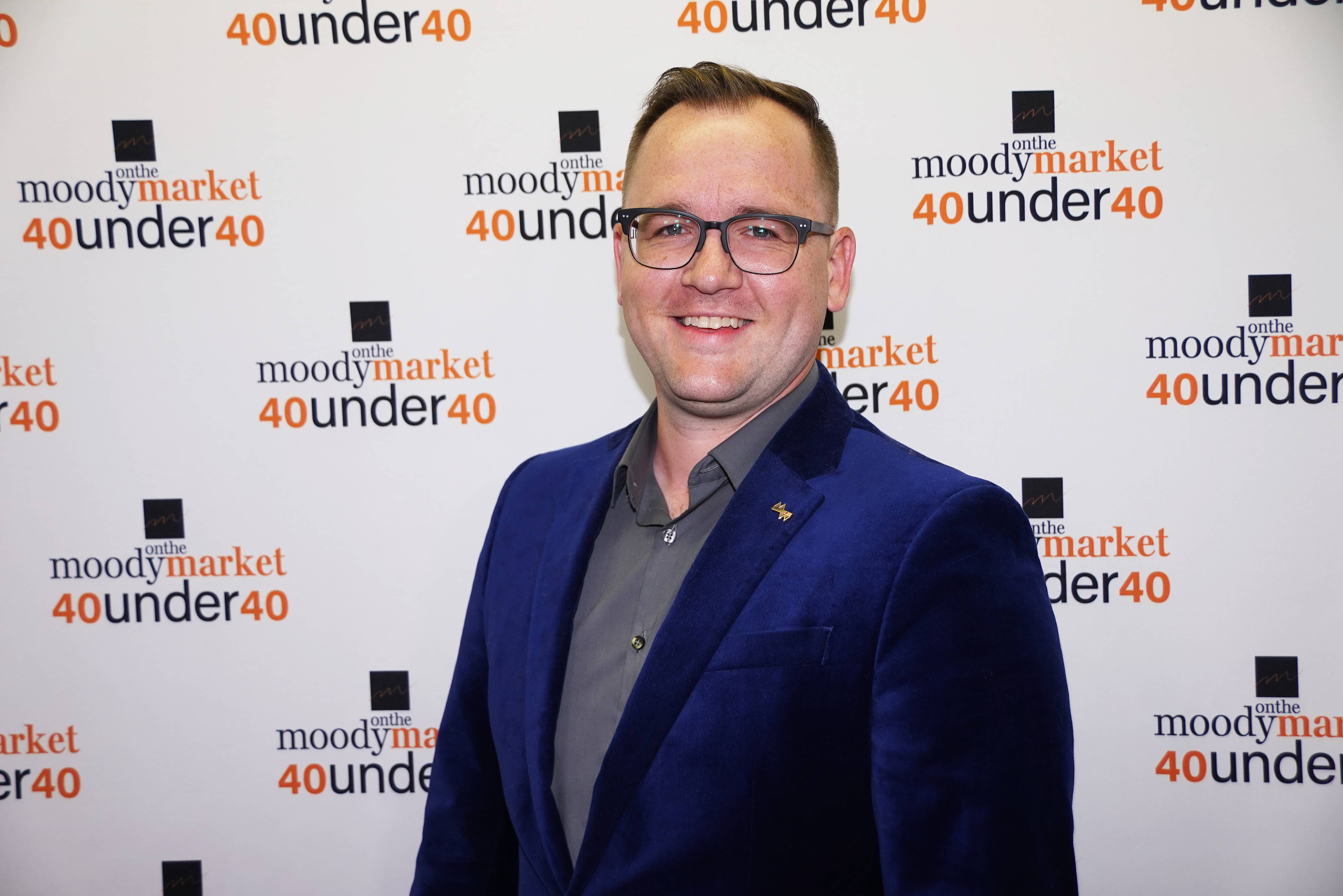 Name
Jonny Reinhardt
Company/Organization
Mid-West Family
What Does Your Company/Organization Do?
We serve the community and help businesses grow by informing our audiences through our network of radio stations, websites, social media and events. We create engaging content for Southwest Michigan and beyond!
Age
34
Accomplishments
I have been an integral part of setting fundraising records for organizations like the SMCAA as well as St. Jude Children's Research Hospital, as well as helping boost area animal adoptions through the Furry Friends Friday program. Helped create the annual Flushing Out Cancer fundraising event that raises money for Susan G. Komen and most recently Berrien County Cancer Service. Every March I read books to area elementary schools during Reading Month. Volunteer as emcee for the YMCA, CASA of SWMI, as well as Lory's Place.
What else do you hope to accomplish by the age of 40?
I just want to continue to do what I can to make my community better! I'd also like to start and grow a foundation that supports the arts in our schools. I love theatre, art and music and every child should have a chance to be exposed to the arts.
Education
Southwestern Michigan College, Associates Degree in Theatre Technology
Residence
Niles, MI
Where were you born?
Berrien Center, MI
What was your first job?
When I was little my family owned an auto repair shop and my brothers and I would clean the shop every Saturday. My first "real" job was 2 days after graduating high school at Mid-West Family as the stunt boy on Rock 107 WIRX and I have been on the radio ever since!
Best advice you ever got?
Just be YOU. Be honest and be true to yourself. That is the person that people should know.
Who inspires you most?
I am inspired by anyone that steps up to better their community instead of saying something should happen, they are the ones that are making it happen! Also my partner Jocelyne is my biggest fan and champion.
That one thing about you we'd be most surprised to learn.
I used to be shy and introverted. I still am sometimes, but I learned that getting out of your shell and taking risks make us stronger.
What do you love to do in your downtime?
I love to spend time with my lovely partner Jocelyne and our dog Plinko! I also love to sing with Chorllenium, which is a semi-professional choir of performers and music educators. I also enjoy acting in community theatre productions.
What book are you reading now?
I am currently reading The Pleasure of My Company by Steve Martin. I am also reading Mindset by Carol Dweck
Volunteer activity you love the most.
This is a tough one to choose because I love volunteering. I struggle with saying no when I know that I can help. Recently I volunteered for Backpack for Good with the Berrien Community Foundation. That was great because it was right where I live, at Niles High School. It was great to see and to give back to the people in my community.
What motivates you to give back to your community?
I think it is important as members of our community to invest in our community. You can invest money but I think there is even more value in the investment of your time.
What Superpower would you most love to have?
I was once asked this question when I was in high school during the Mr. Blossomtime competition and I would say the same thing that I did then and it's the power to heal. There is so much pain and suffering in our lives, especially in the past year-and-a-half during this pandemic and the power to heal could certainly help those in need.
What has been the most eye-opening thing about the coronavirus pandemic for you, personally?
It has certainly been eye-opening to see how much it has changed our lives. To see so many supporting one another and local businesses and organizations. It has shown us to not take life for granted and to follow our dreams and pursue the "what if's." Also that there is still a lot of work to be done in this community.
What does the honor of being named to the 40 Under 40 most mean to you?
I am very honored and humbled to be recognized among my peers, and it's affirmation that I am making a difference in my community. There are so many great people doing great things in Southwest Michigan and I am honored to be alongside them.