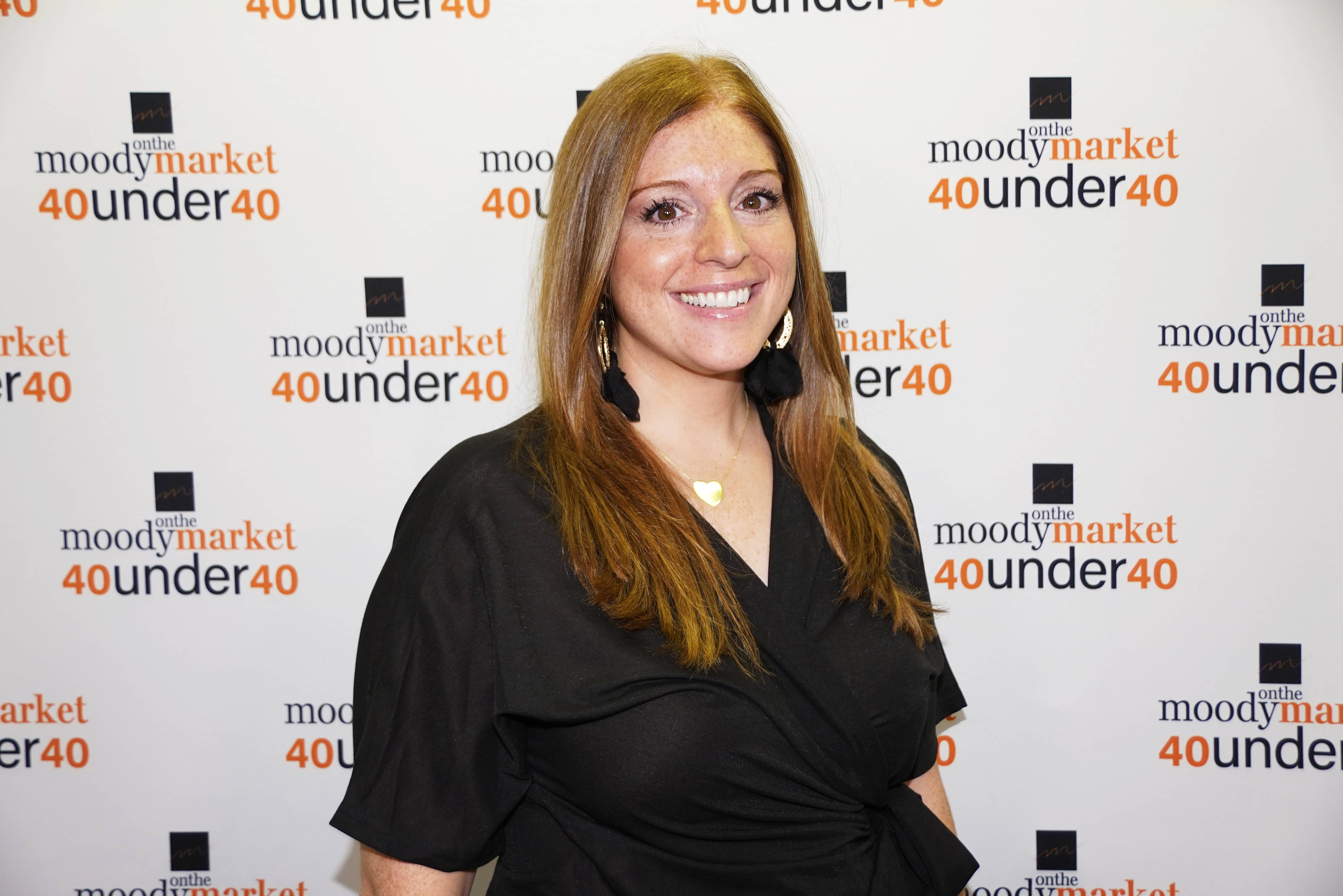 Name
Kady Williams
Company/Organization
Aisle Rocket
What Does Your Company/Organization Do?
Aisle Rocket is a strategy-driven marketing agency that uses compelling data to target and acquire the best customers for our clients.
Age
35
Accomplishments
Volunteered for Blossomtime since 2014 and have served on the Board of Directors since 2017
Bark Angels Board of Directors 2019 – 2021
Bark Angels Therapy Dog Volunteer 2018 – 2021
Video asset strategy and production and primarily partner with Whirlpool Corporation to deliver cross-channel multimedia while also executing new business photography, digital and video content
What else do you hope to accomplish by the age of 40?
I want to continue serving our community through the Blossomtime Festival and other organizations while continuing to grow myself and our community. Also, I hope to continue to professionally expand my skillset in the marketing world.
Education
Bachelors in English – Albion College 2004
Residence
St. Joseph, Michigan
Where were you born?
Walnut Creek, California
What was your first job?
Server at Tosi's Restaurant in Stevensville
Best advice you ever got?
My parents always told me "Treat others the way you want to be treated." Although this is common advice that people receive, it has stuck with me my whole life and shaped who I am today. I always approach my personal and professional life with this advice in mind and it's the reason I love giving back to our community through volunteering.
Who inspires you most?
My mom inspires me, she has dedicated her life to serving the community of Southwest Michigan through the Blossomtime Festival and many other organizations. She has shown me how to be a selfless person and taught me the importance of giving back to others and our community.
That one thing about you we'd be most surprised to learn.
I am not Irish – the red hair always throws people for a loop but I am of Italian and Palestinian heritage!
What do you love to do in your downtime?
In my downtime, I love spending time with my family – my husband, Danny and daughter, Charlotte, my parents, Sam and Anna and my sisters and their families! Love watching anything on Bravo (or discussing anything on Bravo) and most people hate this, but I love folding laundry!
What book are you reading now?
One Day You'll Thank Me: Essays on Dating, Motherhood, and Everything In Between by Cameran Eubanks Wimberly
Volunteer activity you love the most.
A lot of my volunteer time is spent with the Blossomtime Festival! The Festival gives the youth in our community educational and professional development opportunities.
What motivates you to give back to your community?
Growing up in Southwest Michigan, I have been able to learn first-hand what the Blossomtime Festival means to this community and how important the community is to the success of the Festival. I love working with the youth from different parts of Southwest Michigan and watching them grow and learn as they experience the various aspects of the Festival.
What Superpower would you most love to have?
Probably a common answer – but to slow down time. Then I would feel like I could accomplish more in each day or spend the extra time with my daughter!
What has been the most eye-opening thing about the coronavirus pandemic for you, personally?
Living in a small town puts a different perspective on this pandemic. I love to see how our community has come together to support each other and our small businesses during this extremely difficult time!
What does the honor of being named to the 40 Under 40 most mean to you?
I am completely honored and extremely humbled to be included on this list. As I read through bio's in years past, I never thought I would see my name on this list among so many tremendous people in our community. Thank you!