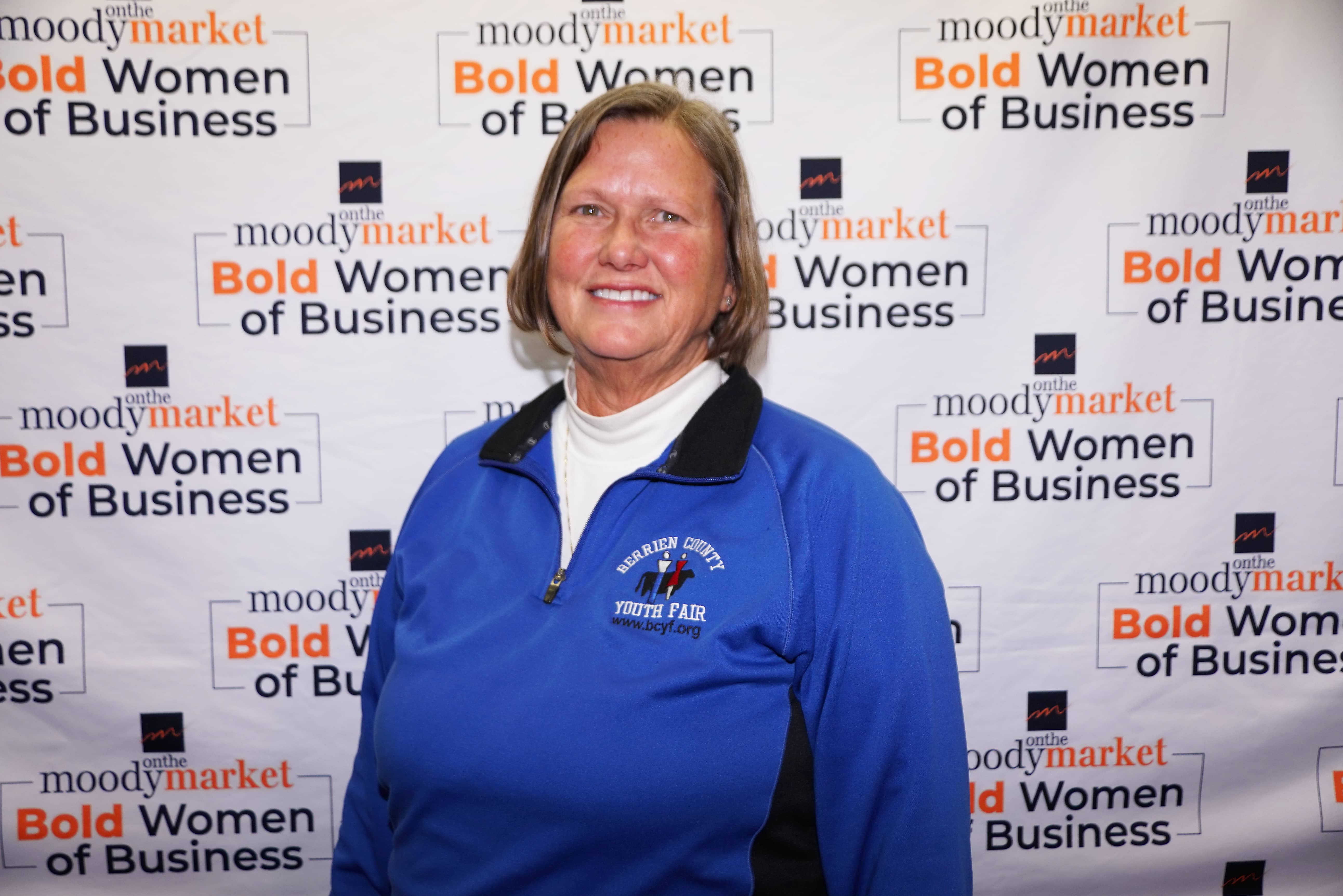 While Karen Klug has been with the Berrien County Youth Fair for 27 years now, dating back to 1995…reality is she's been pretty much a lifer there inasmuch as her mother anchored the fair for more than 40-years before her. You can safely say it is in her blood and anybody who has ever seen her in action at the fairgrounds of the Midwest's Largest Youth Fair knows very well her dedication to the fair, the people who help make it happen, and — most importantly — the young people who participate and exhibit year after year. Putting the program together year-after-year in the best of times is a Herculean task, so you can imagine what the stress and strain of working through a global pandemic, putting myriad things on hold or hosting dramatically truncated showcases will do to one's spirit. Not Karen Klug. She and the fair have survived and are gearing up for another spectacular year of entertainment for the people of Michigan's Great Southwest. Read on for more of her great story and her advice for other women looking to be bold.
Name
Karen M. Klug
Where do you live?
Eau Claire, MI
Company or Organization
Berrien County Youth Fair Association, Inc
What is your job or role there?
Secretary of the Board of Directors and Fair Manager
How do you think that Bold Women of Business demonstrate being bold?
Accepting leadership roles within your organization, helping make the tough decisions, being passionate about your organization's mission, telling others about your passion/organization and standing up for your organization.
Bold women are often defined by a number of descriptors. Please choose from the following descriptors to produce the top three that you would say most exemplify your personality?
Confident…Courageous…Strong
Please provide an example of when you feel you were at your very best in taking action on the job or in your role.
During the annual youth fair, we serve over 1,500 youth of Berrien County. Seeing the smiles on our exhibitor's faces when they are participating and knowing that they are learning lifelong skills makes all the headaches and hard work worth it.
What's the funniest thing that ever happened on your road to success?
I have several friends that can't say no when I ask them to help me at the fairgrounds. Ruining new tennis shoes through the mud and rain, cooking and serving hot dogs at our Mom2Mom sales (we call it slinging wienies) and directing traffic at our 2020 Fair Food Drive Thru events all have many fond stories of faithful BCYF volunteers :-).
Who most inspires your personal drive for success every day?
My mother, Barbra Kolm, held the position I now hold for 40+ years. I watched and learned from her the skills of working with people, getting the job done and living your passion.
What is your best advice to women in Southwest Michigan looking to succeed, as you have, in business?
Women need to step up to the challenge of accepting leadership roles by using their business skills to make a difference. You must be confident in yourself, speak with authority and walk your walk.
What does your selection to the first ever Bold Women of Business from Moody on the Market mean to you?
I am very honored to be selected as a member of this first group of 20 Bold Women of Business from Moody on the Market. I will support future applicants in any way I can to help them become successful in their organizations.