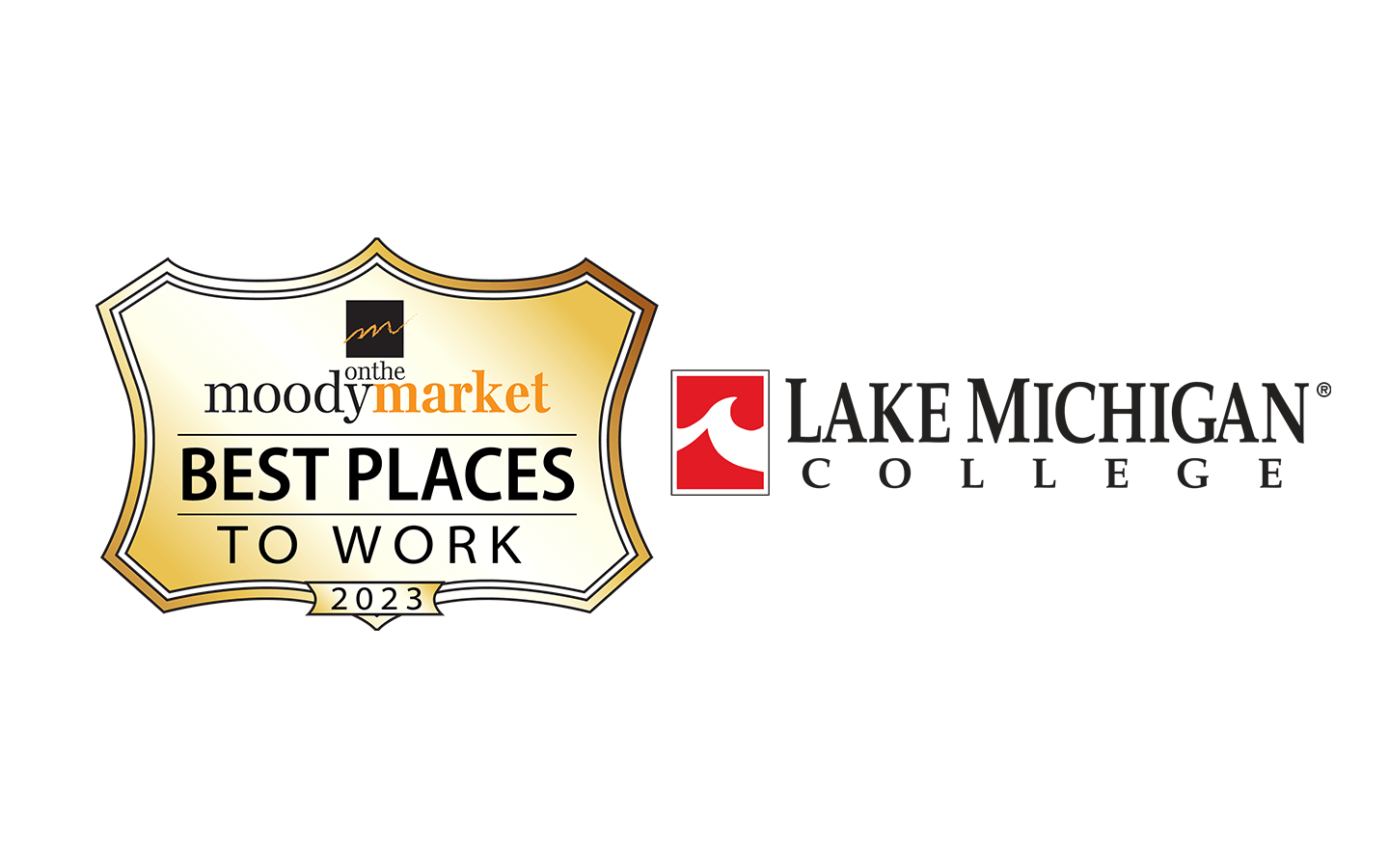 What is the name of the business you are nominating? 
Lake Michigan College
Who are the owner(s) and/or principals in this company?
Board of Trustees and current President is Dr. Kubatzke
Business Contact Information
2755 E. Napier Ave
Benton Harbor, MI 49022
2699276100
How many people work at the company you are nominating?
Over 400 with contractors
Tell us the story behind the nominated company. What does it do, and what sets them apart from other companies in the region?
Pillar in the community; love the culture and guiding principles; many partnerships in the communities.
In your own words, why do you think this company deserves to be declared to be one of the 20 Best Places to Work in Michigan's Great Southwest?
Treated as part of the LMC family; not a number but a person. The mission, purpose, and guiding principles sets them apart from other institutions.
What makes workers proud to say they work there, and keeps them a part of the team?
Culture, people, and students
Let's pretend you're writing a review for Google or Indeed. Give us your best recommendation for the nominated company that would make the rest of us wish we worked there, too.
Great benefits, extensive paid time off, friendly atmosphere, helpful and knowledgeable staff.
What three key words best describe why this company is a Best Places to Work caliber company?
1. Culture
2. People
3. Leadership
As a Best Places to Work company "Super Hero," what are the two most magical "Super Powers" this company seems to have on a day-to-day basis? (i.e., Ability to read minds, fly, invisibility, etc) And why?
– Smart/Knowledgeable
– Flexibility
Tell us about the leadership of the nominated company and what they do in order to:
A] Keep spirits and motivation high? Monthly breakfasts with Cabinet; alot of paid time off for even new employees
B] Keep innovation and fresh ideas advancing? Monthly board meetings, communication surveys, executive council
C] Keep communications open? President has an open door policy where any employee can speak with him; town hall meetings where he updates staff on direction of College, budget, lots of information-very transparent
Explain a specific "wow!" moment in this company's history that is virtually "Hall of Fame" or "Best Practices" worthy, as an example to other companies in the region.
First community college to have a well thought out remote-flex-hybrid schedule when pandemic started. Other community college's believe we are one of the most "progressive" ones out there with policies and leadership decisions.
Best Places to Work have a reputation for not only working hard, but also for playing hard. 
A] How does the nominated company honor or reward success? Red Hawk Recognition Award; Service Awards
B] How does the nominated company socialize as a team? Monthly breakfasts with Cabinet Members; holiday celebrations; annual Winner's Circle Auction; LMC Professional Days twice per year
C] How does the nominated company get involved in community events? Mendel Center outreach; Dean of DEI outreach; VP of Community and Engagement
What one thing is special about your nominated company that most people in the community have no idea actually happens there, but should be shouted from the rooftops because it's that cool?
We have a Dean of Diversity, Equity, and Inclusion
Give us three employee perks or benefits that you think make the company you have nominated worthy of a Best Places to Work trophy?
1. Extensive paid time off (7.5 weeks paid per year which includes Spring and Winter breaks, holidays, and vacation time)
2. Benefits (paid health savings deductible per year; minimum 10% retirement contribution per payroll period made by the employer)
3. Wellness Leave (paid time off each week during work hours to step way from desk and exercise, meditate, do yoga, etc)
Anything else you'd like to mention about this company, its' leadership, etc?
One of the best!