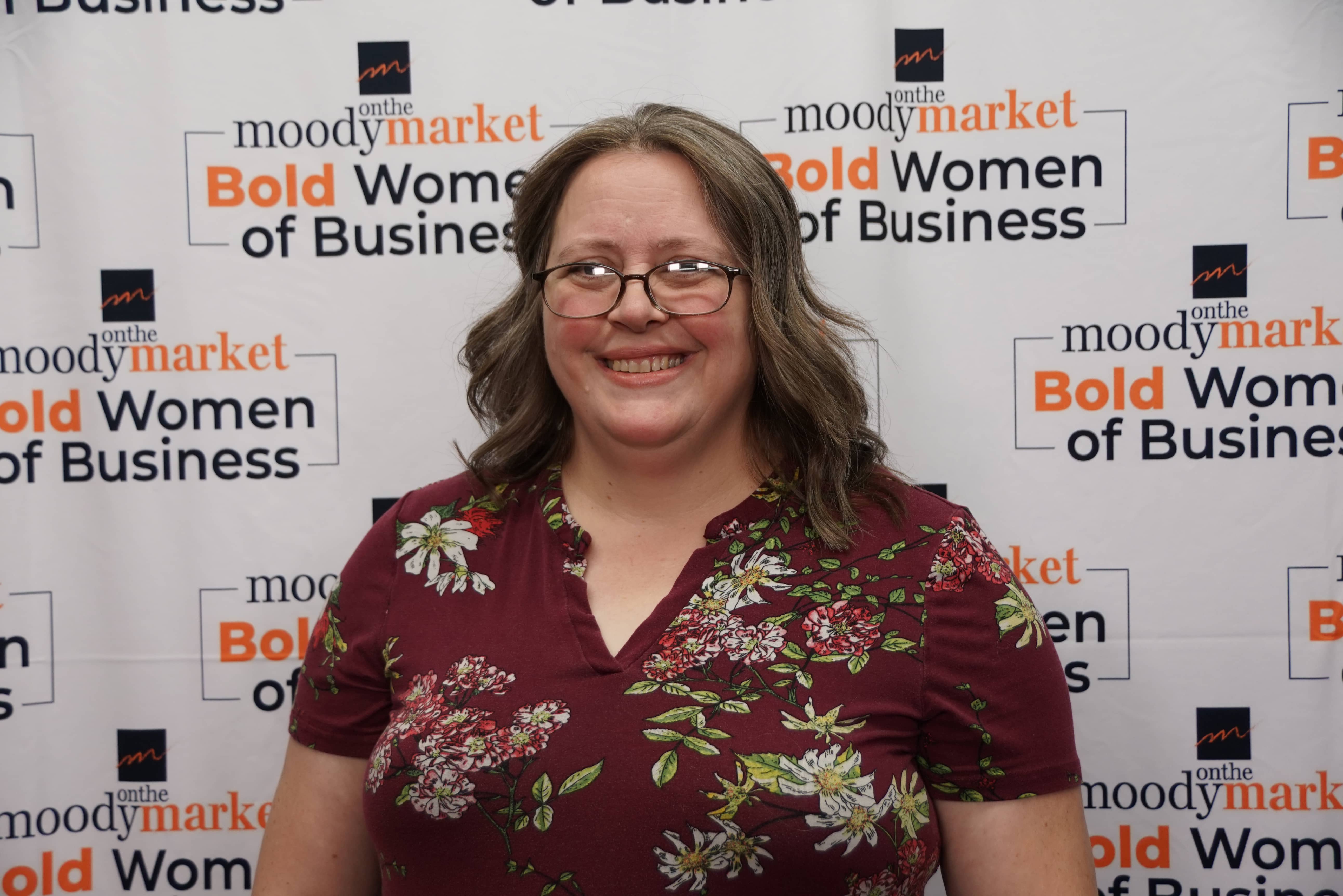 While Laura Hollister of Niles largely sees herself as "terribly insecure and self-critical," her friends and colleagues characterize her in the very strongest of terms as "the heart and soul" of her highly successful enterprise known across Southwest Michigan as Apothica Teas. She is variably described by nominators as "unique, quirky, and kind," and "creative, detail-oriented," and "a consistent risk-taker who has brought a valued asset to Niles," in the form of her eclectic shop on E. Main Street in the city's central business district. Laura contends that she is more on par as a "stage manager or an audience- not the main performer." Her fans, however, peg her as a powerhouse who continually builds momentum, bravely opening her shop in the middle of the coronavirus pandemic, faced with trials and tribulations which she has overcome every step of the way, even crafting a renovation to expand her tea emporium into the space next door. It was a dream that she brought to life in the community where she grew up, and now works daily to make sure every guest has a marvelous time while enjoying quality drinks and foods, even as she instills those values into the people who work alongside her. Read on for more from Laura Hollister, a Bold Woman of Business from the Class of 2022.
Name
Laura Hollister
Where do you live?
Niles, MI
Company or Organization
Apothica Teas
What is your job or role there?
Proprietress
How do you think that Bold Women of Business demonstrate being bold?
Boldness is calculating the risks and taking decisive action. Failure isn't something to fear. If you aren't failing often, you aren't taking enough chances. Learning from failure is a part of success.
Bold women are often defined by a number of descriptors. Please choose from the following descriptors to produce the top three that you would say most exemplify your personality?
Courageous…Intrepid…Strong
Please provide an example of when you feel you were at your very best in taking action on the job or in your role.
I can't think of an example; I'm terribly insecure and self-critical, so I can always find something to fault in every action. I have to step back and look at the big picture to feel confident in the sum of my actions. I have an incredible team of people, who seem to enjoy their work and teammates. We have an atmosphere others find warm and engaging. These things demonstrate something going right.
What's the funniest thing that ever happened on your road to success?
So many silly things happen at Apothica Teas that it's hard to narrow down. I've been given a sword and a nearly sinister number of adorable octopuses. People come in wearing frilly hats, swooping cloaks, and elegant corsets. My days are filled with whimsy and delight!
Who most inspires your personal drive for success every day?
My amazing husband. He is my rock and balance, sacrificing daily so that I can live my dream.
What is your best advice to women in Southwest Michigan looking to succeed, as you have, in business?
To not be afraid of calculated risks. To start a journey knowing some of the paths to your destination will be unfamiliar.
What does your selection to the ranks of the Bold Women of Business from Moody on the Market mean to you?
It's very encouraging! I had no idea I was seen as bold. I see myself as a stage manager or an audience- not the main performer.