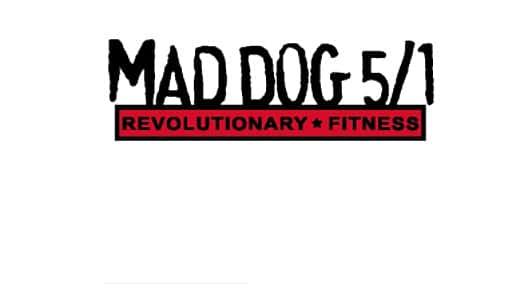 If you know the Marydawn Taggart story, you know that she reinvents herself and her business regularly and with precision planning. Her relentless drive for perfection is legendary to hard core fitness fans in Michigan's Great Southwest. Well, she's doing it again.
Taggart is the owner and operator of Maddog 5/1: Revolutionary Fitness of St. Joseph and her expansion and growth over the past eight years have been exponential, and now she's hoping you'd like to host or be a part of a group fitness class in a totally private party atmosphere. .
Taggart's hip and happening fitness studio at 715 Broad Street in St. Joseph is ringing in their 8th year in business, by teeing up her award-winning, group fitness classes for private parties. The parties are available to anyone who would like to add fun fitness get-togethers to their event.
Marydawn offers up a great list of the types of events you could have a private party fitness regimen for, including, but not necessarily limited to, such things as:
Bride/Bridal Party Bootcamp
Bridal Party Fitness Party
Class Reunions
Family Reunions
Birthday Parties
Girls' Weekends
Corporate Team Building
Any other special occasion your heart can conceive of…
Your fitness party with the Maddog 5/1 Revolutionary Fitness team can take place on- or off-site. You could even host one on the beach if you want. Best of all, you can customize the private party to fit your occasion and/or your fitness level.
The Maddog 5/1 experience is for all ages, and all levels, according to Marydawn. As she says,"Fitness has a place in all of our lives." She adds, it's about a mindset, and finding your passion to commit. The Maddog trainers work with all clients to fuel the passion, and are excited to talk to people of all ages and fitness levels about their goals.
Private party fitness events will include your choice of Maddog Trainer(s) and a customized workout. As Marydawn herself tells it, "It's a great way to bond while incorporating the 5 major components of fitness found in every Maddog workout — upper body…lower body…cardio…core and balance." She encourages you to call today to schedule your celebration and team-building fitness experience with family, friends and colleagues at 269-408-8444.