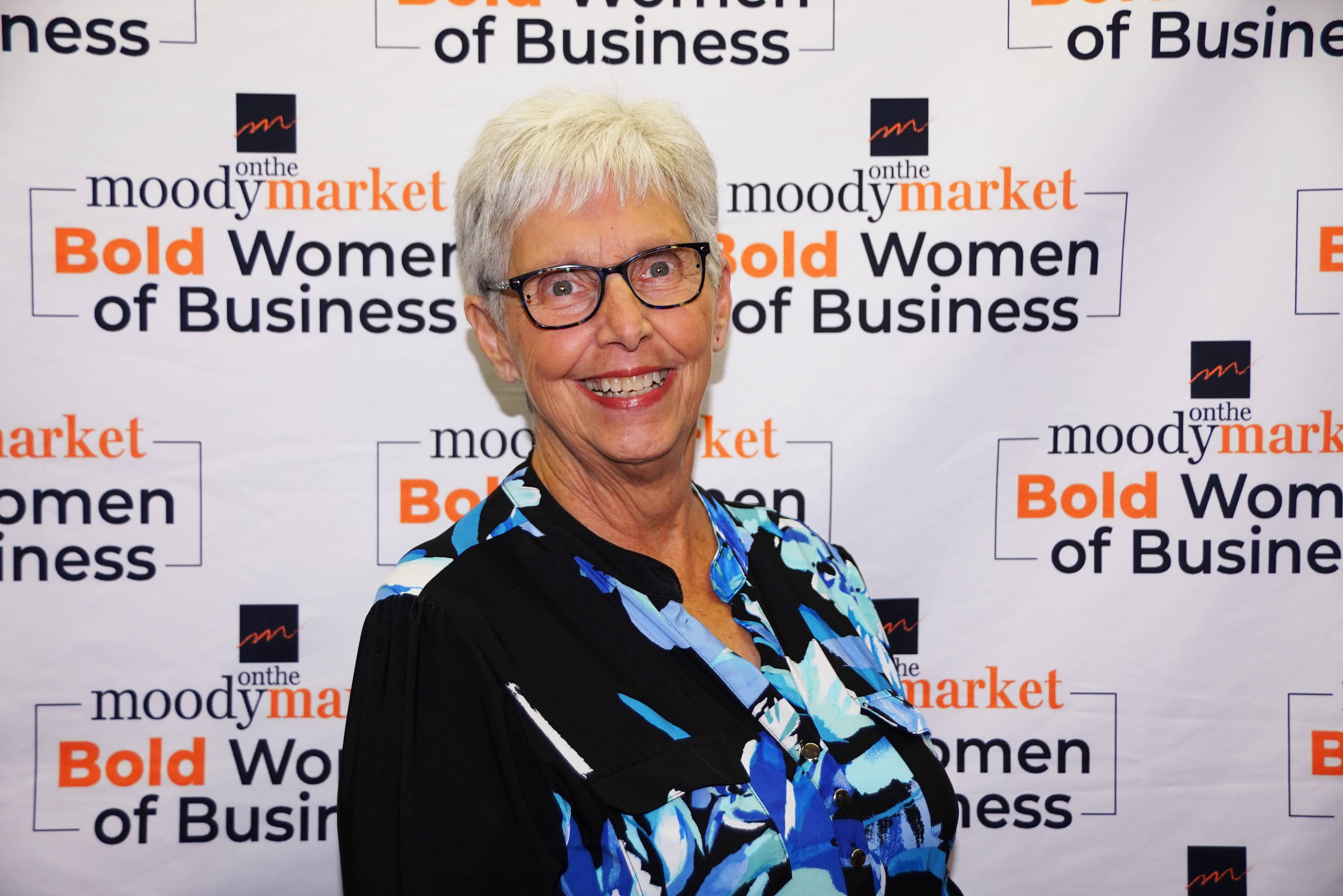 Mary Dockerty has been identified by her nominator as a woman who sees the potential in even the smallest things. A visionary who pushes the boundaries of what an assisted living community should provide to its clientele. Cultivating a community where the geriatric population can not only live, but thrive. Mary is a woman capable of seeing the big picture and maintain a deep vision into the future for those her company serves on a daily basis. Her team says that Mary has "ideas within ideas," and not only motivates them to see the big picture, but also provides a roadmap for each milestone along the journey. She is a woman who chooses to celebrate every small victory while still steering her staff along the journey ahead. She also is legendary for treating every job at her Woodland Terrace facilities as an essential job, and leads by example every step of the way. Beginning the business with her husband 25 years ago was a huge risk, as they went all in with every penny they had, but through hard work and bold determination, they have built an enterprise that is highly respected and among the best in the business. Read on for more of the Mary Dockerty Story at Woodland Terrace.
Name
Mary Dockerty
Where do you live?
Berrien Springs, MI
Company or Organization
Woodland Terrace
What is your job or role there?
Owner/Consultant
How do you think that Bold Women of Business demonstrate being bold?
Just the idea of this new recognition for women in Southwest Michigan is a "bold" idea. It is an idea of which we all are aware–that there are many women who are "bold" in SW Michigan–who have taken risks in developing ideas in their areas of expertise; who have risked their lives, time, and sometimes money to develop these ideas. Recognizing them, hopefully, will encourage others to not be afraid, but to step out to meet their dreams.
Bold women are often defined by a number of descriptors. Please choose from the following descriptors to produce the top three that you would say most exemplify your personality?
Courageous…Bright…Strong
Please provide an example of when you feel you were at your very best in taking action on the job or in your role.
As I was making a choice for my life's career, I was torn between nursing and teaching. Ultimately, nursing won out, but I believe teaching was also a very important aspect of my entire nursing career.  Whether it was teaching new mothers, teaching families, teaching students, teaching staff. I felt most problems could be resolved with an understanding–learning what was involved and what could be done to have a positive outcome. One of the best compliments that I have ever received was being told by one of our employees about a conversation between two of our caregivers. One was new and expressing to another that she was afraid of me. The other replied to her, "She expects you to do your job well, but she never criticizes, she will teach you." That's why I believe teaching is so important.  Sometimes we have to take action and then teach, but teaching is always at the center of success.
What's the funniest thing that ever happened on your road to success?
One of the many "Lucy and Ethel" experiences that a colleague and I had was while we were preparing for an education class for our staff in a nursing home. We had observed that we felt the shower rooms and whirlpool tubs were not being cleaned to our satisfaction after a resident had been bathed.  Now don't get me wrong, they were being disinfected, but just not as a neat and tidy as we felt it should be.  Therefore, we decided to write up a procedure that was to be followed each time the bathing room was used. To have the procedure be complete, we were including the exact procedure of how to use the whirlpool tub with its lift. "Lucy and Ethel" began doing each step of using the tub including turning on the water when water began shooting all over the place resulting in quite a flooded room. We had forgotten to turn off a valve before turning on the water!!! That brought much laughter to us as well as all the staff. At least they realized we were human.
Who most inspires your personal drive for success every day?
I would have to say my spiritual faith in Jesus. Growing up as a Christian, I found Jesus has given me an example of living a life of serving, caring, loving all people. As a young child I was taught a song by my mother called "Brighten the Corner Where You Are."  That song tells us no matter where we are or what we are doing, we have the opportunity to make someone's life brighter with a hug, a word of encouragement, even just a smile. I believe by serving and aiming to brighten other's lives, a person will always have success. You will always enjoy what you're doing. You will always be looking for ways to make things better. Mark Twain and Confucious both said: "Find a job you enjoy doing, and you'll never work a day in your life."  I have always enjoyed every job I have ever had as I sought to serve, do my best, and bring happiness to those I was serving. I have never worked a day in my life.
What is your best advice to women in Southwest Michigan looking to succeed, as you have, in business?
My ideas for success:
·         Think of others
·         Be of service
·         Find joy in life
·         Look for the positive in situations
·         Follow your dreams
·         Learn all you can from others
·         Teach others/don't criticize
·         Joy is serving others
What does your selection to the first ever Bold Women of Business from Moody on the Market mean to you?
Receiving this nomination was definitely not something of which I would have dreamed. However, what stood out to me is that the people who nominated me were people with whom I have worked over the years. The truth is, everything they said about me we had done as a team. I would not be who I am if it were not for the people whom I have encountered over the years. I learned from everyone! So, yes, this recognition is an honor, and thank you. But, thank you to all of you who have been in my life and are part of this honor. As John Donne, a 17th century poet said:  "No man is an island entire of himself."