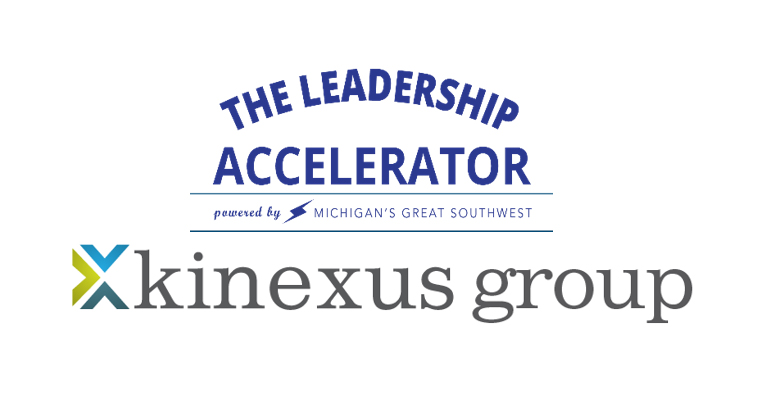 Charged with the primary task of producing the next generation of leaders for Michigan's Great Southwest, the Leadership Accelerator program has delivered once again.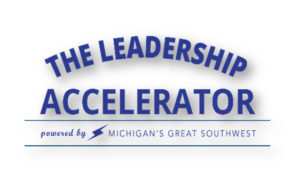 On the first day of October, thirty (30) individuals from many different industries across the region, graduated from the Leadership Accelerator program for 2020. This new crop of leaders, along with their 117 fellow alumni from the Classes of 2016 through 2019 are primed to take on greater leadership roles in their careers and Michigan's Great Southwest.
The intensive 10-month program is the premier professional development program to engage, empower, and develop the next generation of leaders in Southwest Michigan.
Kim Thompson, Program Host of Leadership Accelerator and the VP of Strategic Partnerships and New Business Development at Kinexus Group in Benton Harbor says, "The program is designed to be an individual journey to focus on personal leadership development, professional development, and engagement in the community."
Sonya Blanzy, Director of Operations at Youth Solutions, says, "As is true with almost everyone, our cohort had to be flexible and adapt to the new virtual environment caused by the pandemic, and after just four in-person sessions we shifted to Zoom calls." She adds, "This program allowed me to step outside of my comfort zone, ask and respond to tough questions, and ultimately grow as a leader. I wish I had gone through it years ago."
The Program is owned and led by the community at large. The Program is hosted by Kinexus Group, the curriculum is supported by Spectrum Health Lakeland, Alumni engagement is led by the United Way of Southwest Michigan, and local leaders of the Strategic Leadership Council are engaged as guest speakers, panelists, and in mentor types of roles.  It is a community effort to prepare future leaders.
When asked why the Program relies on community ownership in Berrien County, Thompson says, "Our role, as leaders in the community, is to develop the next generation of leaders to continue the great work in progress and ensure that our region has a vibrant future for the next generation." She continues, "Local organizations and businesses co-sponsor the program to make it affordable for everyone. This has allowed the program to have a good balance of diversity in age, gender, race, and sector (business, non-profit, government, and education)."
While the next cohort is typically launched in October, program hosts and supporters decided to hold off due to the pandemic. Instead, Leadership Accelerator Alumni will be given additional opportunities to continue to develop their leadership skills and put them to practice in local leadership opportunities. Nominations for the Class of 2022 will begin in the summer of 2021.
Leadership Accelerator is the premier professional development program, designed to engage, empower, and develop the next generation of leaders in Michigan's Great Southwest. For more information about the Leadership Accelerator program or to nominate a leader in 2021, visit online at: http://leadswmi.org/accelerator