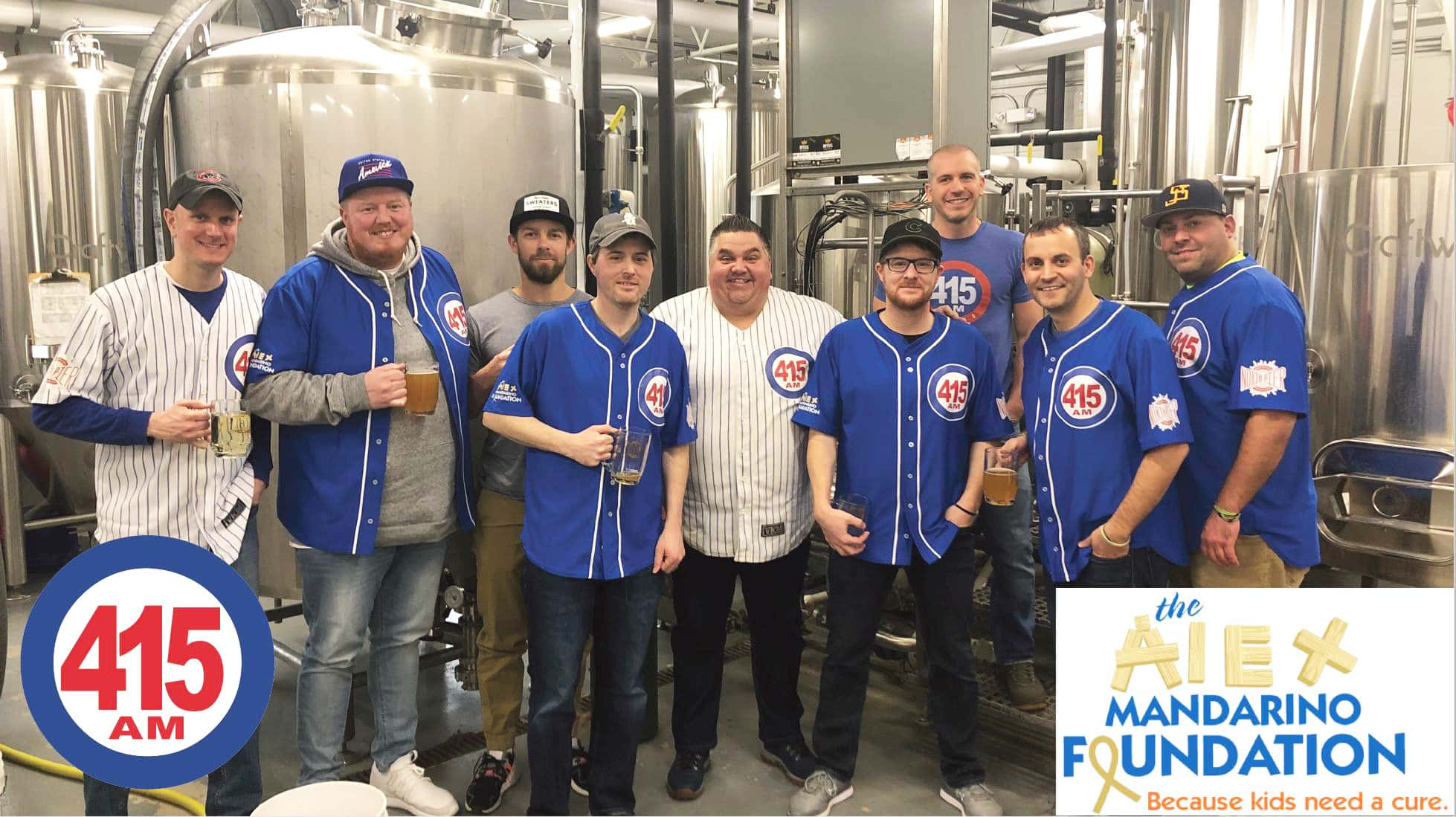 There's nothing like Opening Day at the old ball park, but even if you've never made it to a Major League Baseball home opener, you can get a real slice of what that's like at Benton Harbor's North Pier Brewing Company on Saturday, April 20th.
That's when North Pier Brewing will host their 3rd annual baseball-themed Opening Day for 415AM, a seasonal beer brewed to raise money for the Alex Mandarino Foundation, an organization that fights against Neuroblastoma and other childhood cancers.
North Pier will welcome you as if you're walking into a big league ballpark. Beer programs will be handed out. A North Pier marquee will be displayed off the left field patio. Ballpark food, such as hot dogs and nachos, will be sold. And a new element has been added to the fun, the 415AM dunk tank.  If $4,150 can be raised by April 20th, three local "celebrities," will jump in the tank to get dunked.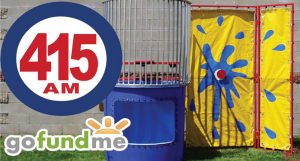 The three local celebrities include:
Jeff Fettig – Retired CEO of Whirlpool Corporation
Pauline Wendzel – State Representative from the 79th District
Anna Murphy – President, United Way of Southwest Michigan
North Pier has set up a Go Fund Me page for the event that will benefit The Alex Mandarino Foundation which you can access at the link below:
https://www.gofundme.com/f/415am-dunk-tank-fundraiser
North Pier Brewing Owner tells us, "415AM was originally created as a one-off brew, but was so popular that we had to bring it back again. Here we are getting ready for season 3, and we're already seeing some great hype around it." He adds, "The dunk tank will only add to the fun of this event, and will be benefiting a really important cause."
415AM stands for "Alex Mandarino" with the "415" symbolizing his date of birth, and the "AM" his initials. Sadly, in 2013, young Alex passed away at the age of 5 following a 3-year battle with Neuroblastoma, a rare form of childhood cancer.
Alex's father, Tony Mandarino, says, "We appreciate everything that North Pier has done to help raise awareness for Neuroblastoma." Mandarino is one of the 415AM brewers, and says, "It's events like this that are moving us closer to finding a cure."
415AM was the brainchild of North Pier's first Bid United Auction winners in 2016, an online auction hosted by United Way of Southwest Michigan. The winners, made up of aspiring brewers, including Mandarino, brewed this beer to benefit childhood cancer research.
The event will begin at 3pm, and baseball attire is welcomed.
For more information on The Alex Mandarino Foundation, please click the link below: