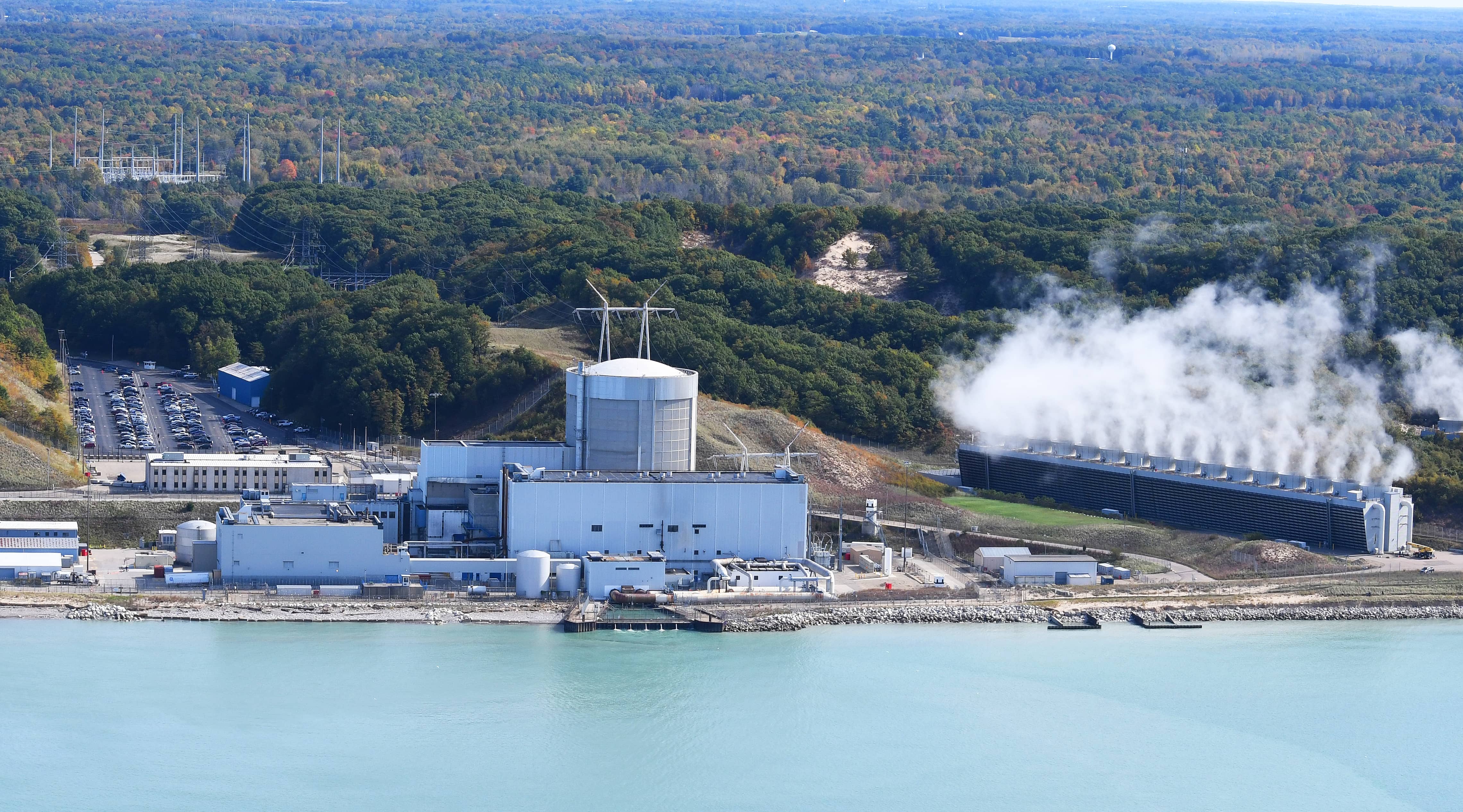 The latest Nuclear Regulatory Commission meeting on the decommissioning of the Palisades nuclear power plant in Van Buren County has been held. Speaking Thursday night, the NRC's Bruce Watson said one thing that would not be addressed is a possible reopening of the plant.
"The NRC is an independent safety regulator," Watson said. "We will make sure the plant is decommissioned safety, and if it is approved for the plant to restart, we will make sure they meet the highest standards of safety to operate the plant. But right now, we can't comment on it because we have no application or anything else."
Palisades owner Holtec International has applied for federal funding to keep the plant open with support from Governor Gretchen Whitmer. NRC officials said the plan is for spent fuel to be moved into dry cask storage in 2025, then to safe storage in 2026, and then a dormant period through 2035. Final decommissioning will be in 2041. The NRC's Rex Edwards said the commission will be there the whole time.
"Inspections are primarily performed by Region 3 inspectors. However, we will supplement ourselves with specialists in needed areas such as spent fuel storage, emergency preparedness, fire protection, security."
Questions from the public included how the decommissioning will be paid for. The NRC said it monitors the decommissioning trust fund throughout the process, and that it will grow over time.