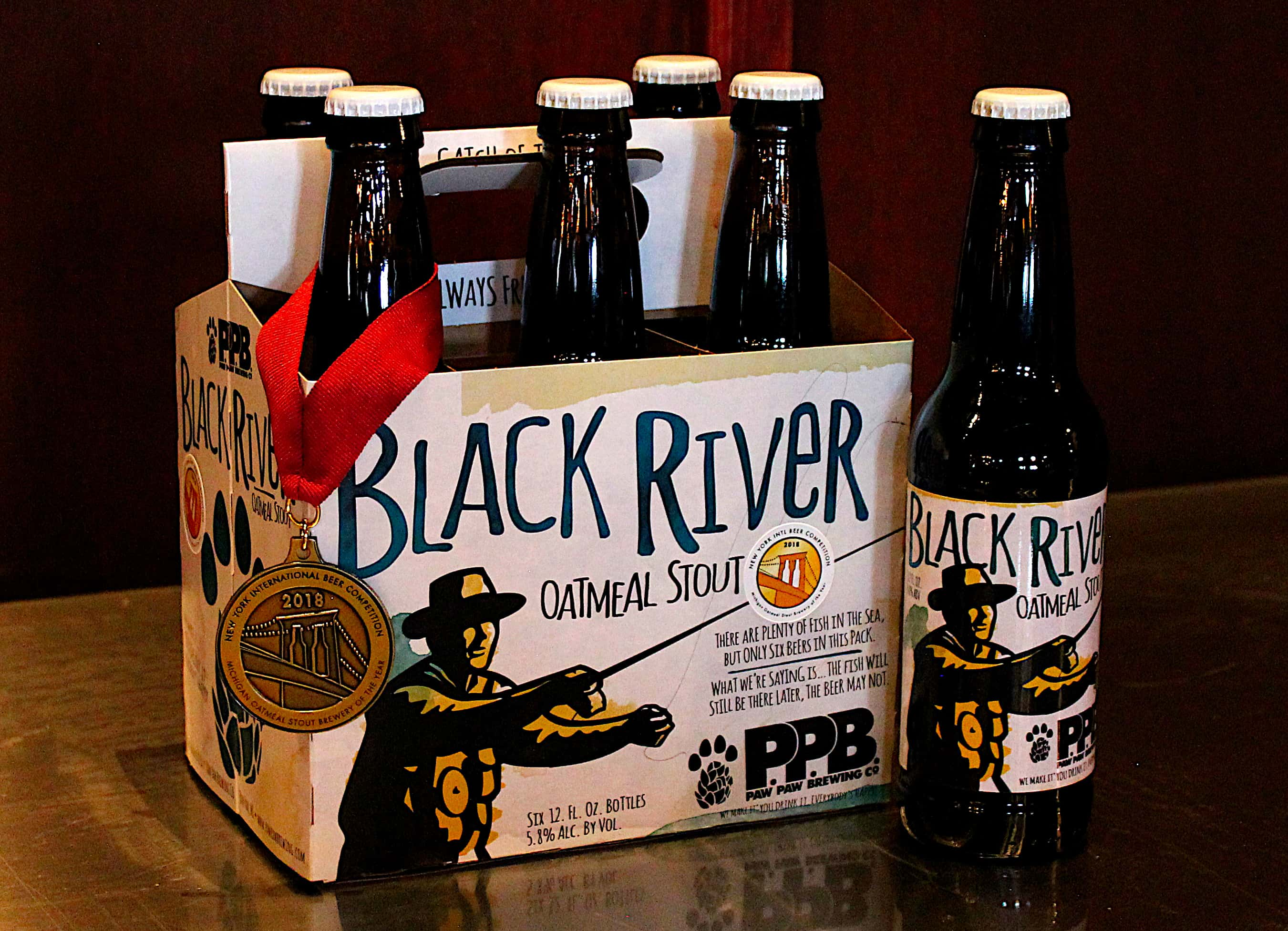 A lot of brewmasters in the craft beer industry tend to be on the quiet, contemplative side as they go about plying their trade among the gleaming stainless steel tanks that hold their treasures, and some will talk your arm off filling in the back story on their latest IPA or whatever. But, an exemplary award for Paw Paw Brewing Company Brewmaster and owner Ryan Sylvester has frankly left him, "speechless."
Sylvester and his team were recently declared to be the Michigan Oatmeal Stout Brewery of the Year in the New York International Beer Competition. No small task when you take into consideration that more than 600 competing entries were sampled by judges from 14 countries across the globe.
Matt Bush of the Better on Draft Podcast and MIBeerBox (an online vendor of T-Shirts, glassware, and swag from Michigan's newest and best hidden microbreweries and tap houses) praised the beer for its complexity, and went on to describe that it "is amazing… [and] not just a plain stout."
Brewery sales manager Donavon was on air with the team back on January 25th to discuss the exciting growth and changes the brewery faces in the coming year, including their move this week to new quarters located in Paw Paw at 780 S. Gremps Street.
But it was Brewmaster and owner, Ryan Sylvester, who said he "Couldn't be more proud of the recognition," and that he is "truly speechless" to receive such praise.
Black River Oatmeal Stout is one of the original four recipes brewed by Paw Paw Brewing Company and can be found in 12 oz bottles at retailers statewide. An audio copy of the Better on Draft podcast can be found by clicking the link below:
Paw Paw Brewing Company was founded in 2010 by Paw Paw resident and Western Michigan University alum, Ryan Sylvester. What began with four brewing mainstays, St. James Mild Amber, Jake's Vanilla Bean Porter, 2 Paws IPA, and Black River Oatmeal Stout, has grown to over one hundred unique recipes and distribution of nearly 20 brands throughout the state of Michigan.
Learn more about Paw Paw Brewing by visiting online at: http://www.pawpawbrewing.com/