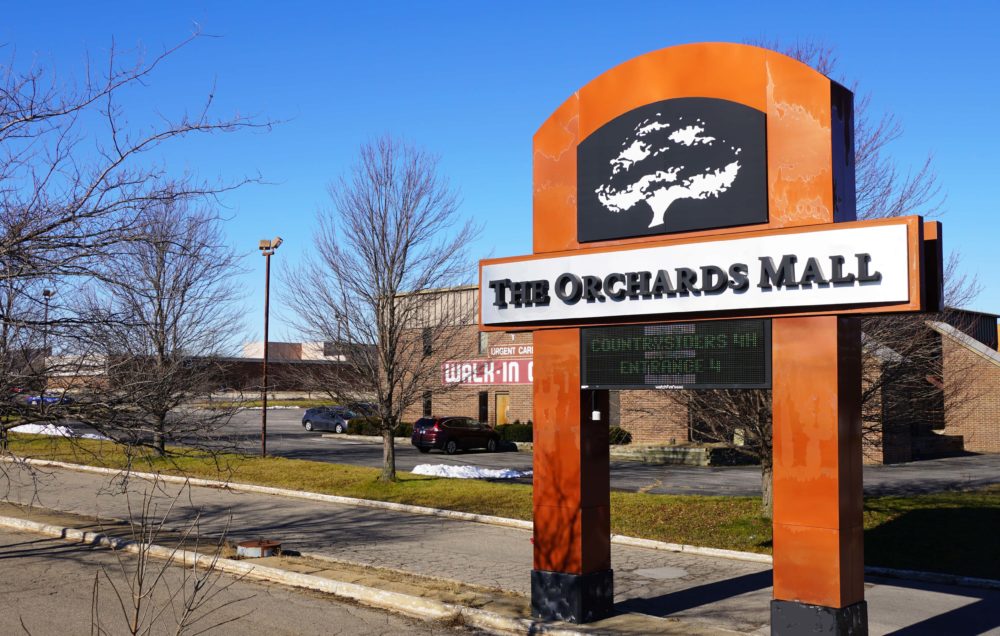 The gulls are gone, the post office is closed. Now local leaders are wondering what's next for The Orchards Mall in Benton Township.
After the U.S. Post Office announced the at-least-temporary closure of their location in the mall, just one tenant remains.
Mall owners say they're frustrated they can't strike a deal to convert the property into something other than what it is. Local leaders say they're tired of the lack of action and delinquent taxes.
Speaking on Thursday's WSJM Morning Show, Berrien County Commissioner Chokwe Pitchford says there are resources available to develop the area, but only when all players come to the table, or new players get involved.
"Whether it's this owner, another owner, whatever ends up happening here, we are going to see progress at that location. I want the community to know that we hear them and we see that. We have to also keep in mind that people are kind of tired of what is happening there right now."
Earlier this month, the Berrien County Treasurer notified mall owners they must pay their delinquent property taxes, at least through 2021, to avoid foreclosure. The deadline for those taxes is early 2024.