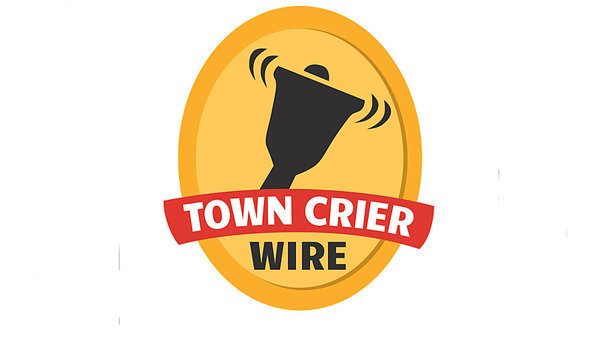 The brick-lined streets of downtown St. Joseph have been known to occasionally spark a memory of Merry Olde England for visitors and residents alike. Such streets in the old country for decades were the bailiwick of a colorful gentleman they called The Town Crier. Armed with a signature hand-bell, the Town Criers of old were the chief means of communication with the townspeople, since many were illiterate in the days before moveable type was invented paving the way for written communications.
In this advanced age when people voraciously seek information virtually at their fingertips, the cast and crew at Mid-West Family Broadcasting are essentially re-writing history today thanks to the brainchild of President & CEO Dave Doetsch who envisioned an "information aggregator" that would pull news and information from multiple platforms in the house, compiling it into a concise, single-source app for smartphone and tablet users delivering up-to-the-minute local coverage in all major sectors. As demand for the printed word in the form of traditional newspapers continues to decline, Doetsch wanted to provide a free, online, on-demand product that will even signal the user when new information arrives.
Today, Doetsch and his colleagues are formally introducing to the marketplace of Michigan's Great Southwest a revolutionary free app available for both Apple and Android platforms at their individual stores, the Apple App Store and Google Play. Harkening back to the origins of highly localized information-sharing, the app is aptly named "The Town Crier Wire," and it is now ready for your download free-of-charge.
The Town Crier Wire brings to your handheld devices complete local coverage including all of the following categories:

Local News Coverage from Michigan's Great Southwest…
Local Sports Coverage including high school, collegiate and major league teams with local followings…
Local Business News culled directly from MoodyOnTheMarket.com…
Local Event News as provided by Mid-West Family resources…
Closings & Cancelations for Schools, Businesses & Organizations due to weather or road conditions…
Obituaries from area funeral homes…
Even electronic versions of standard marketing inserts can be showcased…
All Town Crier Wire content is created and generated by local news reports and local contributors, provided free of charge to the reader at all times.
As Mr. Doetsch tells it, "I was having dinner with a buddy who works at Whirlpool and a number of his young co-workers were there talking with us. The topic of news arose, and they made it clear that the local news simply is not easily available on their smartphones, despite their desire to access it in that way. Similar comments reverberated around the room, and essentially, the idea was born."
Not only is all of the information aggregated at your finger-tips, alerts signal the arrival of each new story, putting you a single click away from the full story inside the app. Once you've read the update, you can simply "turn the page" with a flick of your finger and read the next story from the headlines or close out the app and return to your business at hand.
Even on smartphones, the fonts and typeface are very readable and the story line-up in each "section" is chronologically arranged so the newest stories are at the top and easily scanned. Photos accompany most story entries and wherever the story refers to "additional online information sources," a touch of those links will take you directly to that additional resource at the touch of your finger.
All existing websites from the Mid-West Family line-up will continue to provide comprehensive coverage for individual users, with The Town Crier Wire simply providing aggregation from within those sites for single-source access.
Local, regional and national advertisers interested in marketing to the "subscriber" base of free users of the new Town Crier Wire app can contact their Mid-West Family marketing associate or General Sales Manager Bob Bucholtz at 269-925-1111 or via email at bbucholtz@wsjm.com.