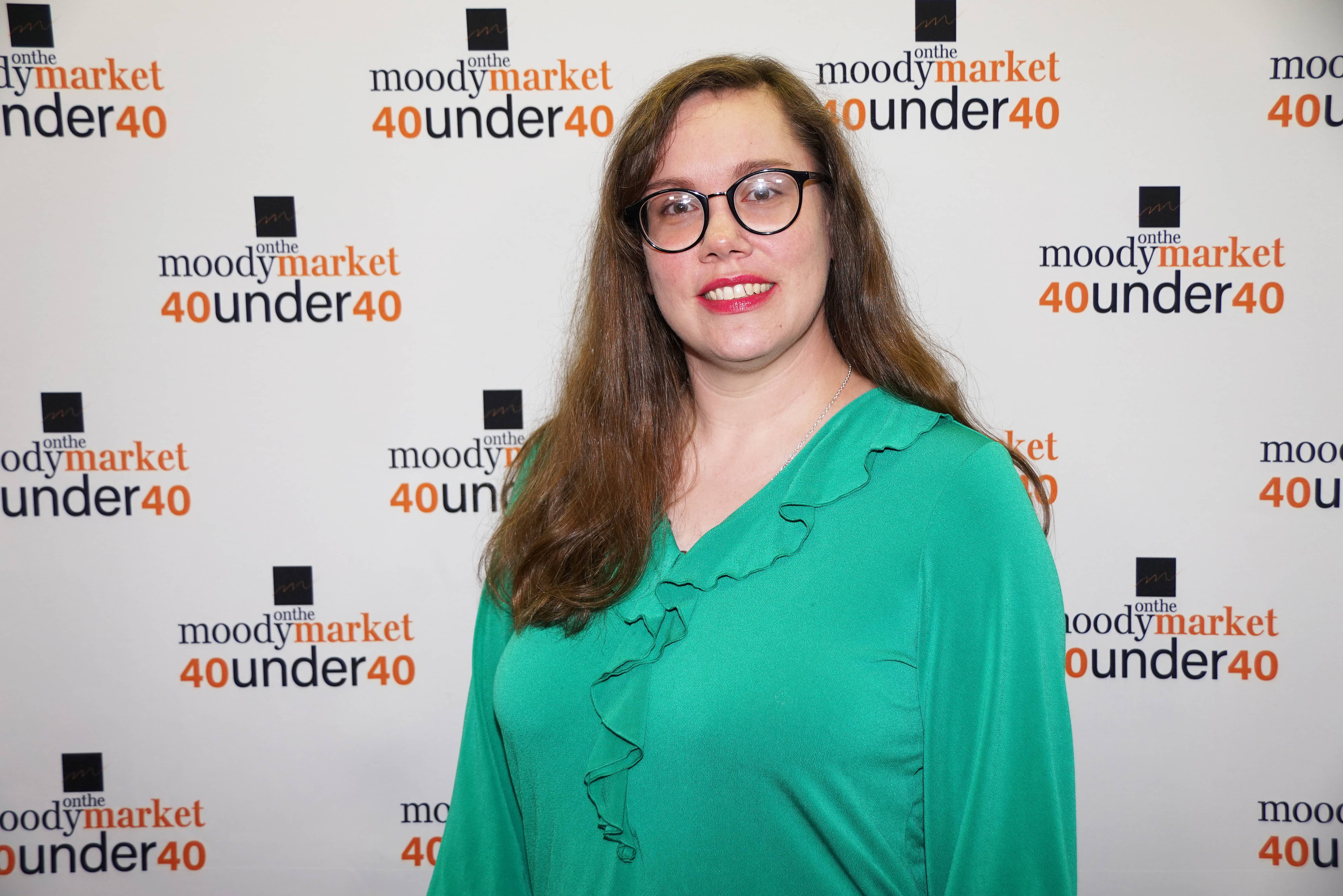 Name
Rhiannon Cizon
Company/Organization
Berrien County Historical Association
What Does Your Company/Organization Do?
Preserves and interprets the history, heritage, and culture of Berrien County through programs, exhibits, and collaborative efforts.
Age
37
Accomplishments
Established rhiconnect Consultation and Freelance in 2012 and will celebrate 10 years next year.
Served as a two-term Vice Chair for the Board of Directors for Girls on the Run of Northwest Indiana.
In-demand public speaker for topics relating to history, folklore, and "spooky" subjects.
Saved the Berrien County Historical Association from insolvency and irrelevancy.
What else do you hope to accomplish by the age of 40?
Professionally, to complete renovation of our remaining exhibition buildings with an eye on tackling our Waterloo – the 1863/1870 Records Building.
Personally, I want to purchase my dream car – a purple Fiat.
Education
BA – Public History, Ball State University (2007)
BA – Apparel Design, Ball State University (2007)
MALS – Heritage Management, Valparaiso University (2016)
Residence
St. Joseph, MI
Where were you born?
Gary, IN
What was your first job?
Youth Conservation Corps Member, Indiana Dunes National Park.  The only job that ever gave me abs.
Best advice you ever got?
If you can't paint red, paint blue. In other words, find an alternative path to your solution.
Who inspires you most?
There is no one person to list because I find myself taking cues, ideas, and jumping points from people around me – my friends, my family, my staff, my board, the internet, etc.  But I am grateful for two people in my life that both directly and indirectly got me to Michigan. The first is my grandfather, who was a big proponent of non-profits and community development from the inside. The second was my boss in Texas, Priscilla Rodriguez, who knew I wanted to do this and let me have my head while under her mentorship.
That one thing about you we'd be most surprised to learn.
I did pageants in college!  I competed in the Miss America system for four years and was Miss Congeniality (aka Cardinal Spirit Awardee) at the 2007 Miss Ball State Scholarship Pageant.  I also did Miss Indiana USA the year after I graduated just to say I did it.
While I don't currently compete, I still follow the big three (Miss America, Miss Universe, and Miss USA) and run a small Facebook group for some fans.
What do you love to do in your downtime?
Visiting tacky tourist traps, small museums that are full of things that could kill you, and cemeteries (the more historic, the better).
I also binge-watch a lot of TV and movies, although usually I'm doing something at the same time like cooking, reading, or having pointed discussions on the internet.
What book are you reading now?
"The Book of Sacred Baths" by Paulette Kouffman Sherman PsyD – I'm trying to kill two birds with one stone – relax more and dive deeper into my love of metaphysics and spirituality.
Volunteer activity you love the most.
Girls on the Run!  I love, love, love this group and while I've pulled back a bit, I've volunteered at every level with the organization (general volunteer, team coach, and board member).  I want to make more room for it in my life these days and I totally encourage others to volunteer!
What motivates you to give back to your community?
A compulsive need to fix things. And my Type-A personality doesn't let me wait for others to decide if they're going to do something, so off I go.
What Superpower would you most love to have?
Whatever Samantha had going on in Bewitched, that girl had it all!
What has been the most eye-opening thing about the coronavirus pandemic for you, personally?
That we seem determined to repeat history but at a 15 on a scale from 1 to 10.
What does the honor of being named to the 40 Under 40 most mean to you?
Relief.
Hear me out!
Museum work, especially for smaller historical societies and groups like mine, tend to fly under the radar.  We're overshadowed by bigger organizations with more resources within our own field and by more sellable missions by other non-profits in our area of service.  But, museum professionals are passionate and we keep on trucking, so to say.
To be nominated shows that my hard work is being seen and is appreciated by the BCHA's supporters and stakeholders.  To receive the honor shows that my community sees that work and appreciates it, too.  And I'm relieved that we are no longer invisible, but a recognized and welcomed part of Berrien County and Southwest Michigan.