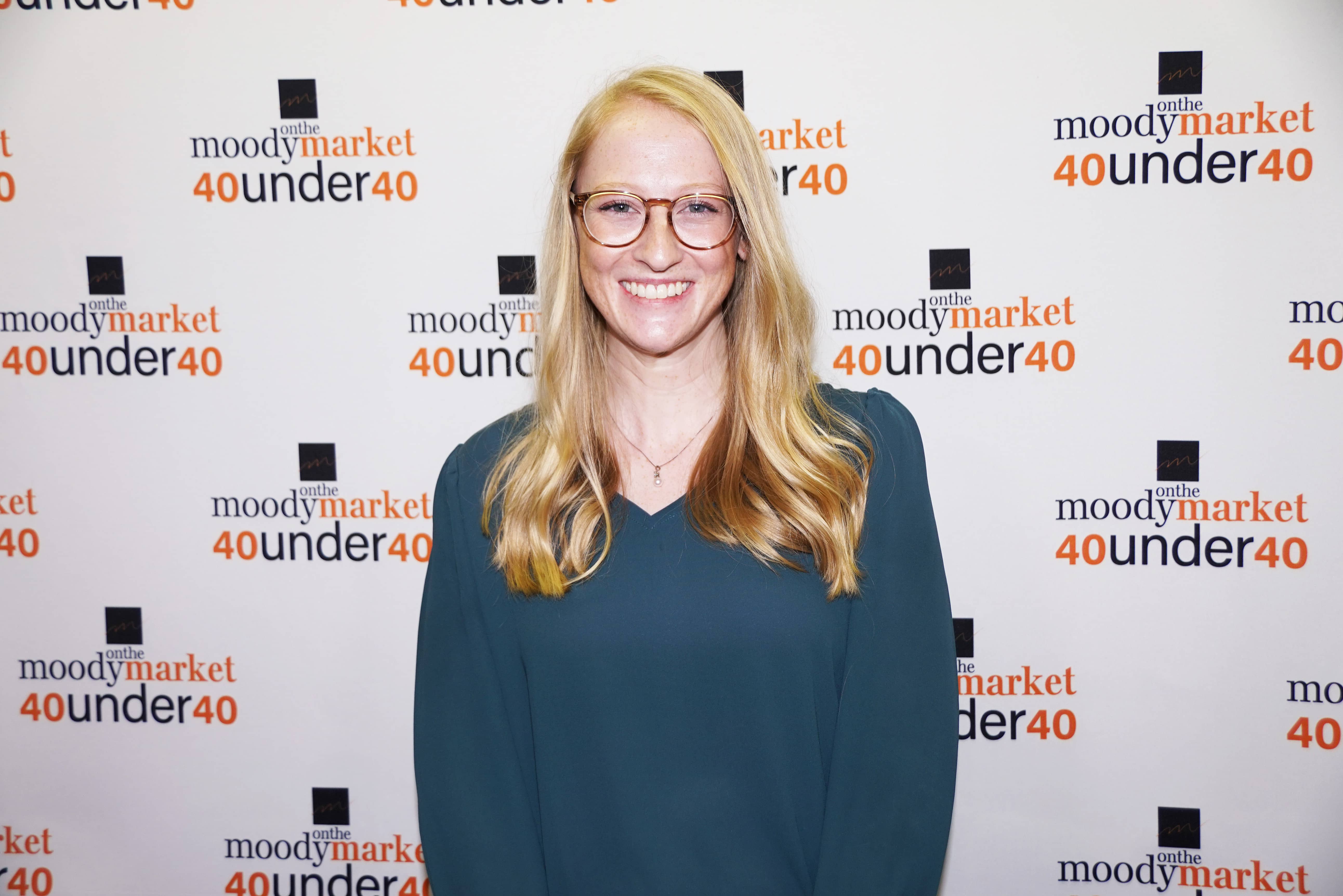 Name
Samantha Witt Crosby
Company/Organization
Spectrum Health Lakeland- High Risk Cancer Program
What Does Your Company/Organization Do?
Preventative health for breast cancer and lung cancer screenings and genetic counseling services for individuals with a personal or family history of cancer.
Age
26
Accomplishments
Board certified with the American Board of Genetic Counseling
What else do you hope to accomplish by the age of 40?
Having just started the genetic counseling practice for oncology, I hope to grow my current single provider practice to ensure genetic counseling services are accessible for all individuals in the Southwest Michigan area. Our first focus was increasing awareness of breast-related services as a program and I hope to expand awareness to other cancer sites. Additionally, I hope to better connect with providers across all specialties to ensure patients have access to genetic counseling services. I hope to help build a genetic counseling program that provides genetic services for other specialties such as cardiology and prenatal.
Education
Bachelor of Arts in Biology with a minor in Psychology from Depauw University
Master's of Science in Genetic Counseling from Indiana State University
Residence
Currently living in Lincoln Township, Saint Joseph MI.
Where were you born?
Richmond, IN
What was your first job?
My first job in my high school years was scooping ice cream with a small business in Roanoke, IN. My first job after graduating from college was working with women and families involved in the department of child services in Indiana due to domestic violence in the home. My current position is my first job in genetic counseling following my graduation from graduate school in May 2020.
Best advice you ever got?
We are all lifelong learners and we will never stop learning.
Also the following: Show up fully.
Who inspires you most?
My family; they were my first role models and my biggest supporters.
That one thing about you we'd be most surprised to learn.
I discovered my current career by doing an internet search of "careers in genetics" when I was 15.
What do you love to do in your downtime?
As a first-time homeowner, my downtime is filled with updating my home and making it our own. I love to binge-watch true crime documentaries and to bake when I can find the time.
What book are you reading now?
I am not currently reading a book. I cannot seem to recall the last time I read something for pleasure; I typically am reading research articles.
Volunteer activity you love the most.
I have truly enjoyed volunteering with animal shelters during my college years.
What motivates you to give back to your community?
Having grown up in a small town, I have always been motivated to provide care to small communities that would otherwise not have these services. After graduating, I knew I wanted to serve a smaller community instead of a large city.
What Superpower would you most love to have?
Ability to control time! There just never seems to be enough time.
What has been the most eye-opening thing about the coronavirus pandemic for you, personally?
An ever-growing respect for the staff on the front lines during a pandemic. I knew our nurses, doctors, and staff were passionate and hardworking, but they have shown true resilience during these difficult times.
What does the honor of being named to the 40 Under 40 most mean to you?
Having just moved to St. Joseph during 2020, I'm honored to know that I'm already making a difference in our community. Starting a new clinic has had its challenges, especially during a pandemic, and I'm grateful for the recognition and support!