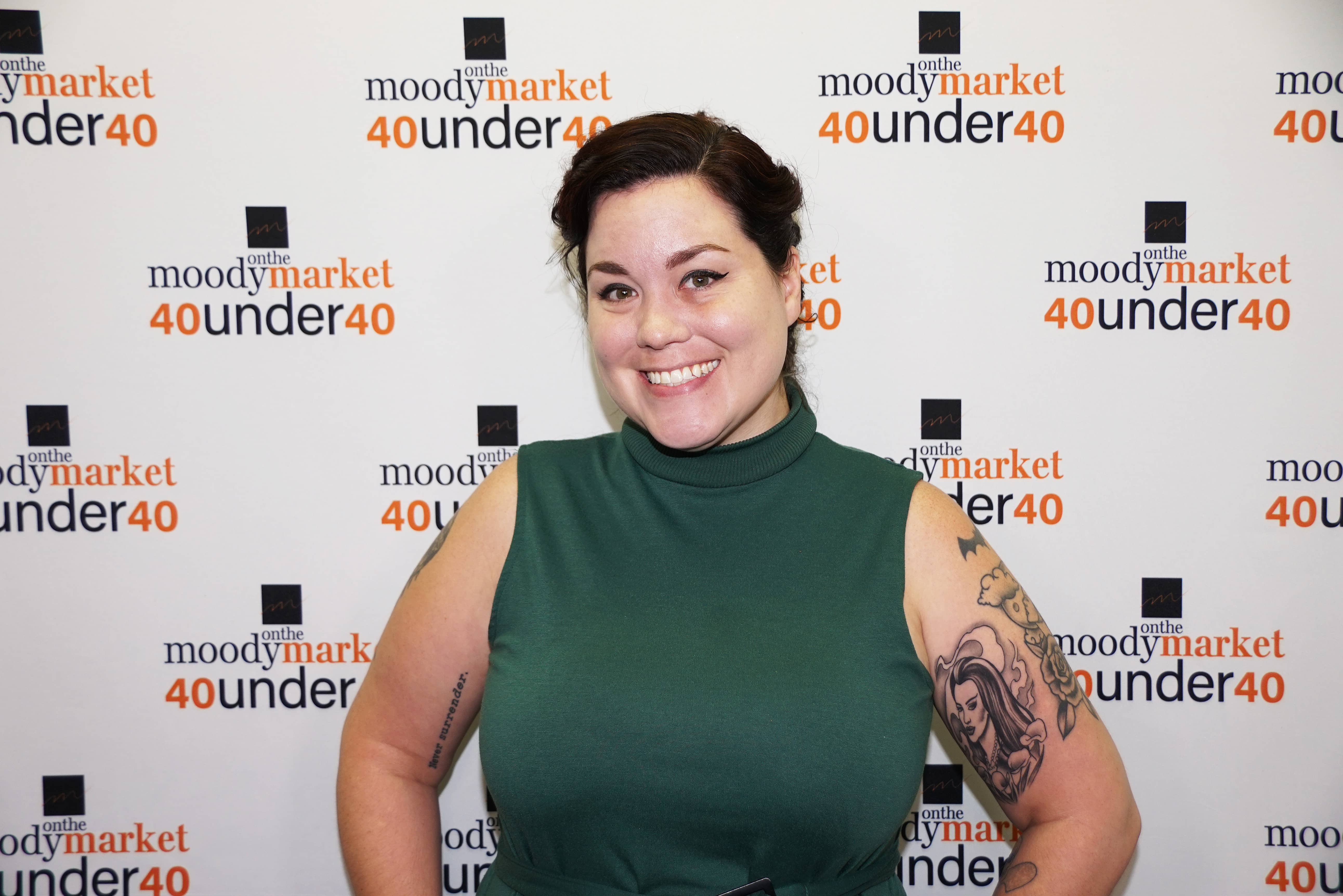 Name
Sarah Brittin
Company/Organization
Pizza Transit
What Does Your Company/Organization Do?
We are a 2nd generation pizzeria specializing in creative, hand-tossed pizzas.
Age
39
Accomplishments
We have won Best Pizza in Leader Publication's Best of the Best Awards 12 years in a row and Business Woman of the Year from Four Flags Chamber of Commerce in 2012.
What else do you hope to accomplish by the age of 40?
I'll be 40 in just a year, but look forward to celebrating Pizza Transit's 35 year anniversary and continue to work on the revitalization of downtown Niles.
Education
I am a graduate of Buchanan High School, and went straight into the work force. I was educated in the industry by watching my dad since I was five years old.
Residence
Niles, MI
Where were you born?
Lansing, MI
What was your first job?
My first job was folding boxes and doing food prep for my parents at Pizza Transit.
Best advice you ever got?
My dad signed his last email before losing his battle with cancer with the words "Never Surrender" and I think of that strength whenever I need a little extra motivation.
Who inspires you most?
My husband inspires me daily. He has encouraged my career while building his own. He is absolutely brilliant in his field, but is not above helping me with dishes or running to the store when we are out of something. I will never understand how he manages to be so dedicated to his career, be my support system, and be the best dad in the universe. I couldn't have any of the success I have achieved without him in my corner.
That one thing about you we'd be most surprised to learn.
My family and I are very passionate about traveling. If I am not at the restaurant there is a good chance we are hiking in Iceland, kayaking in the Caribbean, or learning falconry in Scotland. Time off is hard to come by in the restaurant industry, so we make the most of our family time and fill it with fun and adventure!
What do you love to do in your downtime?
I am an avid movie lover, and love spending time with our 2 adopted Greyhounds Lily and Loki.
What book are you reading now?
Glamour Ghoul: The Passions and Pain of the Real Vampira by Sandra Niemi
Volunteer activity you love the most.
I am most involved in our downtown. Niles has seen a lot of growth in the past decade, and is continuing to grow. I try to stay involved in that growth by volunteering in our community and sponsoring local events. I also try to honor my father's battle with cancer by helping with Relay for Life and the Make a Wish Foundation.
What motivates you to give back to your community?
I think community involvement is part of what sets small businesses apart. We aren't just a restaurant, we are the business that supports your kid's soccer team, project graduation, or hosts a cancer benefit concert for your loved one. Being able to give back is our way of showing our community that we appreciate their support.
What Superpower would you most love to have?
I would take the power of flight. It would come in very handy for our travel adventures, and be excellent for pizza delivery!
What has been the most eye-opening thing about the coronavirus pandemic for you, personally?
The most eye-opening thing about the pandemic was how supportive our community is. I feared for my staff's jobs, and for the future of my business. I added curbside service and created our Pizza Kits (which were so popular we got to be on national TV), and we were blown away by how busy we were. Our already loyal customers ordered extra, tipped even better, and cheered us on to our best year of sales in 34 years of business. We were blessed to never cut anyone's hours at all to be able to serve our community when so many other industries were shut down.
What does the honor of being named to the 40 Under 40 most mean to you?
This honor means a lot to me. It has been a difficult year-and-a-half to say the least. The stresses of the pandemic, months of wearing a mask in front of a pizza oven, supplier shortages, and so much more have made this the most challenging time of my career, so it feels extra great to be nominated now. I'm thankful to be recognized with so many other great business people!