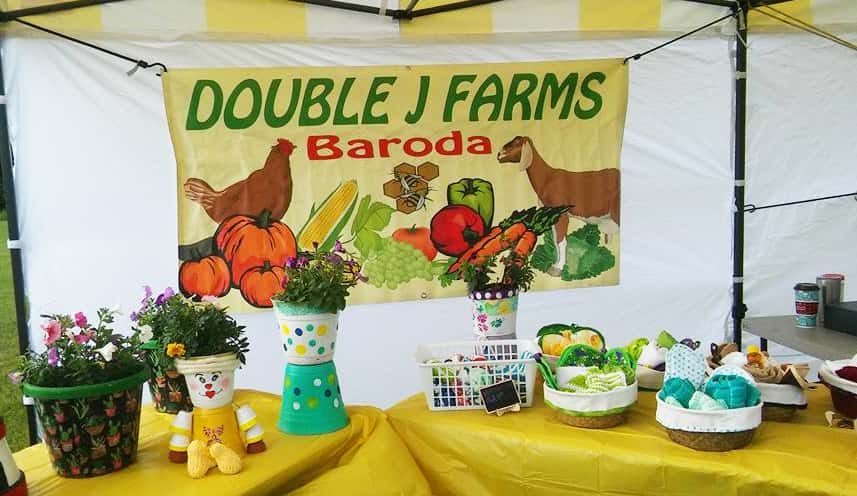 When I first introduced you to the new Baroda Farmers Market last summer I posed the hypothetical question, "When is a farmers market more than just a farmers market?" The answer was, "If you're Christina and Mike Price of Baroda the answer is elementary — every weekend."
The Price family first created the new Baroda Farmers Market last season, and they're always punching things up with a little something extra. This season they have moved to a new location at 9202 Cleveland Avenue, in the parking lot of the former Silver Spoon diner and Harding's Market.
The Baroda Farmers Market is slated to run every weekend on Saturdays through October 19th, from 9am until 2pm.
The market is family owned and operated by the Price family and is focused, as Christina tells me, "On supporting local farmers such as ourselves as well as small business owners, crafters, bakers, pastry-makers, stay at home moms and small chain businesses." She admits that the Baroda market, "Is definitely a smaller market with an average of about ten vendors each run, but we are working really hard to make a successful farmers market for our community."
Christina says they are always looking for additional vendors for the market and encourages interested parties to contact her at BarodaFarmMarket@gmail.com or on Facebook or the website of www.BarodaFarmersMarket.com.
Here's the line-up so far for tomorrow's Baroda Farmers Market, Saturday, August 10th:      
Price Farms
Double J Farms

R&D Mushrooms

Bills Stand Coolers

Les Fleurs Soap

The Wild Lotus

Jen's Gallery & Gifts

Sommerfelt Farms

Popcorn & Goodies

Cupcakes

A Hot Dog Cart serving lunch