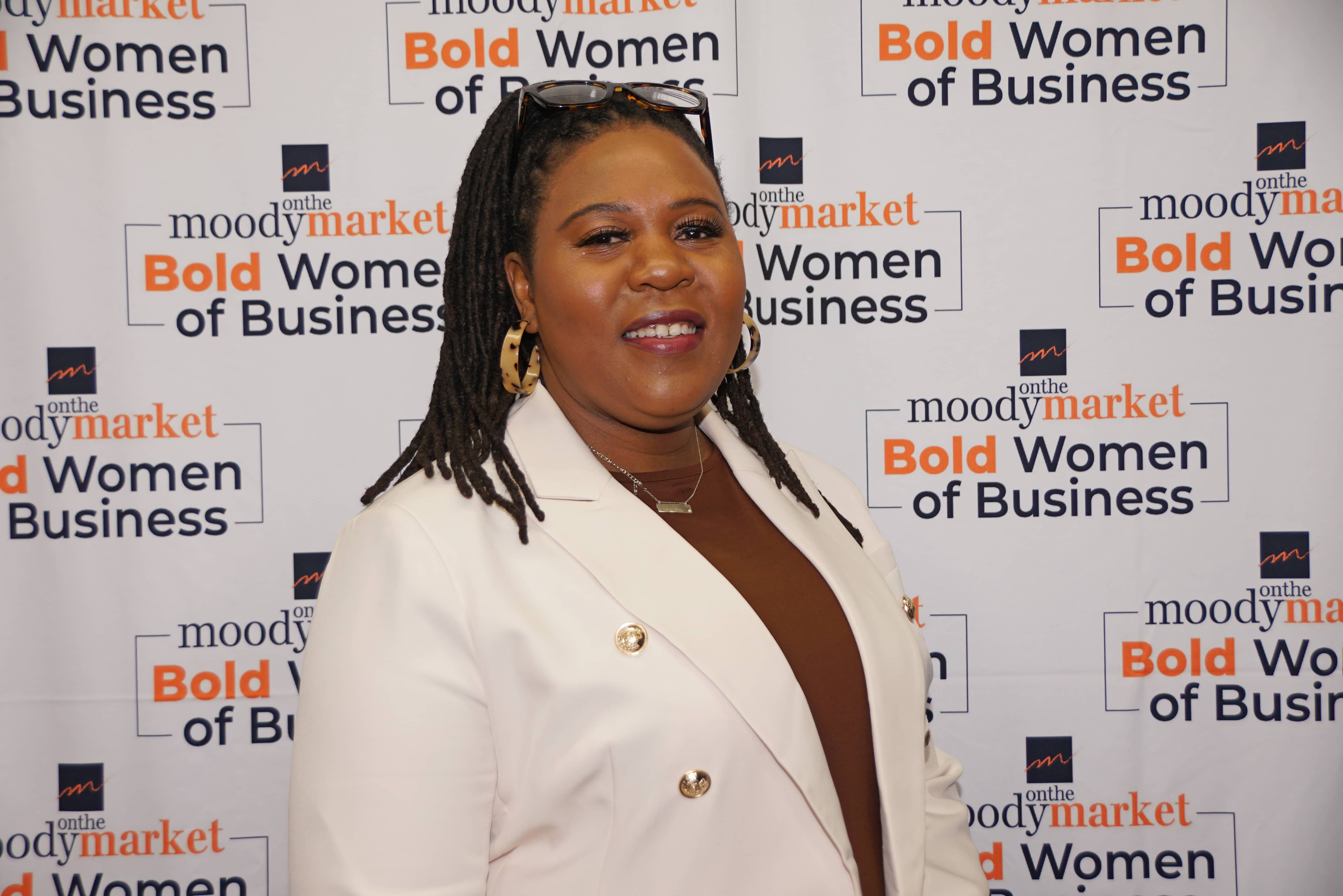 If bold women keep clear priorities, our Class of 2022 has a prime example in the form of Sekenah Tennison who was at the height of her professional career several years ago when she realized that she was not living the life that she wanted. Rather than continue to slog through day-after-day, she resigned from her job in order to pursue her passion for helping women grow into their purpose. Her nominator says that she is a risk taker, having witnessed her take on many risks over the past 20 years, and contends that despite experiencing setbacks along the way, "She has never given up!" Sekenah is the CEO and Founder of Possibilities Network, and the creator of Dream Life Academy Coaching where she helps women transition "From Employee to She.E.O." Just as she did when she stepped away from her dead-end job, Sekenah helps women who want to leave their job and start a business through a job-quitting exit strategy, developing a plan from business concept to branding. She brings a long history of providing training, support and advocacy for individuals all across Michigan's Great Southwest. In fact, she was a member of the inaugural round of the Moody on the Market 40 Under 40 young professionals in our region when the program started in 2018. Read on for more of what she's been up to and the advice she gives to future Bold Women of Business.
Name
Sekenah Tennison
Where do you live?
Dowagiac, MI
Company or Organization
Possibilities Network
What is your job or role there?
I am the owner of Possibilities Network and the creator of Dream Life Academy Coaching. We empower talented women to go from workers to business owners.
How do you think that Bold Women of Business demonstrate being bold?
Bold Women of Business demonstrate boldness by tapping into their intuition, having confidence in their talents and making choices for their business that makes sense, rather than what's popular or traditional.
Bold women are often defined by a number of descriptors. Please choose from the following descriptors to produce the top three that you would say most exemplify your personality?
Risk Taker…Courageous…Distinctive
Please provide an example of when you feel you were at your very best in taking action on the job or in your role.
My best action-taking decisions were to build my business around life rather than life around my business and to focus on good money management while making a profit. These decisions help me enjoy the business-building process and keep me energized.
What's the funniest thing that ever happened on your road to success?
I loved my first official office. It was an industrial space with a roll-up door and was beautifully designed. However, the space wasn't meant to be an office. I was sandwiched between a carpenter and a home decor shop, there was no air conditioning, and when the furnace kicked in during the winter months, it was loud! Almost too loud to hear on the phone.
The funniest thing that ever happened was attempting to conduct meetings.
I can recall having a meeting of people practically melting at the table in the summer. When the roll-up door was open, I'd often have visitors looking to buy my office furniture.
That office had quite a few adventures, but I loved the space and will always appreciate those early days.
Who most inspires your personal drive for success every day?
Women inspire me, especially the women in my life. I am reminded by my personal experiences that life is limited and that even a long life is a short life.
I believe everyone, including women, should have the freedom to create the life they want. I'm motivated to break down the barrier of thinking we are required to fit a specific mold to live well. I believe that smart, talented, and capable women don't pursue their dreams of entrepreneurship because of a lack of know-how. I love seeing women win, and I am passionate about women experiencing the best life possible for them.
What is your best advice to women in Southwest Michigan looking to succeed, as you have, in business?
I would advise women to start from the beginning of a business, focusing on what they want to experience in life and business rather than what they don't want. Thinking about what's possible opens our minds to be more creative and see opportunities that may not have been recognizable.
My second advice is to avoid rigidly planning and instead think in terms of strategy. Mainly because often, people aren't clear about their business offer and devise a plan and stick with it prematurely. As a result, they never leave the planning stage or give up quickly.
If you are going on a journey and plan to take a specific route when you come to a roadblock, you don't turn around, go back home and start over. What we do instead is look at what alternate routes are available. That's the difference between a rigid plan and strategies to reach business goals.
My final advice is to manage your money well. For example, get an accountant in the early stages of business. If you make a little or a lot, you can feel "broke" as an entrepreneur if you don't make smart decisions with your money.
What does your selection to the ranks of the Bold Women of Business from Moody on the Market mean to you?
I appreciate this acknowledgment of my successes in business. It encourages me to keep going, as I have so much more to accomplish on my journey. Thank you for this recognition.