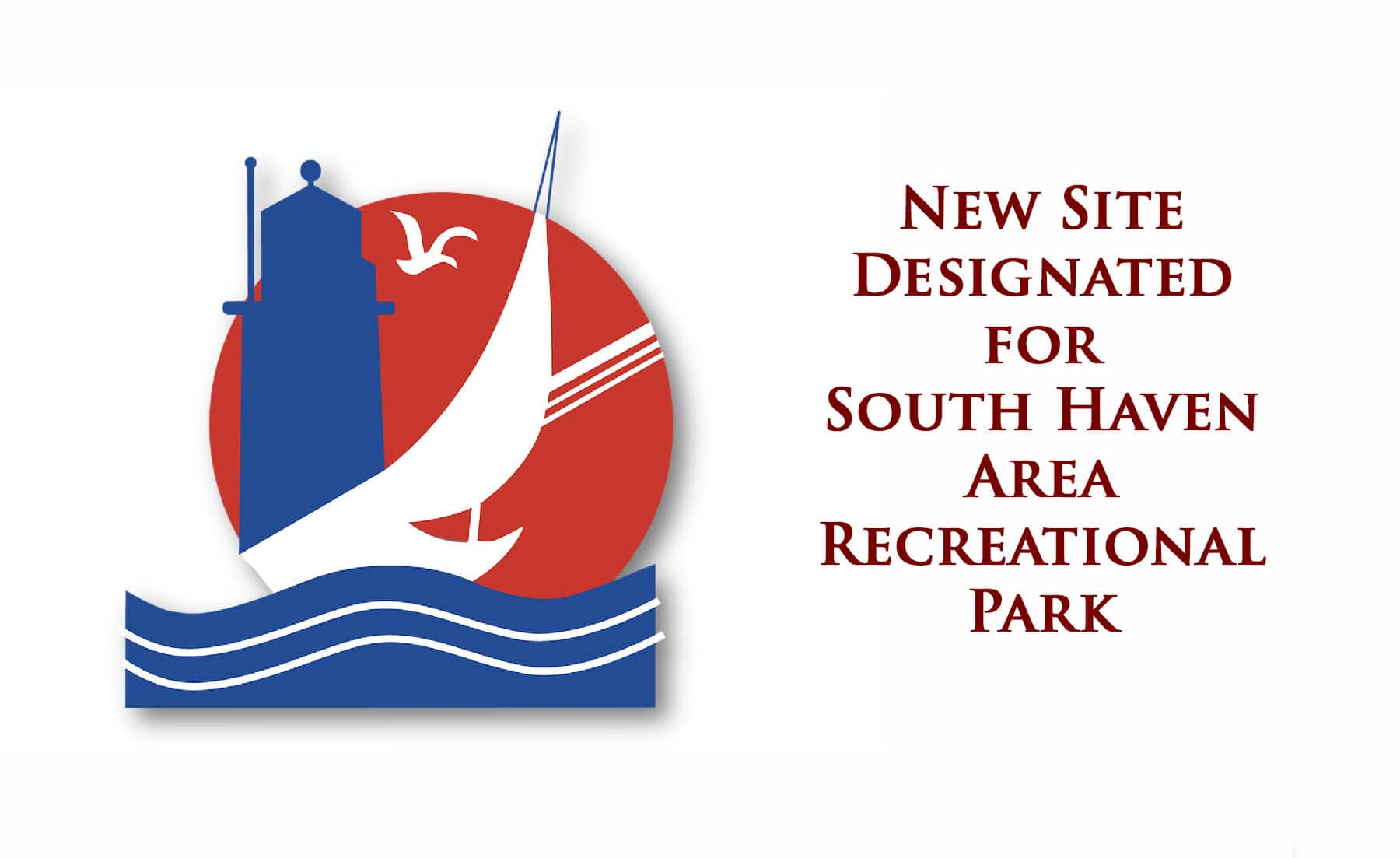 If all goes according to plan, the City of South Haven will have a dynamic new community gathering spot for families to play together in a wide range of recreational activities in the not too distant future, but at a different location from that which had been identified earlier.
The City of South Haven and the South Haven Area Recreation Authority, or SHARA, have identified and are taking steps to purchase a new location for development of the South Haven Area Recreational Park, or SHARP.
Located at 75327 14th Avenue in South Haven Township, the land in consideration is approximately 40 acres and is adjacent to the Van Buren County Trail. It will be used to build a community gathering spot where children and families can play together, featuring diverse recreational activities such as baseball fields, softball fields, walking paths, and soccer fields.
Dennis Fitzgibbon is a member of the board at the South Haven Area Recreation Authority. He says, "This is an exciting opportunity for us to establish a partnership with a community that is welcoming us with open arms and offering tremendous support." He adds, "Since this park concept was originally introduced in 2006, we've worked diligently to move forward on the development of property we originally purchased to serve as its new home."
Ross Stein serves as SHARA's Chairman of the Board. He admits, "Despite our best efforts, there have been several challenges connected with the original location that we've been unable to work through. We have now identified a new location closer to home in Van Buren County that will allow us to move forward with its development – and we have already secured significant government funds to do so."
To purchase the property, the Michigan Natural Resources Trust Fund and the Michigan Department of Natural Resources have approved a grant application for $300,000. An additional matching fund for this grant of $100,000 is expected to be approved through SHARA.
The previous location, approximately 96-acres located in Casco Township of Allegan County, was purchased in 2006 for $423,000 with funds raised by the SHARP committee through community support. That property will now be sold, and its proceeds – along with the anticipated grant from the State – will be used to purchase the new parcel of land and begin development.
Mark McClendon, another SHARA Board Member says, "First and foremost, it's important to emphasize that our mission is still very much the same, and to assure those who donated to the project that all funds obtained from the sale of the property will be used for the purpose of developing this common space, as initially intended." McClendon adds, "This project has been long anticipated in our community, and although smaller than our original purchase, we feel the new property will better fit the changing needs of our residents – and is one that we can begin development on almost immediately."
The committee and SHARA are planning to secure any necessary grants and donations in 2018, with capital development to occur in the near future.
For more information on this project, you can visit the Parks and Recreation page at south-haven.com.