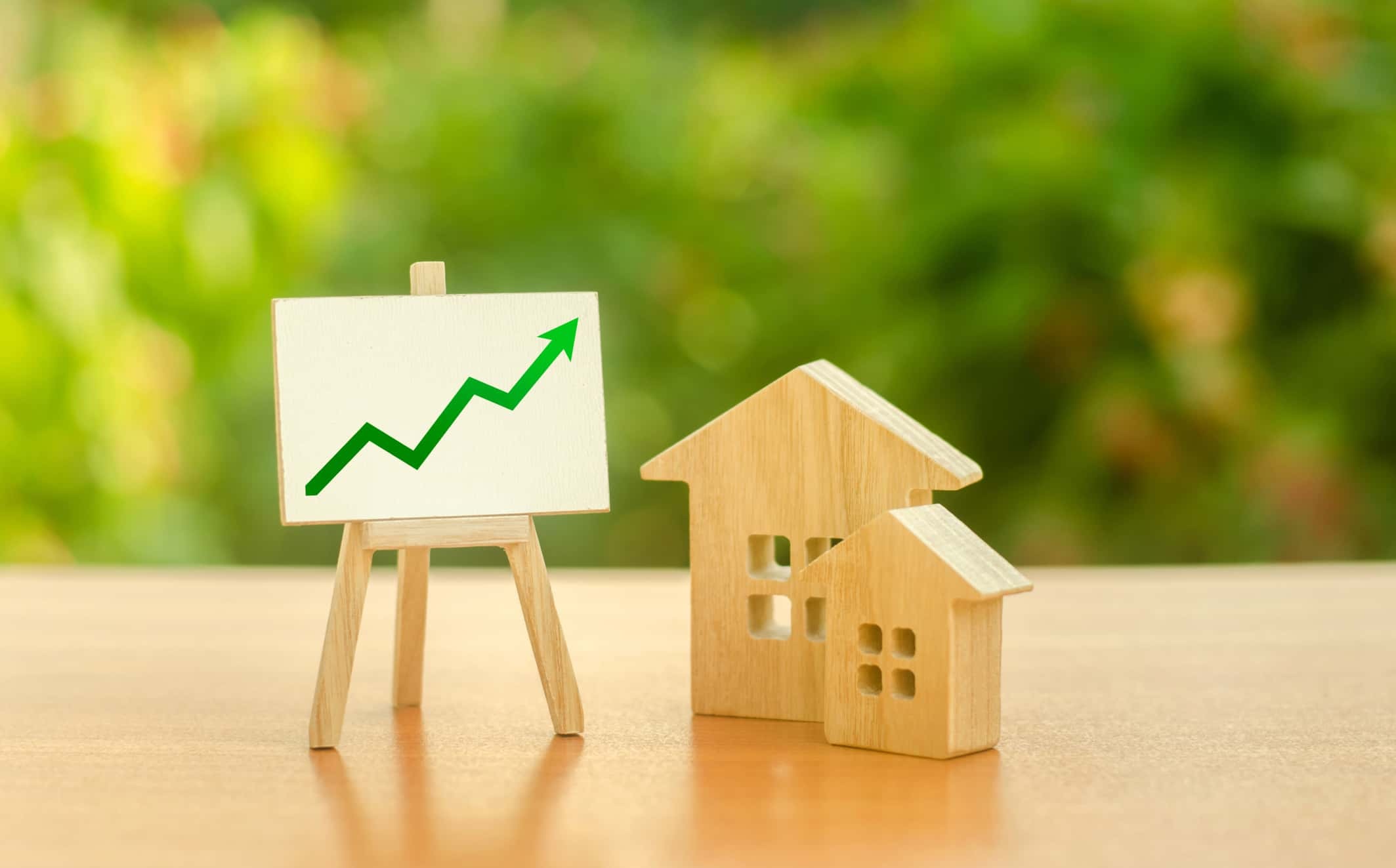 Buyers in search of a new home in Michigan's Great Southwest got a New Year's gift in the form of lower prices last month as the housing market bounced back from the numbers of a year ago and with a price break to boot.
Alan Jeffries, Association Executive for the Southwestern Michigan Association of Realtors, tells us, "The housing market across Southwest Michigan in January 2020 got the year off to a good start by bouncing back significantly from January 2019 in sales and by giving buyers a break from the escalating selling prices in the latter half of 2019."
Jeffries adds, "January tends to be the least productive month of any given year, as for a variety of reasons, buyers and sellers push to close in December before the year-end." He notes, "When we compare the number of houses sold and closed in December to January of the next year, there has been a 25- to 37-percent drop in houses sold over the last five years. For example, home sales in January 2020 were 25-percent below sales in December of 2019 (190 vs. 254)."
Market watchers say that the milder weather last month may have pushed home sales up 9-percent over January 2019 (190 vs. 175). For January, home sales returned to the same level as in January 2018. What makes the increase in sales even more notable is that the inventory of houses for sale dropped another 5-percent from already low January 2019 levels, (1,178 vs. 1,244). Since 2017, the inventory level has been around 4.2 to 4.9-months supply in January. The declining inventory affects buyers living in Berrien, Cass, Allegan, and the westerly 2/3rds of Van Buren Counties.
The average selling price in January increased 11-percent to $220,881 from $199,131 in January of 2019, while the median selling price dropped 23-percent from January of 2019 ($168,750 vs. $137,500).
The median price is the price at which 50% of the homes sold were above that price, and 50% were below.
The total dollar volume at $41,967,468 jumped 21-percent in January 2020 from $34,848,017 in January 2019.
The number of bank-owned or foreclosed homes as a percentage of all transactions was 7-percent in January, reaching the lowest percentage for January in the year-over-year comparison. In December 2019, the percentage was 4-percent. The highest percentage ever in January was 57-percent in 2009.
Locally, the mortgage rate decreased to 3.589 from 3.756 in December 2019. Last year in January, the rate was 4.573.  Nationally, the Freddie Mac mortgage rate in January was 3.51 versus 3.74 in December for a 30-year conventional mortgage.
Nationally according to the National Association of Realtors, existing-home sales declined in January, continuing a fluctuating pattern of monthly increases and declines. Significant declines in the West region dragged down nationwide numbers, with the other three major U.S. regions reporting marginal – or no – changes last month.
Total existing-home sales, which were completed transactions that include single-family homes, townhomes, condominiums, and co-ops, decreased 1.3-percent from December to a seasonally-adjusted annual rate of 5.46 million in January. However, for the second straight month, overall sales substantially increased year-over-year, up 9.6-percent from a year ago (4.98 million in January 2019).
Lawrence Yun, is Chief Economist for the National Association of Realtors. He finds the outlook for 2020 home sales promising despite the drop in January, saying, "Existing-home sales are off to a strong start at 5.46 million," and adding, "The trend line for housing starts is increasing and showing steady improvement, which should ultimately lead to more home sales."
The median existing-home price for all housing types in January was $266,300, up 6.8-percent from January of 2019 ($249,400), as prices increased in every region. December's price increase marks 95 straight months of year-over-year gains, and Yun suggests, "Mortgage rates have helped with affordability, but it is supply conditions that are driving price growth."
Regionally, compared to last month, January sales only increased in the Midwest, while year-over-year sales are up in each of the four regions. Median home prices in all regions increased from one year ago, with the Northeast region showing the strongest price gain.
Existing-home sales increased 2.4-percent in the Midwest to an annual rate of 1.29 million, which is up 8.4-percent from a year ago. The median price in the Midwest was $200,000, a 5.4-percent increase from last January.
First-time buyers were responsible for 32-percent of sales in January, up from 31-percent in December and up from 29-percent in January of 2019.  The National Association of Realtors 2019 Profile of Home Buyers and Sellers – released in late 2019 – revealed that the annual share of first-time buyers was 33-percent.
Yun says, "It is good to see first-time buyers slowly stepping into the market," and adds, "The rise in the homeownership rate among the younger adults, under 35, and minority households means an increasing number of Americans can build wealth by owning real estate. Still, in order to further expand opportunities, significantly more inventory and home construction are needed at the affordable price points."
Individual investors or second-home buyers, who account for many cash sales, purchased 17-percent of homes in January, equal to December 2019 and up slightly from 16-percent in January 2019. All-cash sales accounted for 21-percent of transactions in January, up from 20-percent in December but down from 23-percent in January 2019.
Nationally, the total housing inventory at the end of January totaled 1.42 million units, up 2.2-percent from December, but down 10.7-percent from one year ago (1.59 million). The housing inventory level for January is the lowest level since 1999. Unsold inventory sits at a 3.1-month supply at the current sales pace, up from the 3.0-month figure recorded in December and down from the 3.8-month figure recorded in January 2019.
Vince Malta, Broker at Malt & Co., Inc. in San Francisco and President of the National Association of Realtors says, "We are hopeful and also confident that home sales will improve this year," and adds, "NAR has and will continue to do its part in the industry, reiterating the social and economic benefits of homeownership and advancing conversations surrounding housing affordability concerns."
The numbers reported for local sales include residential property in Berrien, Cass, Allegan, and the westerly 2/3rds of Van Buren Counties and should not be used to determine the market value of any individual property. If you want to know the market value of your property, you should contact your local Realtor.
The Southwestern Michigan Association of Realtors, Inc. is a professional trade association for real estate licensees who are members of the National Association of Realtors and ancillary service providers for the real estate industry in Berrien, Cass, Allegan and Van Buren Counties. The Association can be contacted at 269-983-6375 or through their website at www.swmar.com.