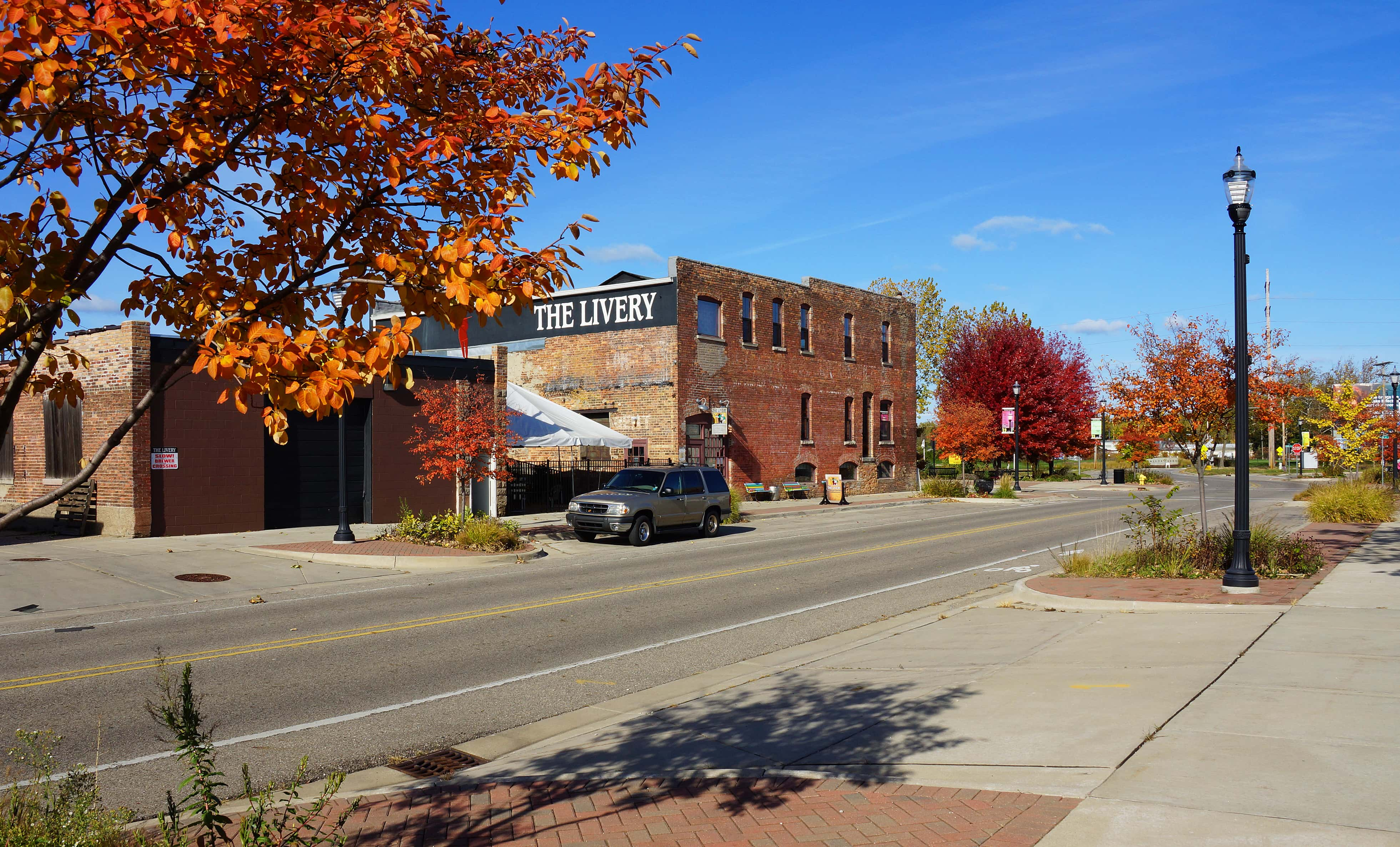 The building has played a key role in the community for more than one hundred years, but the last thirteen have been truly over the top, and it's almost time to celebrate that baker's dozen years of great craft beer, excellent food, outstanding entertainment, and camaraderie beyond compare.
Yes, over one hundred years ago, the building known as the Palace Livery provided a vital service making it a unique gathering place for residents of, and travelers to, Michigan's Great Southwest. But, it was thireeen years ago that the former horse livery was brought back to life as The Livery….the oldest craft brewery in Berrien County, and the party has been rolling non-stop ever since.
Now, they hope you make plans to join that rolling celebration as The Livery celebrates their 13th Anniversary on Friday, August 17th and Saturday, August 18th. It's a two day celebration that will feature specialty beer tappings…bottle releases…specialty firkins…and two solid nights of live music on stage.
Read on to learn more about this great celebration getting underway soon.
Here is the 13th Anniversary Tap List (Taps open at 11AM on 8/17):
Maillot Noir (Sour/Oak-Aged Biere De Garde, aged on black & red Raspberries)
Grand Reserve Funkalicious (Sour/Oak-Aged Imperial Red Ale, aged on red raspberries for 2 1/2 years)
Big Bottom (Imperial Stout, with espresso, cocoa nibs, vanilla, maple, and cinnamon)
13th Anniversary Ale (Saison, aged on Yellow Birch, made with Pilsner, Vienna, and Munich malt from Empire Malting (Empire MI) and Crystal Hops from Hop Head Farms (Berrien County MI)
Bourbon Barrel Aged 12th Anniversary Ale (Dark Belgian Strong Ale, aged in Four Roses Bourbon Barrels)
Neapolitan Complex (A blend of sour/oak aged stout with cocoa nibs and a sour/oak aged golden ale with strawberries and vanilla)
These are the specialty Bottles to be released at the celebration (Released on Sat 8/18 at 11AM):
Maillot Noir
Grand Reserve Funkalicious
13th Anniversary Ale
BBA Trippel Weizenbock
Also scheduled are a full quartet of specialty Firkins, including:
Friday (at 5:15PM) :
McGilligans (Dry-hopped with Crystal and Cashmere)
Saturday:
Blue Verch – Verchouosity with blueberries and vanilla
Peach Funk – GR Funkalicious with peaches
Cherry Bottom – Big Bottom with cherries
To keep the excitement at a fever pitch, here's the Entertainment lineup for The Livery 13th:
Friday, August 17th – SlimGypsyBaggage + Melophobix – 8:30PM show – $10 advance/$15 door – This show will feature a full-length set from each band, along with special collaborations and other shenanigans!
Saturday, August 18th – Charlie Millard Band– 8PM show – 3 SETS of music!!! – "Pay What You Want"!! This Northern Michigan-based band is nothing short of dynamic, with their unique brand of Cinematic Indie-Folk Rock!!
The mission of The Livery is to honor the rich history of brewing by continuing to create hand-forged beer that will inspire and enlighten. The byproduct of their brewing is that it continues to unite the community with travelers near and far, under one roof, in celebration of life. Furthermore, The Livery's outreach into the community continues to help strengthen the vast programs that encapsulate the character of the region.
Make plans to join the celebration with The Livery, in the Benton Harbor Arts District at 190 5th Street downtown Benton Harbor.