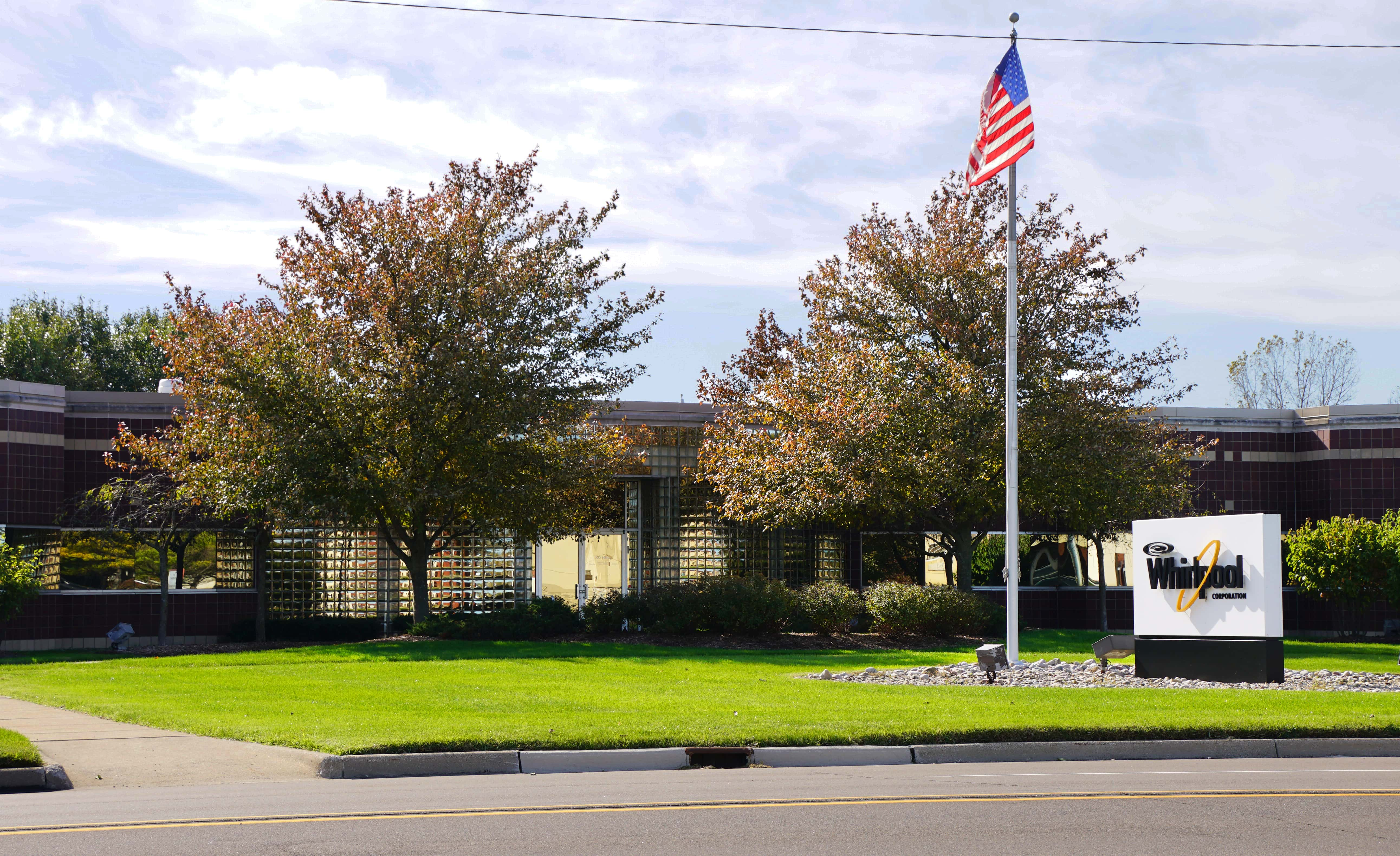 In a major announcement this morning, United Federal Credit Union has revealed plans to purchase the former Whirlpool Corporation office building at 150 Hilltop Road in St. Joseph, with plans to use the approximately 80,000-square-foot building as its new headquarters to support the credit union's long-term corporate growth plans, and to serve as a multi-functional space for current employees.
United Federal's President & CEO Terry O'Rourke says, "We are excited about what this new headquarters will mean for the future of the credit union," and adds, "We will be able to bring more teams together in one space, and have the room to attract new talent and create a first-class working environment for our outstanding employees."
Whirlpool's Jeff Noel says, "It has been our pleasure to work with the city, Cornerstone Alliance and United Federal Credit Union to create a solution that is beneficial to our community."  Noel, who serves as Vice President of Communications and Public Affairs for Whirlpool Corporation adds, "Everyone's goal was to make sure the building would continue to support jobs in the area."
United and Whirlpool worked with Cornerstone Alliance to establish a special Commercial Rehabilitation District for the property as a way to return it to a productive employment center. The recommendation was supported by the city of St. Joseph and the Berrien County Board of Commissioners.
Cornerstone Alliance President & CEO Rob Cleveland says, "This is the perfect outcome for an economic development project," adding, "United and Whirlpool have worked tirelessly to find a solution that worked for both companies, which will create employment opportunities and return the building to its highest and best use. United has the option to expand in many different locations in other states.  From the start, the City of St. Joseph has supported United's vision for this project that will pay tremendous dividends for the community."
Cornerstone Alliance is Berrien County's lead economic development organization, primarily focused on increasing employment opportunities, capital investments and expanding the local tax base in Michigan's Great Southwest.  Since 2017, Cornerstone Alliance has initiated projects that created more than 300 new jobs, led to more than $80,000,000 in new investment and launched 38 small businesses.
United CEO O'Rourke says, "We are grateful for the partnership with Cornerstone Alliance, and the leadership of the city of St. Joseph and the Berrien County Board of Commissioners to help get this purchase completed," and concludes,  "The collaboration between everyone involved made it possible for us to reinvest in the community in a big way."
Construction and redesign of the Hilltop building is expected to take twelve months. United will continue operations at its current corporate office in St. Joseph at 2807 South State Street as well as the corporate office in Niles, on South 11th Street.
United Federal Credit Union has served its Members since 1949 by helping them to build a sound financial future. United consists of more than 174,000 Member/owners worldwide and manages assets in excess of $2.8 billion. Its corporate offices and main branch are in St. Joseph, with additional branches in Arkansas, Indiana, elsewhere in Michigan, as well as in Nevada, North Carolina, and Ohio. For more information visit www.unitedfcu.com.