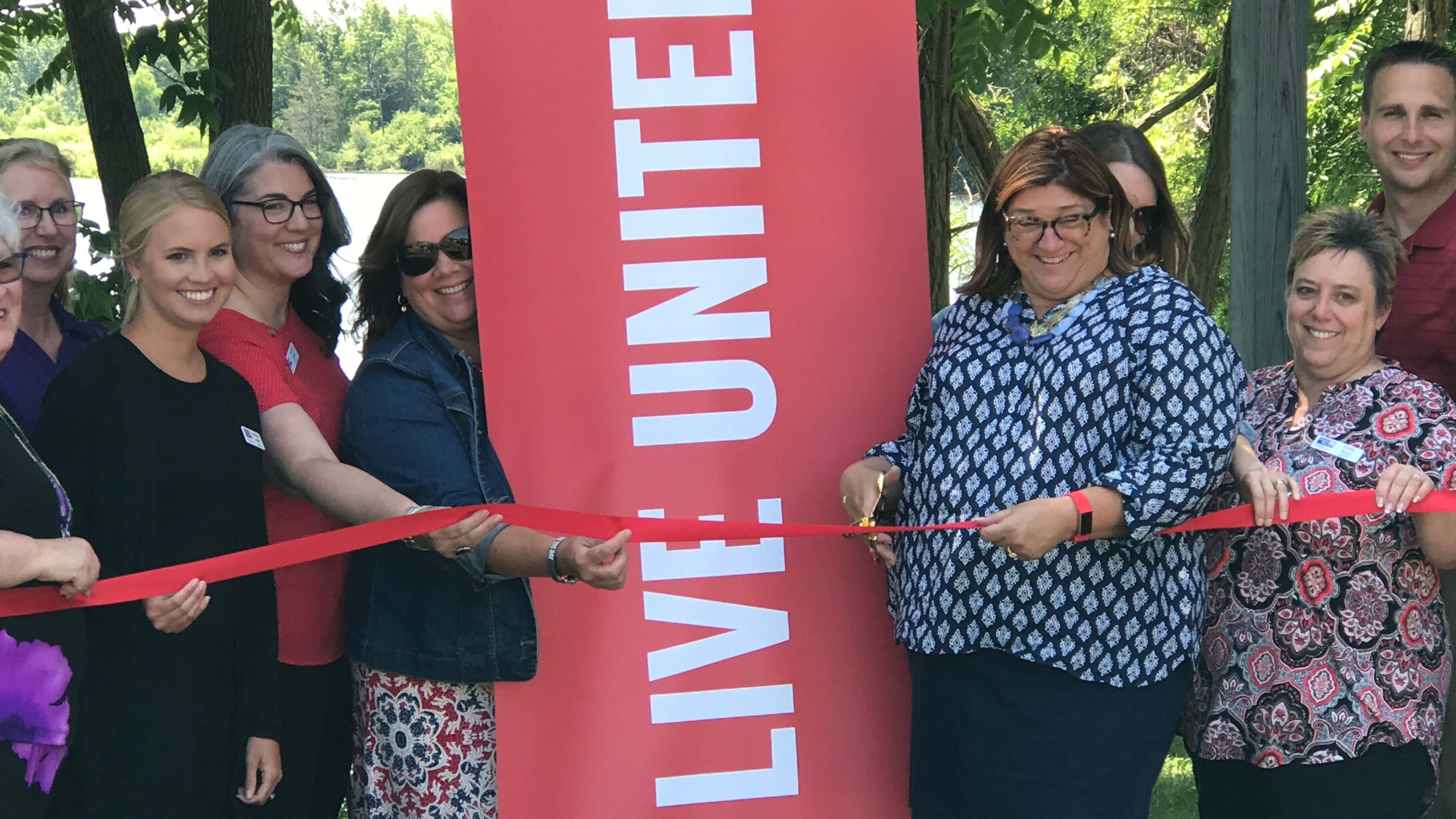 Today was a busy day for the staff of United Way of Southwest Michigan as they 'cut the ribbon' (literally and figuratively) on their merger with Van Buren County United Way to form one United Way that now serves Berrien, Cass and Van Buren County.
As we first told you in January, the two entities have been in talks to merge for many years, but took the official steps to join together in 2019. The merger was approved by the Board and officially began July 1 of this year.
Not only did they officially cut the ribbon on the merger at the Van Buren United Way office in Paw Paw, they also did a formal ribbon cutting outside of the South Haven Chamber as well.
That's where Charlotte Becker, Director of Annual Campaign, told the assembled group of chamber leaders, "Our goal [this campaign season] is $4.4 Million, so we're going to aim high for that, and I know we can reach that, so we can serve more people in Berrien, Cass and Van Buren counties."
When asked how the Van Buren county community could get involved in contributing to the lofty campaign goal, Becker said, "If you have a business that would like to run a campaign with us, we are thrilled to have that conversation with you. Retail, manufacturing, financial, schools. We're ready."
Vera Sebree is the former Executive Director for Van Buren United Way. She tells the group assembled at their Paw Paw office that things will only be getting better for Van Buren's access to United Way programs and resources.
"We will extend and combine efforts for the VITA Free Tax Program, and continue to do food drives for local pantries," Sebree stated. "Now that I'm no longer the Executive Director, I will have more time to expand offerings like our financial literacy programs, called 'Dollars and Cents,' to help educate those that live on a limited income. I'll be teaching in-field. And growing more programs in the area like Dolly Parton's Imagination Library."
United Way of Southwest Michigan Executive Director Anna Murphy says, "We'll now be able to provide more resources for the people of Van Buren county. We officially merged on July 1st. The office will remain open in Paw Paw, and the staff joins us to become one."
To find out how you can get involved in United Way or to ask questions about the merger, head over to uwsm.org.
Disclosure: The author, Zack East, is a Board Member and past Campaign Chair of United Way of Southwest Michigan.