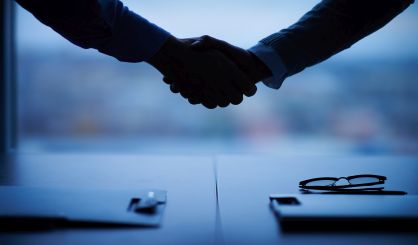 Today, Governor Whitmer proclaimed May 9-13 as Economic Development Week celebrating the efforts of all Michiganders in attracting and retaining high-quality jobs, developing vibrant communities, and improving the quality of life.
"Happy Economic Development Week! Right now, Michigan's economy is on the move. In partnership with the Michigan Economic Development Corporation, we have added 174,000 jobs year over year, including 21,600 auto jobs since I took office, which has helped bring our unemployment rate down to a low of 4.4%, and we continue to deliver on the kitchen-table issues that matter most to working families," said Governor Whitmer. "Economic development is an area where Republicans and Democrats in Michigan have worked side by side to get things done. Our future is bright, and I will continue to work with anyone to get things done. Let's keep Michigan moving."
Governor Whitmer's initiatives embody the spirit of Economic Development Week as she has taken bold actions to strengthen Michigan's economy including the signing of the bipartisan Strategic Outreach and Attraction Reserve (SOAR) package, which supports business by fully funding a competitive economic development toolkit to help make Michigan a national leader in business attraction. Earlier this year, General Motors announced a historic $7 billion investment in the state of Michigan, followed up by another transformational announcement by LG Energy Solution which plans to invest $1.7 billion in West Michigan. The governor also launched over $400 million to support small businesses through Growing MI Business grants. Through COVID, the Michigan Economic Development Corporation (MEDC) implemented 23 economic relief programs for businesses under the governor's leadership, supporting more than 25,000 companies and retaining more than 200,000 jobs, and provided $100 million through the Small Business Restart Program to help restaurants and other place-based businesses cover costs by providing grants up to $20,000 for mortgage, rent, taxes, payroll and other operating expenses.
Governor Whitmer's decisive leadership has led the best economic recovery in the nation. Last year, Michigan added 220,000 jobs and Governor Whitmer took Michigan from a $3 billion deficit to a $7 billion budget surplus. She leveraged these additional funds for historic once in a generation investment into Michigan's economy, infrastructure, and cutting costs for Michigan consumers and families.
Economy and Jobs Accomplishments
·         GM announced a $2.2 billion investment to build Factory Zero, creating 2,000 jobs and a $7 billion investment in Lansing and Orion Township creating 4,000 jobs
·         Stellantis announced the first new plant in Detroit in 30 years, creating 6,000 jobs.
·         Ford announced production of the first-ever full electric F-150, creating 450 jobs.
·         KLA Semiconductor announced a $150 million investment in Ann Arbor, creating 600 jobs in the semiconductor chip industry.
·         Semiconductor wafer manufacturer SK Siltron established a new facility in Monitor Township to support electric vehicle growth, creating up to 150 jobs, investing $302 million.
·         The Building Michigan Together Plan includes a $50 million investment in potash.
·         Outlined an economic vision with a $2.1 billion plan, MI New Economy, to grow Michigan's middle class, support small businesses, and invest in communities.
·         Established and fully funded programs to provide hundreds of thousands of Michiganders tuition-free higher education or skills training that leads to a high-skill, good-paying job.