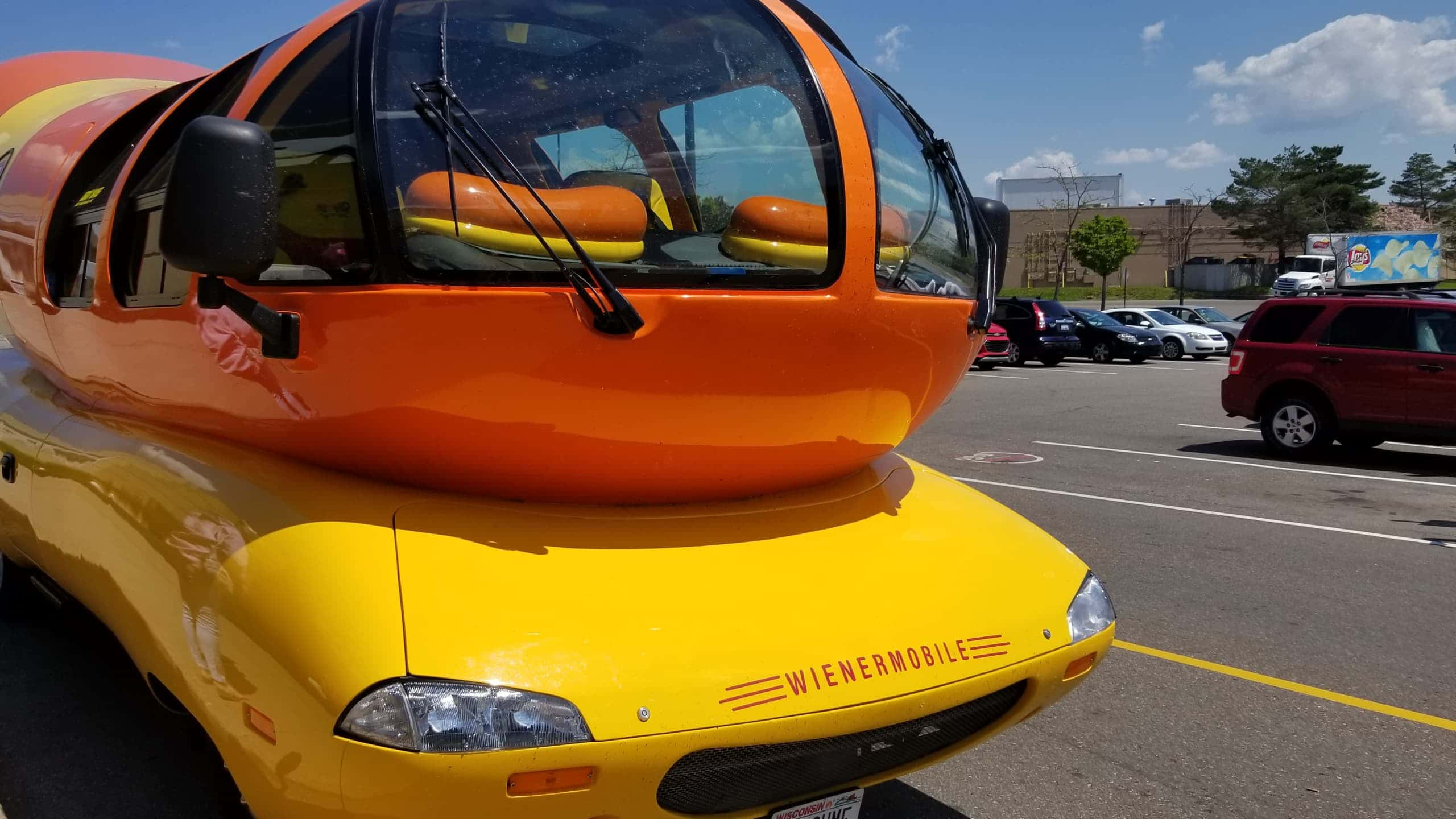 I don't know if your baloney has a first name…but the people who brought us that memorable ad campaign decades ago will be "in the house" tomorrow at a couple of Harding's Markets in the region in case you want to take you kids (or your own inner child) to visit the iconic Oscar Mayer Wienermobile.
Many of us have seen the colorful spectacle on the open roadway or at a supermarket celebration of some sort or other over the past several decades, but this is your chance to see it up close and personal.
The immediately recognizable pop-culture vehicle will make visits to Harding's Markets in both Coloma and Hartford tomorrow, Friday, May 17th, and a couple of Kalamazoo area stores on Saturday. The Coloma visit will take place from 11am until 2pm tomorrow and then they'll pack off to Hartford for a three hour stint from 2pm until 5.
The Oscar Mayer Wienermobile is actually a series of half a dozen automobiles structurally designed to mirror the shape of a hot dog on a bun to promote the products of the Oscar Mayer company throughout the United States.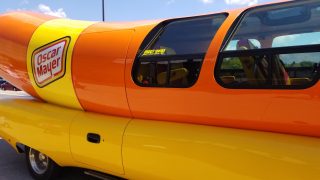 The first version was created in 1936 by Oscar Mayer's nephew, Carl G. Mayer, and variants are still used by the Oscar Mayer company today. Drivers of the Wienermobiles are known as Hotdoggers and often hand out toy whistles shaped as replicas of the Wienermobile, known as Wienerwhistles.
The colorful rides are actually 27-feet long, 11-feet high, and weigh seven-tons each. There is actually seating for up to six people inside on seats that are mustard and ketchup colored, plus a flat screen TV, and…thanks to a removable "bun-roof"…Hotdoggers can sit atop the Wienermobile at promotional stops while playing the official Oscar Mayer jingle over the vehicle's horn.
If you get a chance, check it out.
My thanks to Jeana Gondek, Morning News Anchor at WKZO Radio in Kalamazoo for the photos of the Wienermobile accompanying this story on Moody on the Market.