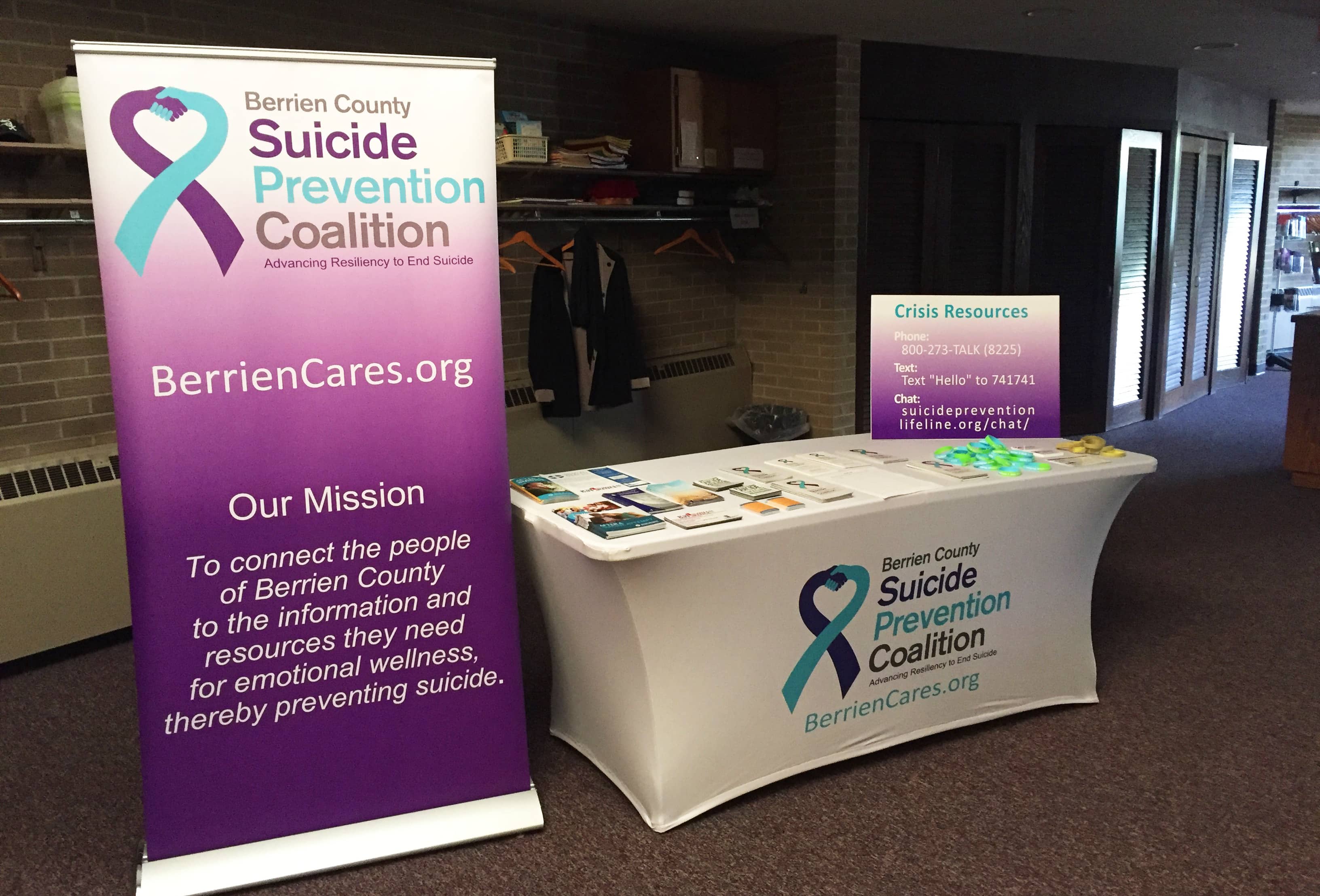 ---

---
While September 10th was Suicide Awareness Day, and October 10th marks World Mental Health Day, for people like Trent Watford and Bella Nichols, every day is a day very much filled with awareness, caring and concern for the prevention of suicide.
Trent and Bella share the tragedy of having lost a child to death by suicide. Both have committed their lives to ongoing awareness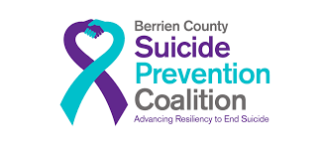 and doing everything in their power to aid measures in suicide prevention across Michigan's Great Southwest through their work with the Berrien County Suicide Prevention Coalition.
"Our 20-year old son, Nathan, died by suicide in 2010," shares Trent. "He was in the Navy, had just graduated from nuclear school and was sent to Guam to serve on a submarine. We had no indication, and the Navy had no indication, that there was anything that he was struggling with." In 2011, Bella lost her 17-year-old daughter, Rebekah, to suicide.
Today, BCSPC is an organization dedicated to the raising of awareness, the dissemination of facts, and the creation of connections across the community regarding suicide. They are not, however, a crisis prevention or hotline, nor are they a counseling service. Their mission statement is to try to connect the people of Berrien County to the information and resources they need for emotional wellness, thereby preventing suicide. Summing it up, Bella says, "We're not just trying to prevent the person from jumping off the bridge, we're trying to prevent them from ever getting to that point in their lives, by having more people trained in spotting the signals and warning signs of impending harm."
"We're not just trying to prevent the person from jumping off the bridge, we're trying to prevent them from ever getting to that point in their lives…"
Trent and Bella met while attending a support group at Lory's Place, a local grief healing center. Trent says, "I started looking around to see what was being done in the community as far as preventing suicide. I did find out that there were coalitions in other counties, but there was nothing in Berrien." It didn't take long for Trent, other concerned community members and representatives from area organization like Riverwood Center, Berrien RESA, Berrien County Health Department and Spectrum Health Lakeland to organize their efforts and begin holding regular meetings of the Berrien County Suicide Prevention Coalition (BCSPC).
One way they are going about accomplishing their goals is by making evidenced based best practices and trainings, like Mental Health First Aid, available to organizations throughout the community. Bella says, "Think about it this way. We have people all over getting CPR training, we need to get more people trained in Mental Health First Aid, which is a topic that goes well beyond just suicide prevention, but is key to making more people aware in the community at large of the critical need."
Any area company, school or organization interested in learning more about their nationally recognized trainings is urged to contact BCSPC through their website www.BerrienCares.org. Trainings will be virtual beginning in October, including some QPR (Question, Persuade, Refer) training sessions and Safe Talk. They have conducted sessions with one of the local fire departments, and similar attempts are underway to get more and more training out into the community. Other groups to take advantage of these resources were Andrews University and Four Winds Casino. As a quick resource, you can view and download their brochure and share it at your organization. BCSPC-Brochure
Data suggests that Berrien County sees 25 completed suicides each year. However, nationally, there are more like 25 attempted suicides for every 1 completed. Trent comments, "If you do the math on that, that's a lot of situations. I talked with one of the leaders at the 9-1-1 center here, and he figures, anecdotally, that they get one suicide-related call per shift, and there are three shifts per day. If you talk to people from the emergency room, there's a regular flow of people through there, as well, engaged in a suicidal-related crisis, so it happens a lot more than most people would even begin to realize." Perhaps more than you ever realized in your life.
It's not likely to ease up either, as Bella tells us, "There's a study on our website wherein Pine Ridge in Grand Rapids, which is a resource for us, conducted a study of the effects of Covid 19. It's a long study, but they definitely project a lot of problems with mental health coming up."
Trent says that's where you come in, suggesting, "We'd like to see more people get involved. More volunteers would for sure help. Perhaps you're somebody who has been affected by the impact of suicide. While some people don't think it would be something they would want to do, I for one know that I can't bring my son back, but I can try to prevent that from happening to some other family." Other ways you can get involved include attending one of their monthly meetings, currently being held virtually, with a tax deductible donation, and/or by joining their email list. So, the bottom line is you have the chance to give a little of your time, your talent and your treasure to the organization to further the cause of suicide prevention.
"I for one know that I can't bring my son back, but I can try to prevent that from happening to some other family."
A survey by the coalition shows that more than half of the nearly 1,000 people participating knew someone who had attempted suicide and even more knew someone who completed the act. More than two thirds knew someone with a mental illness. Perhaps key to the coalition, however, was that nearly all of the respondents (98.6-percent) believed that youth under the age of 18 should be educated about suicide prevention. Similarly, nearly every respondent (96.1-percent) indicated that more support is needed for families of people with mental illness or thoughts of suicide.
You can see the one-page summary of the survey by clicking this link:
BC-Suicide-Prevention-Coalition-Survey-Summary
Bella cautions, "People need to be able to get the information that they need into their hands because you never know when you'll be thrown into that situation with everything all fine and dandy in your life when we're all just one life-event away from being put in that situation ourselves. You never know. A friend, a neighbor, whoever may be struggling even though we may not be struggling on our own." Above all, she warns, "You never know who you may come into contact with that is having thoughts of suicide. We want to have as many layers of people educated on the matter as possible."
The reality is that many of us are only one life-event away from being in a suicide related situation.  The education, information and connections of the BCSPC can help prepare us all for that moment if and when it arises.
---
If you would like to be contacted by a volunteer representative of the Berrien County Suicide Prevention Coalition, please fill out the form. Please note that this form should not be used for emergencies.
---

---