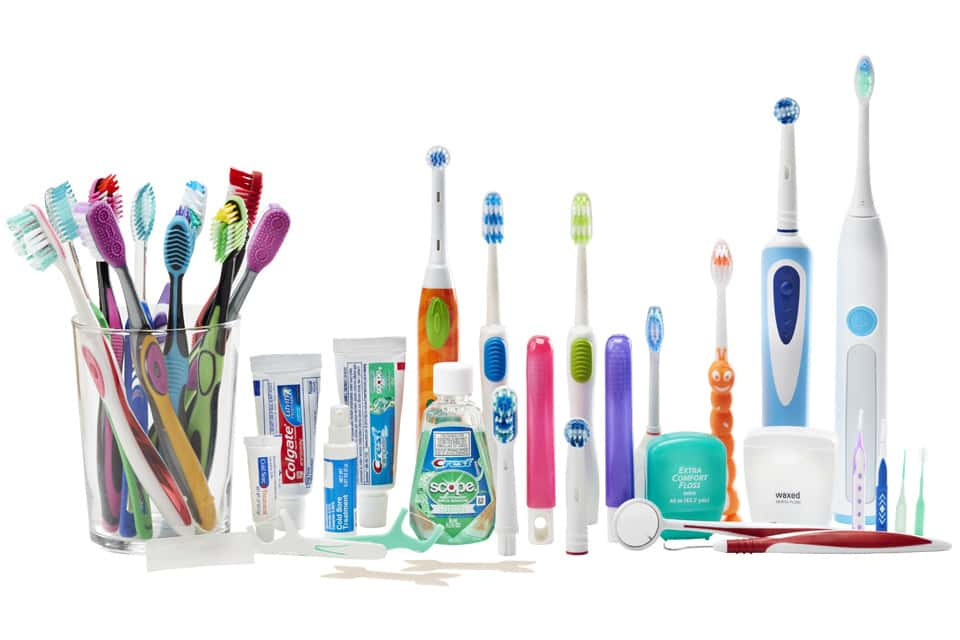 Two massive West Michigan companies are becoming one following a major acquisition announcement this morning.
Allegan's Perrigo is following through on plans to further advance into becoming a global consumer-focused self-care company with the announcement today of their acquisition of Grand Rapids-based Ranir Global Holdings, already a giant in that self-care arena for oral care.
Many people in the region know Perrigo as a global healthcare company. At its core Perrigo is a leader in popular store brand over-the-counter solutions, infant nutrition, and other products sold by the nation's largest retailers, as well as a leader in European branded over-the-counter products. Last year, Perrigo announced its plan to separate its Prescription Pharmaceutical business and its transformation to a global consumer-focused self-care company.
As part of Perrigo's transformation, Perrigo announced today a historic acquisition in the West Michigan market with the purchase of Ranir. The transaction brings together two complimentary companies with deep roots in the West Michigan region, allowing Perrigo to rapidly expand into a growing adjacent consumer category. Ranir is a leading global supplier of private label oral care with a comprehensive portfolio of 300+ highly customized oral care solutions including toothbrush heads, white strips, dental floss and more.
The deal is an all cash transaction valued at $750 million, or approximately $685 million inclusive of cash tax benefits on a present value basis. Ranir generated net sales of $287 million in calendar year 2018 and is anticipated to be growth and adjusted margin accretive to Perrigo's consumer business.
Perrigo announced this morning that they have reached a definitive agreement to purchase the privately-held Ranir Global Holdings LLC expected to close in the third quarter of the year. Ranir is the largest private label oral care company in the world, and sells into more than 50 countries worldwide.
Perrigo CEO and President Murray S. Kessler says, "The addition of Ranir to the Perrigo family illustrates a key component of our new strategy, accelerating growth by pursuing adjacent self-care categories. I can't emphasize enough the opportunity we believe exists by combining these two companies that are so closely aligned. This is highlighted by their geographic proximity, scale in store brands, leading market shares, strong and complementary customer relationships, a focus on quality, similar company cultures and a shared belief in the opportunity presented by the self-care mega-trend. We expect this strategic combination will enhance shareholder value and we are excited to provide more details at today's Investor Day event."
Rich Sorota is President & CEO at Ranir. He says, "Affordable self-care has never been more important as we face ever-increasing healthcare costs," and adds, "We've worked hard over the past several years to execute a comprehensive growth plan to advance our purpose of 'Delivering Millions of Affordable, Healthy Smiles' every day. As part of this plan, we are taking the next step in our transformation, while remaining fully committed to our heritage and values. Our two companies are immensely complementary and aligned in our greater purpose and mission. Our combined talents, scale, global presence, innovation, and understanding of self-care will help support not only our local communities, but also our suppliers, retail partners and their consumers. This ultimately enables us to better pursue our purpose worldwide."
The Ranir acquisition is an attractive opportunity both strategically and financially for Perrigo to accelerate its self-care vision by expanding its footprint in the key oral care category with a market leading store brand business that is led by a strong management team. As private label continues to take share from branded products in oral care, Ranir is well positioned to serve the growing demand for high-quality, customized, store brand oral care products.
Ranir is a high-growth business and a market leader in the attractive over the counter oral self-care solutions category with strong private label roots, global execution capabilities and a culture of innovation, all of which are highly complementary to Perrigo. The transaction demonstrates Perrigo's ability to identify and execute on unique, scale opportunities in adjacent categories.
Beyond the addition of approximately 650 talented employees and a strong bench of seasoned executives with over 200 years of combined leadership experience, the acquisition will also further diversify Perrigo's revenue and cash flow. The transaction is expected to be immediately accretive to standalone Perrigo net sales growth, adjusted operating income growth and adjusted EPS.
Perrigo intends to fund the transaction with cash on hand, proceeds from the sale of its Animal Health business and short-term debt, and has identified multiple opportunities to drive annual operating synergies of approximately $10 million by 2021 in addition to capturing tax value due to the structure of the deal.
The proposed transaction has been unanimously approved by the respective Boards of Directors of Perrigo and Ranir and is subject to the satisfaction of closing conditions, including customary regulatory approvals. The transaction is expected to close in the third quarter of calendar year 2019.
Morgan, Lewis and Bockius is serving as Perrigo's legal counsel. William Blair & Company, L.L.C. is serving as the exclusive financial advisor for Ranir with Kirkland & Ellis LLP as counsel.
The photo accompanying this story on Moody on the Market, showcasing some of Ranir's product lines, is courtesy of Ranir Global Holdings.