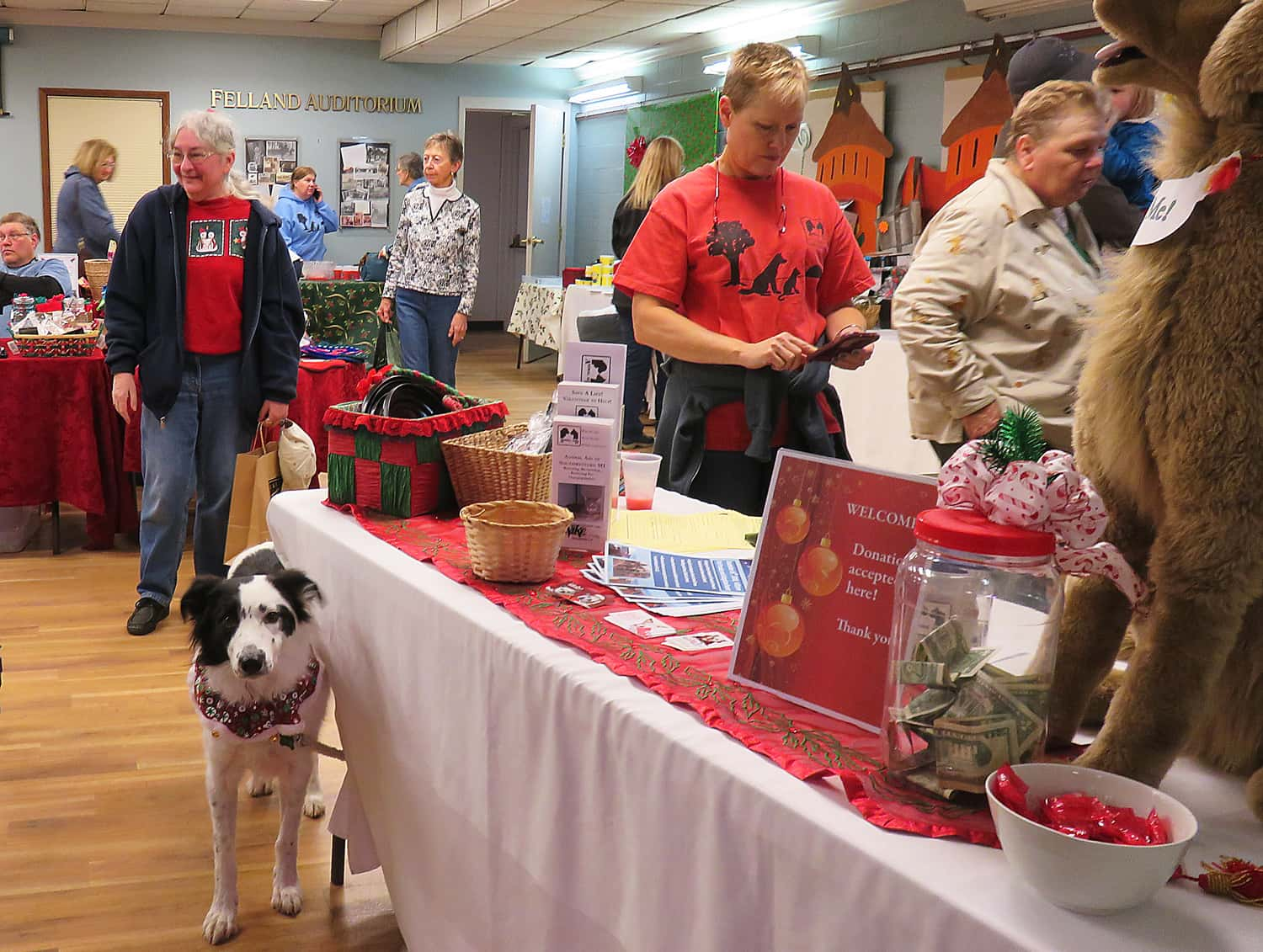 Even the dedicated supporters and volunteers who make up the amazing team at Animal Aid would likely agree that it's remarkable to realize that they've been hosting an Annual Christmas Open House in Michigan's Great Southwest on parade day for the Reindog Parade in St. Joseph for nearly 30 years now, but it's true.
Thus, Animal Aid welcomes you and your pets to the 29th Annual Christmas Open House coming to town this Saturday.
Just ahead of the wildly popular and whimsical St. Joseph Today Reindog Parade, Animal Aid supporters invite everyone to swing by the Maude Preston Palenske Memorial Library in St Joseph City Library on Saturday afternoon, December 8th, from 1 to 3:30pm.
Just before the Reindog Parade steps off at 4 pm, you can step inside the library to shake off the cold and warm up your heart in more ways than one. Not only can you enjoy cake, punch and some great holiday cheer, you will also meet some of Animal Aid's foster cats and perhaps dogs as well.
It's also your chance to shop for fresh baked goods, stocking stuffer ideas, pet items, jewelry and logo apparel. Additionally, you can partake of the Silent Auction benefiting the organization's emergency rescue fund and bid on gifts to either give to others or even keep for yourself. For those who would like to add donations of new items or gift cards, simply contact Mickey Spencer at 269-934-8685.
Also in the house at the event, a Memorial Tree will be featured so pet companions who are no longer with you can be honored through a donation to assist needy pets being helped by Animal Aid.
Animal Aid is an all-volunteer rescue group which has helped local dogs and cats for more than 36 years. Their single largest expense is medical treatment and care for the animals who come into the program after being abused, neglected or traumatically injured. Monetary donations help them continue to provide care that those animals need and deserve, to give them a second chance and hope for a better future. New foster parents are always welcome.
Animal Aid of Southwestern Michigan is a 501(c)(3) non-profit organization. They receive no government funding and rely on fundraising, occasional community and foundation grants and donations to operate. Animal Aid has no paid employees. You can visit them online at www.animalaidswmi.com and on Facebook/Animal Aid of Southwestern Michigan or by way of email infoanimalaidswmi@gmail.com.