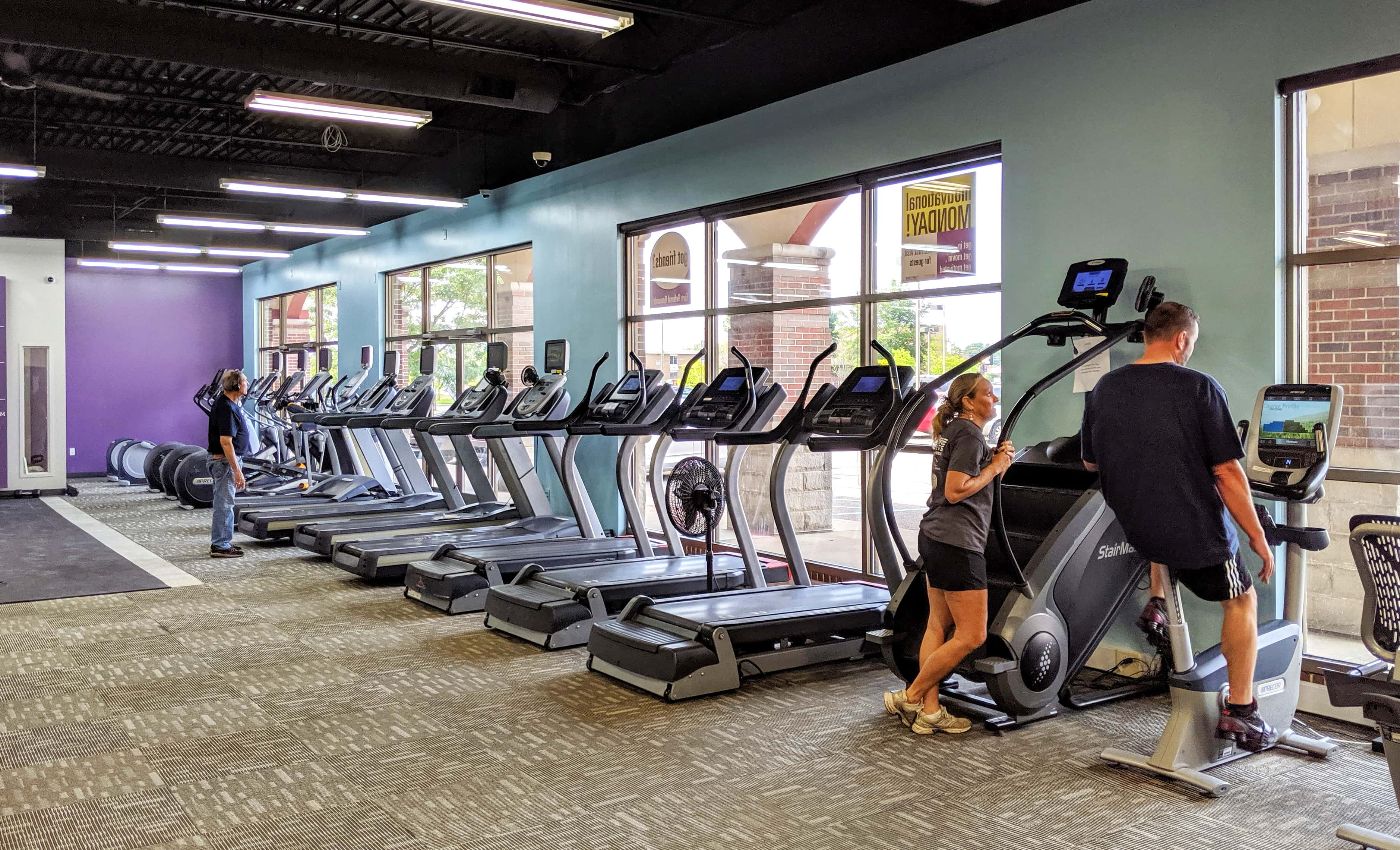 The 10th Anniversary milestone last year at Anytime Fitness of Stevensville brought so much excitement, energy and momentum to the 24-hour gym that the team became seriously re-motivated to step up their presence and offer even more amenities to the community of Michigan's Great Southwest.
Manager and Personal Trainer Chas Potts says that motivating force really stepped up the game for Anytime Fitness in the Martin's Super Market plaza at the corner of Cleveland and John Beers Road across from Lakeshore High School. So much so that they ventured out to purchase the entire strip center alongside Martin's where they have been leasing space for the past eight years or better.
That bold move has allowed them to expand the club by some 2,400 square feet including an additional 1,000 square feet of group area alone and making way for expansion of their top of the line strength systems.
Potts says, "We increased out training skills with our employees to bring a structured group session system based on the bio-mechanics of the human body and proper progressions to reduce the risk of injury to clients engaged in the sessions."
Everybody has the chance to see what Potts and the team have assembled next week as they host a Grand Re-Opening from October 5th through the 8th.
Additionally, they are conducting a major fundraiser for Special Olympics on Saturday, October 12th from 11am until 2pm. They call it Row-4-Dough. Potts says, "The concept is simple. Participants of teams of up to 10 people compete together by sharing a 25-mile row on a rowing machine," at Anytime Fitness. He adds, "Your team's fundraising goal is $500 and will go directly to supporting the athletes of Special Olympics Michigan." He notes that Row-4-Dough is so much more than that, calling it, "A perfect combination of a little physical fitness and fun, promoting an inclusive team atmosphere that is raising awareness and funds through competition."
You can sign on to Row-4-Dough at the link below:
You'll find Anytime Fitness in Stevensville at 5643 Cleveland Avenue in Stevensville alongside Martin's and across John Beers Road from Lakeshore High School.